Location, Location and the New Normal
The local fall 2022 real estate market is changing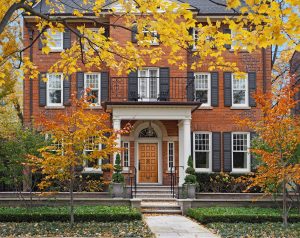 The almost irrational exuberance of the early 2022 real estate market was never expected to be sustainable. Frothy levels of activity with routine multiple offers, bidding wars and waived inspections were bound to deflate. Fueled to a great extent by historically low mortgage rates and a new work-from-home culture that had many searching for a dream home, that hot a market was bound to cool. Even in our special corner of the Brandywine Valley.
Outlook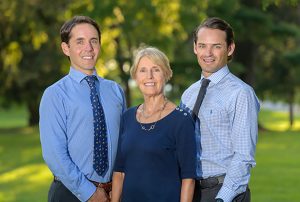 Realtors in our area uniformly advise that there's been a gradual return to a more normalized market. And they agree this is a healthier situation for all parties.
Some saw a pause in the market in the early spring when mortgage rates went from 3.22% in January to 4% in March, then 5.8% in June. And inflation pumped the brakes, too.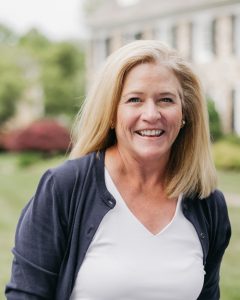 It took a beat for some buyers — especially those new to the real estate market — to be educated that even at 6%, mortgage rates were still far from record highs. Remember the high of 18% in 1981 and above 8% in 2000 and 6.3% in 2007? The low pandemic interest raters were the anomaly, and mortgage rates heading toward 6% are a sign that things are returning to a more normal range.
Here's what the team at Holly Gross Group shares: "Since the spring market, we've noticed the pace of the market is returning to a more controlled level. While prices are not decreasing, longer days on market and the return of inspections have become more frequent."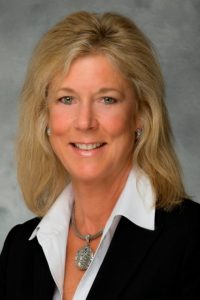 Sue Fitzgerald, Compass RE, has this to add: "Housing inventory in our local market is still at historic lows. With millions of millennials coming of age to purchase a home, post-Covid demand and low inventory will keep our suburban Philadelphia real estate market strong and stable — with gradual normalizing and rebalancing — for the foreseeable future."
Overall, agents remain bullish. Karen Nader of Monument Sotheby's International Realty (formerly Brandywine Fine Properties, Sotheby's) says this: "There are conflicting perceptions about the real estate market today. While some are concerned over inventory and inflation, we are continuing to see confidence. Buyers and sellers alike are benefiting from the strength of the real estate investment."
So it's good news … and good news.
Advice to Buyers
Granted, local housing inventory is lower, with some luxury properties that didn't sell during the heated market now being removed and many boomers staying put and not downsizing. But there are excellent properties for sale, and an educated buyer can find a good new home. Agents advise that buyers still need to act quickly if they find an ideal property. But now there's less need to abandon rationality.
Holly Gross sums up her advice to buyers: "Interest rates are still historically low. Prices are not going to go down — they're going to continue the upward trend. If you want to buy a home, buy now. Don't expect prices to come down. When you find the right house, make a strong offer with few contingencies to get the home you desire."
Inspection contingencies — which realtors generally advise against waiving — are coming back as part of offers. Now many buyers set a floor on the sellers' cost to cure defects — waiving smaller issues below a few thousand dollars. This way, buyers are protected against major defects — think future major stucco problems — but sellers don't see the inspection process as a price renegotiation.
In addition, the fall market will likely take less of an emotional toll — on buyers losing many properties and on realtors having to give bad news to so many disappointed bidders.
Advice to Sellers
Sellers are reminded not to get greedy or unrealistic. Too-high sales prices scare away buyers and keep properties outside those potential buyers see, because of set price parameters. Yet sellers who want to get top dollar still need to present their home at its best.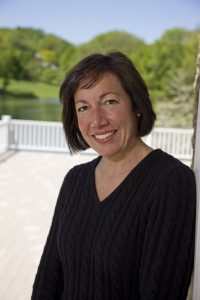 An experienced agent can help with setting the price and staging the property. With a background in interior design, Camille Gracie of Country Properties works closely with sellers of luxury properties. "Our area is seeing home prices up 6% and holding," she says, demonstrating the importance of expert intel.
Gracie also helps with everything from gently rearranging the interior to providing plants from her garden. "Curb appeal remains important, so add attractive seasonal details, like pumpkins and ornamental grasses to enhance the exterior. Editing and depersonalizing the interior helps the home appeal to a wider pool of buyers," Gracie adds. She advises storing excess items off site and putting away personal items.
Add carefully edited details to create texture and unify the color scheme from room to room to create flow. Attractive live plants and flowers, pillows, throws and baskets will give the home polish.
All the agents advised that buyers store the clutter, paint walls, shampoo or replace carpets, and make the space open and welcoming. Some advice never changes.
Hot Spots and New Options
Desirable areas remain attractive to buyers, including much of the Brandywine Valley. Monument's Nader says that the pandemic opened greater geographic boundaries for many buyers who are now able to expand their searches. This brings buyers from New York and beyond.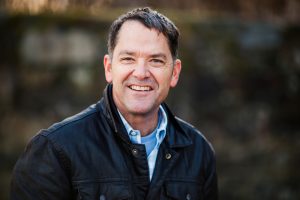 And what began during the pandemic as a preference for a walkable neighborhood has remained a strong desire. Small towns like Media and West Chester continue to be attractive and sustain strong selling prices. "West Chester, in particular, remains a hot market. A walkable, neighborhood town with a college and plenty of restaurants in the county seat," says Gary Scheivert, Berkshire Hathaway, Fox & Roach.
While there may be some softening of asking prices in other areas, the hot spots are still hot, Scheivert says. Yet increased interest rates affect buyers' overall buying power, pricing some out of the current market or causing them to wait.
Other buyers are looking at different options. There's a kind of trickle-down effect, says Scheivert. A $300,000 condo may be a more realistic option for a first-time buyer than a single-family home now requiring higher monthly payments.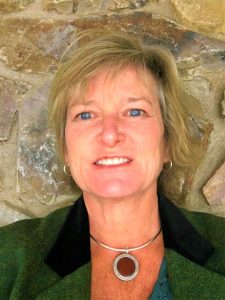 If a property is a true star — good location, good schools, good condition, good price — buyers may still compete against multiple offers, all cash, no contingencies, says Missy Schwartz, Berkshire Hathaway. Although now there may be fewer buyers in that competition.
Some buyers who lost out on buying during the buzzy market are now more open to the not-perfect — maybe something that needs a little work and imagination, Schwartz says. And since younger kids can adjust to a new school if a move happens during the school year, the fall market continues to see families actively looking. Most buyers do hope to wrap up their deal before the holidays and certainly before the end of the 2022 tax year.
Final Words on Fall
And remember the old real estate adage — location, location, location. When you're reading articles in national publications about the major downturn predicted for the overall real estate market, keep in mind the view of Compass' Fitzgerald: "Like weather, real estate is local — even 'hyper-local.' So when listening to the national news, remember to put that 'hype' in perspective."
Sound local advice to take to heart!
back to top