Life in the Time of COVID-19
Hello, County Lines readers!
This is the time of the month when you usually get a newsletter full of local events to keep you and your family busy enjoying the best of our area.
Sadly, because of the coronavirus, local events are on hiatus during the next several weeks. We will do our best to keep you informed—especially as events reschedule. And our early April newsletter will have an update as things evolve.
So, instead of upcoming events, this newsletter shares ideas of how to stay busy and engaged as you follow social distancing guidelines. Some ideas for the kiddos and some for others.
Spring in the Delaware Valley is worth celebrating. We will do that as soon as possible!
Enjoy and please share your ideas with us.
Stay safe and stay well.
-Jo Anne Durako, Editor
-Edwin Malet, Publisher
Life in the Time of COVID-19
If you're like us here at County Lines, then you're probably at home right now—working, home schooling the kids, and feeling a twinge of cabin fever. Or taking photos of our home office to impress our bosses (see our social media posts).
We're here to help with ideas about how to spend your time—some productive, some fun—from online resources for the kids, plus crafts and recipes for all ages, to supporting our local businesses and getting out in nature.
So, if you need inspiration, check out our list to help get you through these stay-at-home days!
Stay safe and stay healthy!
For the Kids
With schools closed, the kids can still keep up with their studies with online resources.
Take a break from studying and peek into the wild with webcams from zoos and aquariums.

Even more great ideas for the kids to enjoy!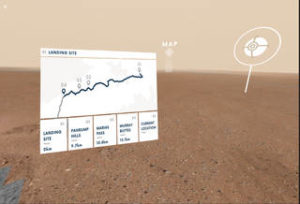 Access Mars is for kids interested in space. They can take a virtual trip to Mars and explore the surface. This 3D replica was recorded by the Curiosity Rover and gives details into how the Curiosity conducted its mission.
Lunch Doodle features kids' author Mo Willems in a video every weekday at 1 p.m. He invites kids of all ages to join the livestream in his studio to draw and write with him. Great for your little artists!
Fun for the Whole Family
If you have theater and musical-loving members in your household, then you're in luck!
Broadway Shows are online on platforms like Amazon Prime, iTunes, YouTube, BroadwayHD and more. Enjoy favorites like Newsies, Rent, Sweeney Todd, Into The Woods, Cats and many more. Find out more here.
Metropolitan Opera is streaming some performances for free. Go to their website to find out which shows are available on stream.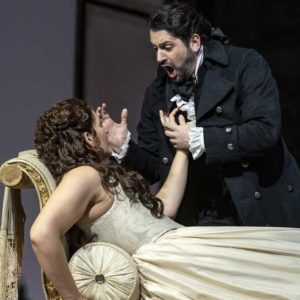 Museum-goers can still enjoy these tours, all from the comfort of their own homes.
Tour a Museum—virtually of course! Upgraded Points compiled a list of 75 museums from around the world that have virtual tours , including the Metropolitan Museum of Art in New York, the Grand Palais in France, the National Gallery in England and more. And Travel and Leisure has a list of 12 museums including the Guggenheim in New York, Van Gogh Museum in Amsterdam, Pergamon Museum in Berlin and more.
Tour Local Museums. Winterthur Museum has a virtual tour on their website, so you can learn more about the museum and its collections. And Brandywine River Museum of Art is sharing art from their collections and special exhibitions on their social media for everyone to enjoy.
Get on the grounds and walking paths at Winterthur and Brandywine River Museum, which are still open to the public, as is the Copeland Sculpture Garden at the Delaware Art Museum.
More great ways for the family to spend time together.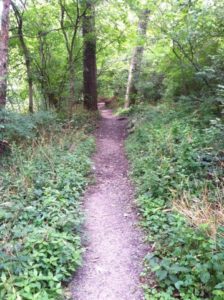 Area Nature Preserves. Natural Lands offers details about each preserve's acreage, hiking trails, rules on pets and more helpful information. Being outside and being active can help you boost your immune system—just make sure to still practice safe social distancing.
Take Spring Photos. Participate in County Lines' Chester County in Bloom Photo Contest—find out more about the contest and how to enter here. Win a Family Membership to Longwood Gardens.
Get Crafty. Help the kids make DIY musical instruments, chalk paint and space crayons, or learn finger knitting, paper bead jewelry and much more. Kennett Square Macaroni Kid and Good Housekeeping have tons of easy crafts you and the kids can do together.
Adults, too
Whether you're off from work for a few weeks or working remotely, you probably have some extra free time to fill. We've got some ideas for you.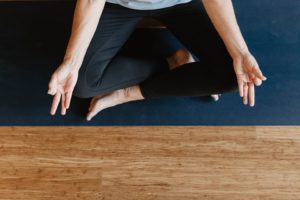 Educational Options for Adults. Go to Free Code Camp for a list of over 450 Ivy League courses available for free, in a range of subjects, including computer science, programming, humanities, business, art and design, science, health and much more.
Get Fit. Spend some time on fitness and meditation classes that can be streamed online. Planet Fitness announced free, at-home classes and workouts on Facebook, live-streams, or on-demand on their Youtube page. Find others on Spirit of the Lake's website or try a free trial with Fiit for cardio, strength, yoga classes and more.
Try New Recipes. There's no commute to use as an excuse for not cooking a great dinner. Find plenty of tasty recipes at Brandywine Table's archives on our website. From sweet treats, to hearty soups, to tasty appetizers, there's a bushel of options. Want more? The internet is full of cooking inspiration.
Spring gardening. It's easy to keep social distance while you cultivate your literal garden. Start that spring clean up now!
Complete the Census. OK, this one may be less fun, but you can do it inside and it's vitally important. Just saying…
Support Your Local Businesses
Though you can't go out shopping or have a sit-down dinner at your favorite restaurants,  you can still support your local businesses.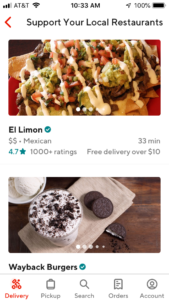 Local restaurants. Though there's currently no dining in—restaurants are still offering take out. Use apps like GrubHub, DoorDash and Uber Eats to find places near you that have delivery or take out. Bonus: some apps also offer no-contact delivery. Don't see your favorite spot on the apps? Call to ask about take out.
Local Shops & Boutiques. Shop online now or buy gift cards for later purchases. Both options provide essential cashflow. Many—like Phineas Gage, tish, Jane Chalfont, Malena's, Alexis Kletjian and more have online stores. So browse and find all your favorite things, while helping small businesses.
Finally, we hope you'll also support your local lifestyle magazines by signing up today for a subscription. County Lines offers the best coverage of how to enjoy and celebrate our area. We cover what's noteworthy in our local towns, feature stories about interesting people, share photos of fine homes and more, and have for over 40 years. Subscribe today on our website, CountyLinesMagazine.com, and get your copy delivered to you home office.
Thank you and keep local alive and well!
back to top