Holiday House Tours 2019
Spark your holiday spirit with a house tour.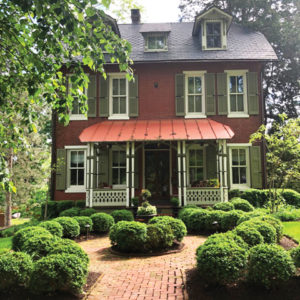 December 7
West Chester Public Library's Holiday Home Tour. Ten homes, ranging in architectural styles from Victorian, Cape Cod, Dutch Colonial and Craftsman, are decorated for the holidays and open from 10 to 3 p.m. Tickets at library, 415 N. Church St. or online. $40.
610-696-1721; WCPublic-Library.org.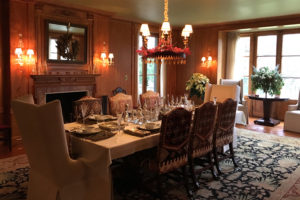 December 7
Chestnut Hill Holiday House Tour. Experience the rich architectural heritage of Chestnut Hill, touring five of the neighborhoods' homes decorated for the holidays. See a special exhibit of Princess Grace of Monaco's
memorabilia. Benefits Chestnut Hill Community Association. Self-guided or by special event trolley. 10 to 4 p.m. $50. ChestnutHill.org.
December 7
Annual Candlelight Holiday Tour in Phoenixville. Homes decorated for the holidays. Benefits The Clinic, Phoenixville Senior Center, Ann's Heart Code Blue Shelter and Firebird Theatre. 3 to 7 p.m. $25. Details 610-933-9181; PhxHolidayTour.weebly.com.
December 7
Strasburg Holiday Home Tour. Tour festively decorated homes all with unique decor ranging from historic to new. Benefits Strasburg Heritage Society. Event Center at First Presbyterian Church on S. Decatur St., Strasburg. 10 to 4 p.m. $25. 717-687-3534; StrasburgHeritageSociety.org.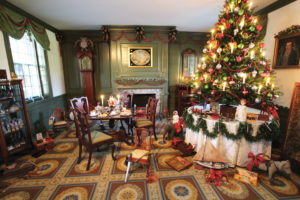 December 7
Christmas in Odessa, DE Holiday House Tours. A self-guided walking tour of private homes and public buildings dating from the 18th and 19th centuries. Sponsored by the Women's Club of Odessa as a fundraiser for local student scholarships. 10 to 5 p.m. $25–$30. For tickets, 302-378-4900; ChristmasInOdessa.com.
December 8
Historic Pottstown Holiday Tour. Take a self-guided or trolley tour to about a dozen stops throughout the borough. This community event benefits July's GoFourth! festivities. 1 to 5 p.m. House and trolley tour, $25–$35; historic tour only or historic trolley tour only, $15–$20.
PottstownGoFourth.com/Tickets.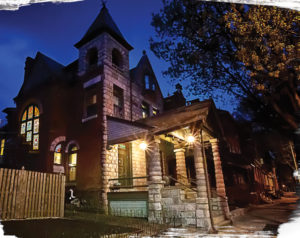 December 14
The Spirit of Christmas in New Castle, DE. A full day of concerts, house tours, shopping and refreshments, ending with a tree lighting. New Castle Presbyterian Church, 25 E. Second St., New Castle, DE. Free. 302-328-3279; NewCastlePresChurch.org/Spirit.
back to top