Get Your Green On
Good Food, Great Music and Green Beer
It's been a long, cold winter and we could all use a break—and a drink! Need a reason to celebrate this March? Show a little Irish spirit at these festive St. Patrick's Day events and locations.
Colonial Celtic Celebration: Black Powder Tavern
Sweet Potatoes: Christopher's Chocolate
Rugby and Beer: Patty's Speciality: Kildare's Pub
Going For Green: Molly McGuire's Pub
Tailing Traditions: Sligo Irish Pub
Philanthropic Festivities: Chester County Hospital's Beef–Beer–Boogie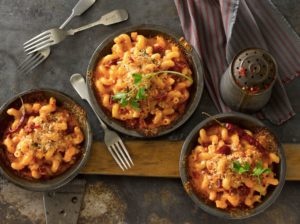 Colonial Celtic Celebration. Inspire your fighting Irish spirit at Black Powder Tavern in Wayne, March 15th through the 18th, with a taste of their limited-time Celtic menu. Get a taste of Ireland with Shepherd's Pie, Corned Beef and Irish Bread Pudding, or stick to the classic American soups, burgers and steaks they've perfected. No tavern would be complete without Guinness stouts, green ales and signature cocktails, like the Thin Mint Shamrock Martini and the Shamrocker. 1164 Valley Forge Rd., Wayne. 610-293-9333; BlackPowderTavern.com.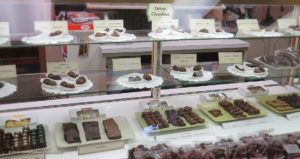 Sweet Potatoes. There's something better than a pot of gold at the end of the rainbow. It's Christopher Chocolates and their fresh batch of Oh Ryan's Original Chocolate Covered Irish Potatoes. And yes, that's right—the rich cinnamon-coated coconut cream centers of Oh Ryan's are now covered with the highest quality dark chocolate Christopher Chocolates has to offer. Just one taste and you'll know what "Luck o' the Irish" truly means. 3519 West Chester Pk., Newtown Square. 610-359-1669; Christopher-Chocolates.com.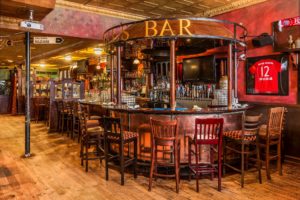 Rugby and Beer: Patty's Speciality. Nothing says "Happy Saint Patrick's Day" quite like the spirit at Kildare's Pub in West Chester. They're celebrating St. Patrick's special day from 8 a.m. on with music from The Malarkey Brothers. You can root for your favorite rugby team as you watch the Six Nations Championship with a hearty ale or stout. Can't get enough? Kildare's has $25 weekend-long VIP passes for the truly dedicated. 18 West Gay St., West Chester. 610-431-0770; KildaresPubWC.com.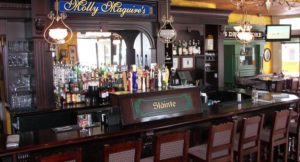 Going For Green. Molly McGuire's in Phoenixville goes mad for March's best holiday. If you're itching to start celebrating early, Molly's opens at 8 a.m. on St. Patrick's Day. By noon, Molly's Tented Beer Garden opens across the street, where you can taste dozens of beers for a $10 cover. Enjoy live music acts happening throughout the day—by The Kickbax, Belfast Connection and more—and you'll be able to tuck into traditional Irish dishes, like colcannon soup, until midnight. Eat, drink, watch rugby and kick back with friends at this supersized celebration on March 17th. 197 Bridge St., Phoenixville. 610-933-9550; MollyMaguiresPhoenixville.com.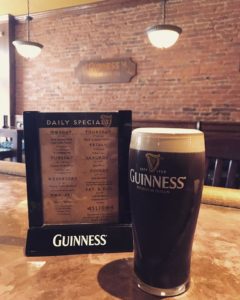 Tailing Traditions. Named after a coastal town in western Ireland, Sligo in Media is teeming with Irish tradition. Every Monday night, they host a live Celtic music session, with deals on Guinness and more. This St. Patrick's Day, snack on savory Irish dishes, like Shepherd's Pie and Bangers and Mash, or try a fun fusion like Irish Nachos. Feeling particularly festive? Sip on Irish brews like Smithwick's Irish Ale and Magner's Irish Cider. 113 W. State St., Media. 610-566-5707; SligoMedia.com.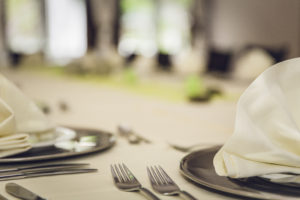 Philanthropic Festivities. Eat, drink and be merry on St. Patty's day this year—and do it for a good cause. Chester County Hospital is hosting its 12th annual Beef – Beer – Boogie on March 17th, with proceeds aiding the renovation of the hospital's Neonatal Intensive Care Unit. Join Chester County Hospital at the West Chester Golf and Country Club for traditional Irish fare and spirit, including snacks, dinner, beer and live music. Tickets are $50. 11 W. Ashbridge St., West Chester. 610-431-5054; ChesterCountyHospital.org.
back to top