Food News / March 2020
A few of our favorite things to share this month about local food and drink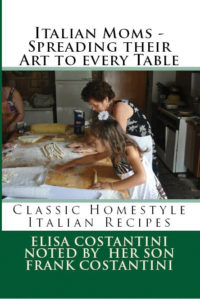 From Chef to Actress. Picture this … your grandmother in a movie with Robert DeNiro. Wait, let's back up. Newtown Square's cookbook author Elisa Costantini has new bragging rights. After many years of cooking tasty Italian dishes, she wrote two cookbooks, visited "The Today Show" and cooked with Rachel Ray three times! Now 81, Costantini made it to the big screen, playing a small roll in "The Irishman." Watch her on Netflix and find her cookbooks at local bookshops.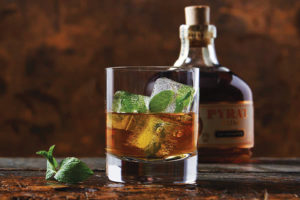 Philly Fans. It's no surprise that our area has delicious dining spots—even Philly food critics agree. Philly Inquirer's Craig LaBan's 2019 review of area dining praised Exton's Mama Wong for cooking up authentic Chinese cuisine, while Kennett Square's Verbena BYOB won accolades from Philly Mag for new American cuisine. Taste what the critics are talking about and visit both! And remember to dine local. 269 Eagleview Blvd., Exton. BestMamaWong.com. 102 E. State St., Kennett Square. VerbenaBYOB.com.
Openings Everywhere. Looking for a new place to eat? You're in luck if you're heading to Malvern, home to three new restaurants. Try Stove and Tap for a fresh take on comfort food, Sly Fox Taphouse for their wide variety of beer, with new options for the Malvern opening, and Bomba Taco + Bar for a selection of rums and taco creations (like Asian-inspired flavors). 245 Lancaster Ave.; StoveAndTap.com. 20 Liberty Blvd. Ste. 100; SlyFoxBeer.com. 30 Liberty Blvd.; BombaTacos.com.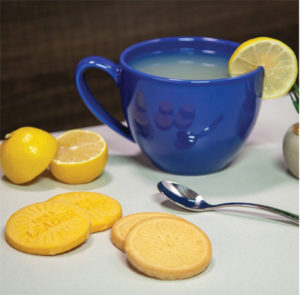 Scouts' Day. From Thin Mints to Lemonades, no one can resist Girl Scout cookies, especially as we approach National Girl Scout Day on March 12. These tasty cookies have been around since the early 1930s when scouts baked them at home. And there's a local connection to the treats, with Philadelphia being the site of the first commercially baked Girl Scout cookies. By 1936, commercial baking went national. So support the scouts and try this year's newest flavor: Lemon-Ups. Gsep.org.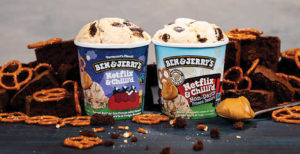 Chill with Ben & Jerry. Want a cool snack for binge-watching Netflix? Ben & Jerry's has the perfect new flavor that may become your next favorite. Netflix & Chill'd combines peanut butter ice cream, pretzel swirls and fudge brownies for a taste that will keep you satisfied. This new flavor is a great combination of salty and sweet, plus it's the first to be released with both dairy and non-dairy options. So, check on its local availability, get your pint, and grab a spoon and chillax! BenJerry.com.
back to top