Food News / October 2020
A few of our favorite things to share this month about local food and drink
Higher Steaks.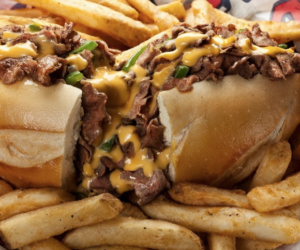 A taste of Philly has come to Berwyn! Philly Cheesesteaks recently opened its doors at a new location and is serving up plenty of savory sides and subs. Stuff your cheesesteak with healthy ingredients like all-natural chicken breast or skip straight to the whiz with specialty choices—try the Eagle steak smothered in cheese, onions, peppers and mushrooms. Stop in, order online or call to get your cheesesteak the fast and Philly way. 676 Lancaster Ave., Berwyn. PhillyCheeseSteaksBerwyn.com.
Home ECitement.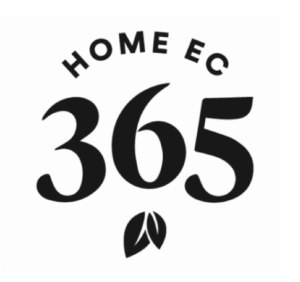 Ready for a virtual home ec class with a modern twist, right in your own kitchen? Home Ec 365, a free four-part digital series from Whole Foods Market, offers sessions in Swap-Savvy Baking, Smart Shopping and more. Each course is run by influencers and includes fresh tips on ways to cook, clean and shop. Enroll for tasty tips and learn serious skills as you enjoy a culinary experience close to home. WholeFoodsMarket.Teachable.com.
Beary Good Bakery.
Looking for a new spot for your morning treat? Oso Sweet Bakery Cafe was recently opened in the Chadds Ford Barn Shops by Unionville High and Culinary Institute of America grad Tess Wofford. This bear-themed bistro (oso is Spanish for bear) serves sweet and savory treats from sugary scones to silky egg bites and soup. Head back on Friday nights, 6 to 9, for charcuterie boards and live music. 1609 Baltimore Pk., Suite 500 Chadds Ford. OsoSweet.Shop.
French Fusion.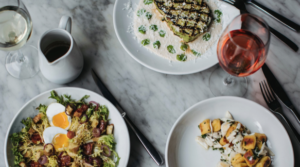 Dining at Hotel Du Pont is back with a friendly French face-lift! Le Cavalier at the Green Room invites you to enjoy more casual dining with a fuse of flavors from Provence and North Africa. Inventive riffs on French dishes like onion soup and Steak Frites perfectly pair with the brasserie's refined selection of natural wines. Taste how Wilmington's "front door" is redefining dining with French fare and a fresh, inviting ambiance. 42 W. 11th St., Wilmington. LeCavaliereDe.com.
Mushrooms & … Coffee?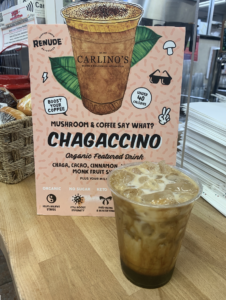 Move over Kennett Square! The coffee bar at Carlino's Market uses mushrooms to craft a new creamy creation, The Chagaccino. Chaga is a mushroom superfood packed with antioxidants that increase energy, immunity and relieve stress. Mix it with cacao, cinnamon, vanilla and monk fruit for a smooth coffee super-brew, perfect for boosting your day, cold or hot. Start sippin' with a mushroom cappucino cleaner than your average joe! 128 W. Market St, West Chester. CarlinosMarket.com.
back to top