Food News / November 2019
A few of our favorite things to share with you this month about local Chester County food and drink.

Food Fight
Watch local food trucks duke it out in the Fall Food Truck Throw Down at Chaddsford Winery! Sip local wines and enjoy live music as you sample from the likes of Baby Blues BBQ to Gotta Lotta Gelata. Then cast your vote for the best food truck, with the winner taking home a trophy. Admission is free, but food and wine trucks are pay-as-you-go. Nov. 2–3, Sat.,10 to 7; Sun., 11 to 6. 632 Baltimore Pk., Chadds Ford. Chaddsford.com.
Thanksgiving Tidbit
Here's some trivia to serve up at the Thanksgiving table. Story has it that in the 1950s, Swanson & Sons (now sold as Hungry Man) overestimated the amount of turkey Americans needed and had 260 surplus tons of it. So Swanson's salesman Gerry Thomas, inspired by aluminum dinner trays used on American Airlines, solved the frozen turkey dilemma with the birth of the first T.V. dinner! And the rest is history plus a $9 billion frozen dinner market … and food for thought.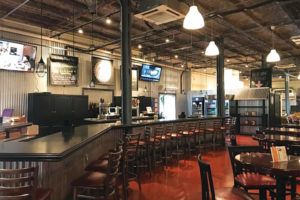 Raise a Glass!
Cheers to the Liberty Place Pub at The Market at Liberty Place in Kennett Square. The pub opened in late September and boasts a full-service bar with 16 taps, award-winning wines from Paradocx and signature cocktails and mixed drinks. Can't stay? Grab a six-pack or bottle of wine to go. And make sure to drop by when the Eagles are playing—enjoy specials as you watch the game on the big screen. TheMarketAtLibertyPlace.com.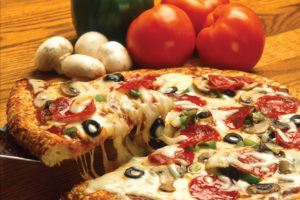 Save the Fish
Sorry anchovy lovers, November 12 isn't the best day to order your favorite pizza topping. Not to worry sausage, mushrooms and pepperoni fans—you have free rein! National Pizza With the Works Except Anchovies Day is observed every November, so the best way to celebrate is to spare the anchovy population and go with other tempting toppings that go swimmingly on pizza. Share your anchovy preservation spirit with friends and family as you head to your favorite local pizzeria.
Chef Signing
Get your signed copy of Philly-based Top Chef-winner Nick Elmi's cookbook Laurel: Modern American Flavors in Philadelphia at Main Point Books on November 30 at 1 p.m. Owner of the 22-seat, award-winning Laurel, Elmi serves up nine-course seasonal tasting menus—bourbon-glazed grilled lobster with grains and apple blossom anyone? Get more than a soupçon of cooking inspiration and meet the face behind the cover. The signing falls on Small Business Saturday, so shop other independent businesses, too.
116 N. Wayne Ave., Wayne. MainPointBooks.com.
back to top