Food News / May 2019
A few of our favorite things to share with you this month about local food and drink.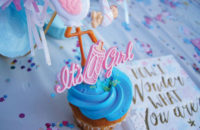 Blue Bun in the Oven?
Pink and blue layer cakes are giving way to colored lasagnas and more. Unconventional gender reveal foods keep cropping up on social media. It's a sure way to spice up your party while satisfyng your guests with great food. Try color-filled eclairs, raspberry or blueberry pie, or even gender-reveal egg rolls or potato pierogies—using a bit of food coloring to get that traditional blue or pink color. Plenty of opportunities to have your baby stand out even before birth. BabyGaga.com.
Bistro Business
Celebrate spring with the grand opening of a sister location for John Brandt-Lee's West Chester-based Bar Avalon. Opening in Bryn Mawr, Avalon Bistro arrives on the Main Line with a similar French-Italian-inspired menu offering something for every taste. Dig into their delicious salmon with eggplant caponata or sample shrimp and lobster scampi over squid ink pasta as you enjoy live blues and jazz.
818 Lancaster Ave., Bryn Mawr. Facebook.com/AvalonBistro.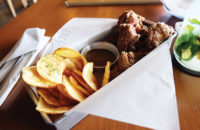 What's New?
Spice up your usual dining plans with new options! Gangster Vegan Organics is headed to Media to spread the love of vegan fare. Taste their Esta Loca Taco Salad or a bite of their Broccoli Burger. And Frazer's Stove & Tap, from the folks of The Bercy and Al Pastor, is serving up rustic American dining with an extensive beer selection and a twist on traditional comfort foods, like their Nashville Hot Chicken and Smoked Chicken Pot Pie. 14 W. State St., Media. GangsterVegan.com.
215 Lancaster Ave., Frazer. StoveAndTap.com.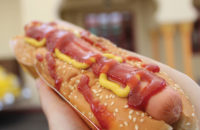 Hot Diggity Dog
From carts to sit-down restaurants, West Chester has your hotdog cravings covered with two spots on the PA Eats Hotdog Bucket List. Wally's Weiner World is right outside the historic courthouse offering up chili cheese dogs as you stroll around town. Or check out Jimmy John's Pipin Hot Sandwiches on Wilmington Pike. This 1940s-themed restaurant even serves breakfast hotdogs loaded with eggs and cheese. Check out these spots for different takes on summertime grub. PAEats.com.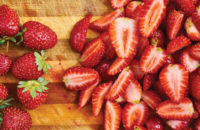 Pick Me!
Grab your baskets and bags and head out to pick some strawberries on May 20 for National Pick Strawberries Day. There's nothing like the taste of fresh strawberries and as a super food, these small red fruits are more than just a sweet snack. Packed full of fiber, folic acid and potassium, strawberries hold plenty of health benefits that help fight bad cholesterol and inflammation. Celebrate the berry on May 30–June 2 at the Brandywine Health Foundation Strawberry Festival in Coatesville.
BrandywineFoundation.org.
back to top