Food News / March 2021
A few of our favorite things to share this month about local food and drink
Digital Drinks.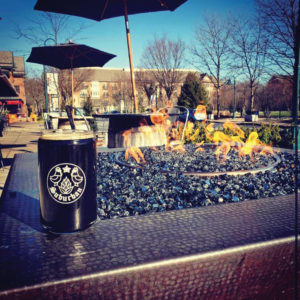 Want to reach out to a drinking buddy but maintain safe social distance? Then the BruYou app developed by West Chester U grads is the answer. Just buy friends and family a drink with the app—beer, a shot or whatever—then they redeem it in person, all completely contactless. Use the free app to support your favorite bars, breweries and servers—tips are built in. So download, buy local and share some good cheer! BruYouApp.com.
Eat. Shop. Learn.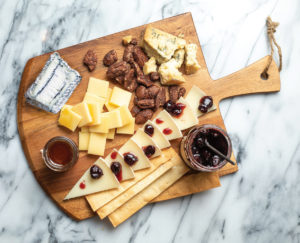 The long wait for the opening of the huge space planned for the new DiBruno Bros. in the Strafford Shopping Center is almost over. Food fans will soon find a full service market featuring more than the usual meats and cheeses. Get ready for tasting stalls, coffee bars, oyster bars and demonstration kitchens with star chefs. Mark your calendar for a late-March opening of what may be your favorite new gourmet goodies destination. 375 W. Lancaster Ave., Wayne. DiBruno.com.
Simple Super Snack.
March is National Celery Month. What? Exactly what about this marshland vegetable warrants a special day? Well, it's rich in water content, dietary fiber and vitamin C, and its low-calorie count makes celery one of the healthiest snacks around. You can add cream cheese or peanut butter and raisins (ants on a log, anyone?) for a tastier treat. Need more convincing? Consider its proven healing properties of aiding digestion and lowering blood pressure. Plus there's that satisfying crunch to celebrate!
Prized Pasta.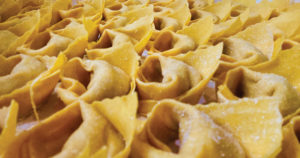 Renowned chef Anthony Andiario, helming an eponymous restaurant in West Chester, is a major player for plating pasta. Among other accolades, PA Eats placed Andiario on its bucket list for handmade pasta, noting the hyper-seasonal ingredients and ever-changing menu—think chestnut cappelletti, nettle tortellini, classic spaghetti alla chitarra. Although the menu is a tad limited these days, make a reservation, order takeout or scroll through the Instagram to understand the hype! 106 W. Gay St., West Chester. Andiario.com.
Time for a Change.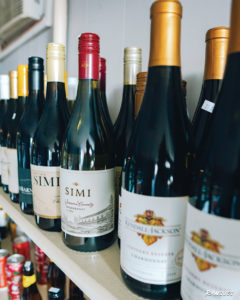 After 186 years of hospitality, the Kennett Square Inn is under new management. The 4AM Hospitality team plans to revamp the historic inn and create a new gastropub named Letty's Tavern (a nod to William Penn's daughter Leticia). Letty's will maintain the building's rich history and spirit and is keeping the bottle shop open to sell old stock at bargain prices. Think they'll have mushroom soup on the menu? 201 State St., Kennett Square. LettysTavern.com.
back to top