Food News / June 2019
A few of our favorite things to share with you this month about local food and drink.
Tea Time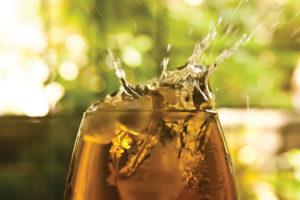 Escape the heat and settle down with a tall, cold glass for National Iced Tea Day on June 10th. Grab a seat at TranquiliTEA Temple in West Chester and enjoy an iced mango bubble tea, or iced tea made from any of their loose-leaf teas. Or buy your favorite tea leaves from Mrs. Robinson's Tea Shop in Kennett Square and make your own at home. Try adding a splash of lemonade for some extra sweetness. TranquiliteaTemple.com; Mrs-Robinsons-Tea-Shop.Myshopify.com.
It Takes A Village
Cold drinks and warm evenings—the perfect combination. Head to Historic Sugartown on June 27 and August 22 for their pop-up Biergarten, where you can sip wine from ChaddsFord Winery, sample beers from Locust Lane Craft Brewery, and nosh from local food trucks. Entrance into the village is free, with donations encouraged to help offset costs of the Biergartens. Make sure to explore Historic Sugartown's buildings, and watch demonstrations in the Book Bindery. 260 Spring Rd., Malvern. HistoricSugartown.org.
Summer Lovin'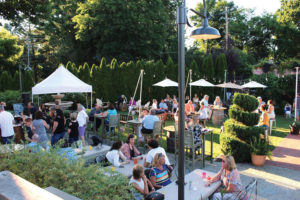 Summertime is good for cold beer, live music and lawn games. And lucky for us, The Gables at Chadds Ford has all three! On summer Wednesdays at 6 p.m. (except July 3), hang out on the terrace at The Gables' beer garden for craft beers, wine and sangria, corn hole, giant Jenga and live music from local bands. It'll have you wishing summer would never end. TheGablesAtChaddsFord.com.
Eat Like a Local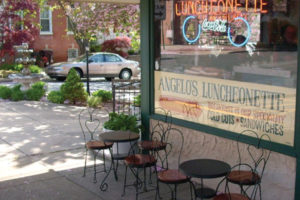 Discover these Wilmington secrets, featured in the Daily Meal's 75 Best hole-in-the-wall restaurants. A prime spot for breakfast is Angelo's Luncheonette, serving bacon, eggs and breakfast sandwiches with '50s charm for over 50 years. Next, head to El Pique for tasty tacos with authentic Mexican heat and fresh ingredients. These hidden gems serve up delicious food without the fuss! 1722 N. Scott St., Wilmington. 805 N. Dupont Rd., Wilmington. DailyMeal.com.
Join the Revolution!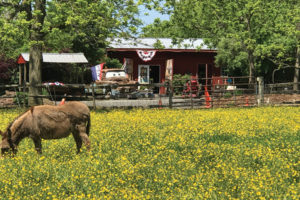 The Musket, The Cannonball, The Battle of Brandywine—we're not talking about the Revolutionary War. These are some names of the brews found at Artillery Brewing, located on the grounds where the Battle of Brandywine took place. Artillery Brewing joined the location's other occupant, Thornbury Farm, to add a beer garden, nanobrewery and taproom to the farm and market. Enjoy a beer, buy some local produce and maybe see a battle reenactment while you're there. ArtilleryBrewing.com.
back to top