Food News / July 2019
A few of our favorite things to share with you this month about local food and drink.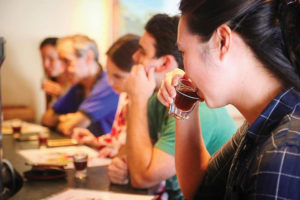 Cup of Joe
Pour over, French press, AeroPress—no matter the brewing method, coffee is essential to life. So why not take your coffee knowledge to the next level? Coffee cupping, dating back to the early 1900s, is a way of tasting used by producers and buyers around the world to check the quality of a batch of coffee. Coffees are scored for things like fragrance, flavor, aftertaste and body. Check out Pour Richards in Devon for free weekly cuppings.
36 Berkley Rd., Devon. PourRichardsCoffee.com.
Last Call
If you haven't already made it to one of King of Prussia's Food Truck Tuesdays, you have one more chance. On July 9, come for great food, vendors, giant yard games and music by Dale Knight's Steel Drum Band. Try crab mac and cheese from Food on the Roll, smoked brisket from Sum Pig, or a green curry bowl from Papermill Foods. And grab a cone of mint cookie crunch ice cream from Scoops on King! 630 Freedom Business Center Dr., King of Prussia.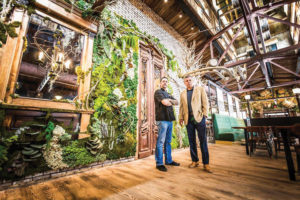 From Delco to Chesco
Parisian street lamps, an outdoor patio, faux greenery wall—the new Brick and Brew Gastropub in Malvern is open for business! The restaurant shows off exposed brick walls and steel beams with hanging whiskey barrels in its 5,000 square feet to enhance its underground distillery feel. Look for 14 taps and the same satisfying and elevated pub menu as the Havertown and Media locations. More options on the dining scene! 400 E. King St., Malvern. BrickNBrewPub.com.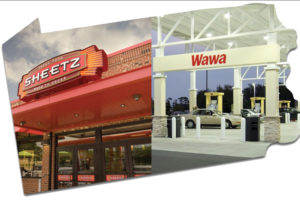 Pick a Side!
Grab your popcorn and get ready to watch a Pennsylvania rivalry as old as time unfold on screen with Sheetz vs. Wawa: The Movie. While many may see these places as simple convenience stores, Emmy-nominated local filmmaker Matthew Fridg aims to show the deep love and cultural importance these PA icons created for their West vs. East origions, all while entertaining a spirited rivalry. Head to their website to cast your vote! SheetzVsWawa.com.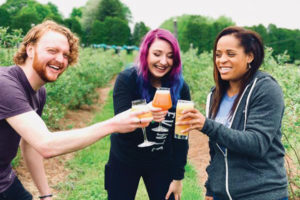 Pop-Up Fun
Enjoy a warm apple cider donut with a cold beer at Levante Brewing's pop-up beer garden at Highland Orchards. Open Fridays through Sundays from noon to 6 p.m., the beer garden runs through September 1. Get a bite to eat at food trucks, pop into the Highland Orchards Market and Bakery for something sweet and fresh, and sip your favorite Levante beers, ciders and hard sparkling teas. 1000 Marshallton Thorndale Rd., West Chester. LevanteBrewing.com; HighlandOrchards.net.
back to top