Food News / February 2020
Chil(i) out.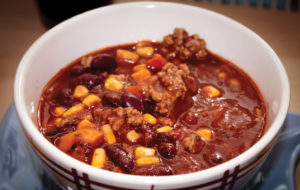 There's nothing quite like a bowl of hot, spicy chili topped with sour cream and plenty of cheese on a wintery day. So plan to indulge on the fourth Thursday of February—the 27th this year—National Chili Day. Celebrate by eating a big bowl of chili at Saloon 151 or Barnabys, two top restaurant winners of the 2019 West Chester Chili Cook-Off. You can start early and DIY or sample chili at the Lititz Fire and Ice Chili Cook-Off on February 15.
A Valentine's Day to Remember.
This Valentine's Day, think outside the box for a gift as unique as your sweetheart. Meat lovers will enjoy a salami bouquet, and those with a sweet tooth will appreciate the effort—and great aroma—involved in homemade chocolate truffles. Need more ideas? Make a heart-shaped pizza, chocolate ramen or Doritos roses. All perfect for the one as quirky as you are.
Bon Appetit.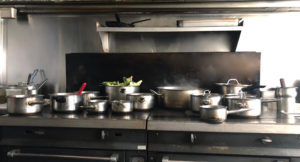 Grab that special someone and enjoy a memorable dinner at Louette's BYO during the Guest Chef Series. On February 5, they welcome Chef John Patterson from The Inn at Shelburne Farms in Vermont, who boasts over 20 years of experience at restaurants including Philly's Fork, Kennett Square's Talula's Table and Conshohocken's Blackfish. In March, famed Chef Pierre Calmels of Bibou in Philly cooks. Reservations are $100/person for the six-course menu. 106 Bridge St., Phoenixville. LouettesBYO.com.
Sweet Talk.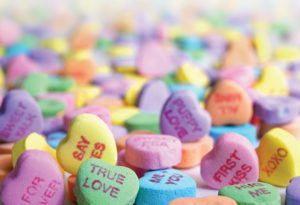 Those chalky candy hearts, called conversation candies, are a popular treat around Valentine's Day. But where did they come from? Back in 1847, a Boston pharmacist named Oliver Chase joined the lozenge craze, using a new machine he invented to press lozenges into perfect discs. His brother Daniel figured out how to print words on the candy with vegetable dye, creating an early version of today's candy hearts. A sweet little legacy.
Make Mine The Gritty.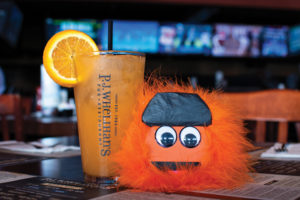 Don your Flyers jersey and head over to P. J. Whelihan's to try their mascot-inspired drink, The Gritty. Made with Three Olives orange vodka, Grand Marnier, orange juice and a splash of Grittergy from Red Bull Orange Edition, The Gritty is a limited-time cocktail named after the beloved orange troll. It's the perfect companion to your choice of wings as you cheer on the Flyers. At all 17 P. J. Whelihan's locations. PJsPub.com.
back to top