Food News / August 2021
A few of our favorite things to share this month about local food and drink
Best Around.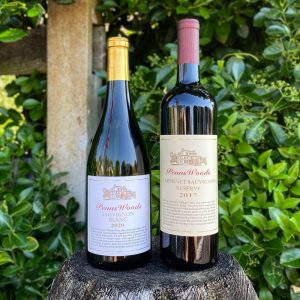 Cheers to Penns Woods Winery in Chadds Ford for winning two of three awards at the 2021 Pennsylvania Sommelier Judgement. Out of 13 Pennsylvania wineries, Penns Woods won for producing the state's best red and white wines. Stop by the family-owned vineyard for a weekend wine tasting or pick up a bottle of their award-winning 2017 Cabernet Sauvignon Reserve or 2020 Sauvignon Blanc. Taste and judge for yourself! 124 Beaver Valley Rd., Chadds Ford. PennsWoodsWinery.com.
Artistic Eats.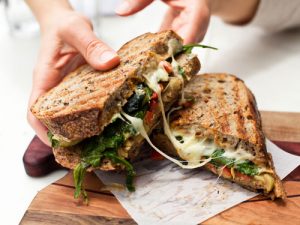 Big things are coming to the Philadelphia Museum of Art including a complete rebranding of their museum cafes. Constellation Culinary Group, the museum's exclusive food and beverage partner, is working with regionally based chefs—including guest chefs like James Beard Award Nominee Tova du Plessis—plus artisans, bakers and brewers to serve local goods at the Café, Espresso Bar and newly renovated Balcony Café. Inspiring art and delicious food—what more could you want? 2600 Benjamin Franklin Pkwy., Phila. PhilaMuseum.org.
Perfect Pair.
There's no more classic pairing than pretzels and beer, and two PA-based companies—Tröegs Independent Brewing and Unique Snacks—are exploring the combinations. This local duo teamed up to create a new campaign, Better Together, to celebrate Pennsylvania's rich agricultural history. Try delicious combos like Tröeg's Lucky Holler Hazy IPA with Unique Snack's sourdough craft beer pretzel rings or the Tröegenator Double Bock paired with extra dark chocolate pretzel splits. Coming August 30th to local retailers. Troegs.com. UniqueSnacks.com.
Back in Time.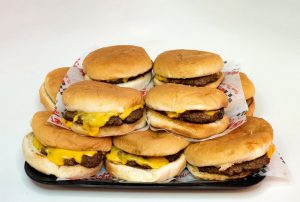 Newtown Square is getting a blast from the past with a new Nifty Fifty's location. The retro diner, founded in Delaware County, announced its sixth location, this one on West Chester Pike. Customers can "taste the memories" as they dig into diner faves like an extra cheesy bacon cheeseburger paired with a cinnamon bun sundae or caramel Oreo explosion milkshake. Check social media for updates on the grand opening. 3524 West Chester Pk., Newtown Square. NiftyFiftys.com.
Peachy Keen.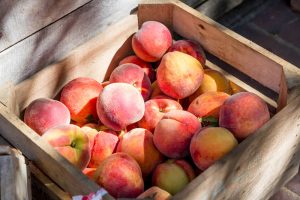 Celebrate August, National Peach Month, with a slew of sweet holidays like National Eat a Peach Day on August 22nd. Find your perfect peach at your local farmer's market and indulge in that juicy bite. Just make sure to pick up some extras for the pie you're going to bake on August 24th for National Peach Pie Day. Whether you're plucking them right from the branch or baking them into a pie, find time to enjoy this seasonal delight! AnyDayGuide.com.
back to top