Food News / April 2020
The South Reimagined. If you're tired of your usual lunch spots, head over to newly opened Farm Boy Fresh for something tasty, like breakfast all day. Let Chef/owner Paul Marshall wow you with Southern flavors and treats like beignets from his Louisiana childhood. Marshall spent time learning Asian techniques in Hong Kong, so try some Japanese Karagge Fried Chicken or have a Kimchi Burrito. Still not hungry? Just check out their Facebook page. Sunoco, 7 Lancaster Ave., Malvern.
Say Hey to Hay. Want to ditch plastic straws but don't want to carry around your own glass or metal straw? Hay straws may be the answer. This rustic material, often mixed with wheat, works great for hot and cold drinks and won't get soggy like paper straws. A cheap alternative, hay straws are available in bulk so you're not breaking the bank while saving the planet. Feel good with these eco-friendly substitutes in your home, office or favorite restaurant. More at HayStraws.com.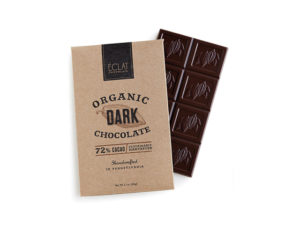 Have a Healthy Cheat Day. When starting a new diet, finding alternatives to your favorite treats can be challenging. Thankfully, local shops are here to help. Try one of Éclat Chocolate's many gluten free and vegan options, like a Syrian inspired Chile & Pink Peppercorn Destination Bar or a Dark Chocolate Organic Bar. Want sugar-free options? Check out Christopher Chocolates. Make dieting easier with these sweet spots. 24 S. High St., West Chester, EclatChocolate.com. 3519 West Chester Pk., Newtown Square, Christopher-Chocolates.com.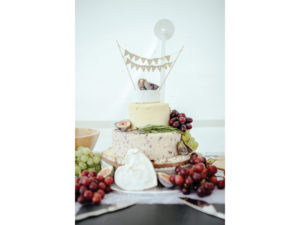 Cheese, Please. What's better than a delicious slice of cake? While your answer may be "nothing," cheese wheel cakes are becoming a savory choice—even at weddings. These cakes are typically topped with a soft cheese, so the lucky couple can still follow all cake-cutting traditions. It may not be the dessert you're used to, but it's a pleasant twist that still delights both eyes and mouths. Also makes a great appetizer, for another tasty option.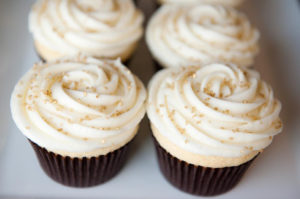 No Ordinary Cupcakes. Malvern's sweet new addition, Sublime Cupcakes, will drive cupcake lovers wild. These gourmet cupcakes go beyond the basics with unique flavors like Champagne, Snickerdoodle and Vanilla Salted Caramel. Cupcake options vary daily, so drop in often to try new flavors. And Sublime cupcakes never go to waste because leftovers are donated to local charities at all three locations. 30 Liberty Blvd., Malvern. 141 Market St., Collegeville, SublimeCupcakes.com.
back to top