Events Blog—January 10-16
Welcome to our first weekly Events Blog!
Fundraisers, theater performances, art exhibitions, family-friendly fun—it's no question, County Lines country has it all!
If you're looking for something to do in the next week, here's a list of quick hits we're sure you'll enjoy! Grab your datebook and plan some fun!
For more events, check the Events page on this website: CountyLinesMagazine.com/Events
Masterpieces of Broken Pieces—January 10-11
Head to West Chester to celebrate with survivors of human trafficking. Masterpieces of Broken Pieces: A Labyrinth of Light and Hope has a unique collection of art pieces made by human trafficking survivors.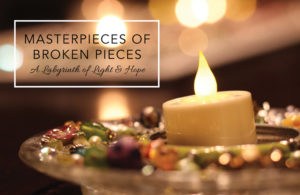 Take in the beauty and feelings expressed by the art on display to experience the hope and light found in the survivors' freedom. Admission is free, but donations are accepted for the Salvation Army Philadelphia's New Day to Stop Trafficking Program.
The event is hosted by JusticeRain/Cornerstone Christian Fellowship Church, and Chester County Anti-Human Trafficking Coalition. Check out the promotional video: Vimeo.com/300751398.
426 W. Gay St., West Chester. 6:30 to 8:30 pm.
Family Pet Show—January 11-13
For a furry and family-friendly way to spend your weekend, visit the Family Pet Show at the Greater Philadelphia Expo Center. Designed to educate and entertain about the wonderful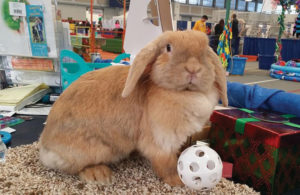 world of pets, this event has special attractions for every type of animal lover.
Bring along your rabbit to train and compete in a Rabbit Hopping Competition, satisfy your inner cat-lover and watch the International Cat Association Cat Show, learn more about fascinating reptiles at a Rainforest Reptile Show—the possibilities are endless! If you're wondering, yes, leashed pets are welcome.
The show promotes responsible pet ownership and care, featuring vendors with pet-related products and a ring for demos of agility, obedience, dancing with your dog, and Frisbee. Tickets $6–$13. Info at FamilyPetShows.com.
100 Station Ave., Oaks. Fri., 4 to 9 p.m.; Sat., 10 a.m. to 7 p.m.; Sun., 10 a.m. to 5 p.m.
The Wizard of Oz—Through January 13
It's your last chance to see the all-star Philly cast in the beloved Wizard of Oz! Follow Dorothy, a Kansas farm girl who travels over the rainbow to discover the magical power of home.
Entertaining audiences for generations, this two-act Broadway musical includes the songs Over The Rainbow, If I Only Had A Brain/A Heart/The Nerve and We're Off To See The Wizard (Follow The Yellow Brick Road), among many others. Plus, there's a live orchestra! Tickets, $34-$59. Info at MediaTheatre.org.
104 E. State St., Media.
Taste of Phoenixville—January 17
Don't miss the annual Taste of Phoenixville fundraiser on January 17! Sample a wide array of hors d'oeuvers, mini entrees, desserts and cocktails—all from some of Phoenixville's finest restaurants and caterers. Your taste buds will thank you!
Proceeds support Good Samaritan Services, which provides housing for men, women and women with children experiencing homelessness in Chester and Lancaster counties. More than 600 do-gooders turn out each year to support the local community and the Good Samaritan Services—all while treating their taste buds to great food! Info at GoodSamServices.org/Events.
Franklin Commons, 400 Franklin Ave., Phoenixville. 6 to 10 p.m.
Juried Craft Exhibition—Through January 27
With less than a month left, mark your calendar to check out the Juried Craft Exhibition at Delaware Art Museum. The exhibition includes a range of contemporary crafts by artists working locally and throughout the region.
The Delaware Art Museum is a major supporter of local artists. In fact, this exhibition has enjoyed a 90-year history! See a variety of woodwork, ceramics, furniture, jewelry, textiles, metalwork, glass, enamel and leather, all selected by jurors from across the U.S. Celebrate this long history, and the local artists! Info at DelArt.org.
2301 Kentmere Pkwy., Wilmington. Wed., 10 to 4; Thurs., 10 to 8, free after 4; Fri.–Sun., 10 to 4. $6-$12, Sun., free.
back to top