Disney World: The Happiest Place on Earth … Even for Adults
Photos Courtesy of Disney
Increasingly, adults are finding that Mickey's world has great appeal.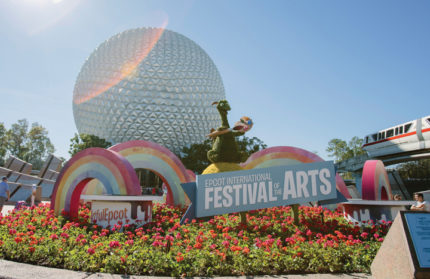 Super Bowl winners go there. Honeymooners pick theme hotels. And multigenerational family groups plan extended stays at the many resorts. But did you know there's a growing segment of the vacation market of adult travelers headed for Disney vacations?
Yes, Disney has been tweaking attractions at its parks to entice adult visitors, with the theme "Enchantment for All Ages." Almost a third of the packages booked with Disney specialist Alicia Osborne of Magic Moments Vacations are adults-only groups. "It's a vacation destination for all ages," says Osborne, "with special options like VIP tours, Keys to the Kingdom Tours, Backstage Tours and more."
Savvy adults will opt for benefits like Disney After Hours for late night fun with a different vibe when exhausted families have left. Experienced Disney travel specialists—like Osborne and College of Disney Knowledge grad, Brenda Gilbert of Connoisseur Travel—can help you customize your experience.
If that weren't enough reason to consider a Disney destination, there's the new Star Wars attraction opening in late August this year!
Attractions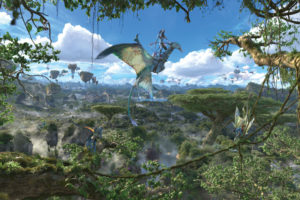 Many of the classic Disney rides hold plenty of appeal for adults. Just check the Internet to find "Top 10 Disney World Attractions for Adults" and "11 Rides for Adults at Disney World." Space Mountain, Tower of Terror and Rock 'n' Roller Coaster starring Aerosmith are always top picks.
The Avatar Flight of Passage is a top recommendation from Gilbert. "You take a 3D ride on a banshee through Pandora," says Gilbert. Epcot's Soaring Around the World is another popular multi-sensory experience, she adds.
So, there are more than the educational displays at Epcot and behind-the-scenes tours to keep adults coming back to this magical place where everyone can be a kid again.
Eating and Drinking
Those who think all food will be in the shape of Mickey's head (ice cream, pretzels, waffles are), have princess sprinkles, be kid-friendly fast food, or at the high end, be served at Cinderella's Royal Table, think again. "It's not just buffets and meals with costumed characters," says Osborne.
Plus the park is far from dry. The Drinking Around the World tour through Epcot is a popular adults-only adventure with stops at each of the 11 country pavilions—from beer at Canada to margaritas at Mexico. Conquer the world one drink at a time, advises a t-shirt.
Epcot also has internationally themed restaurants to sample. Try Monsieur Paul's, a small, romantic and pricey spot, Le Cellier Steakhouse in the Canadian Pavilion, or wander and graze globally.
More upscale restaurants are found at the resort hotels. The Grand Floridian Resort's Victoria and Albert tops many lists and even bars kids under 10 as evidence of serious adult fine dining. The menu is changing and exotic (bison, octopus, etc.) and the ambiance described as "swanky."
The Animal Kingdom Lodge's Jiko—The Cooking Place features cuisine from the continent of Africa. And the Contemporary Resort's California Grill also gets high marks for great food and spectacular views, including evening fireworks.
Disney Springs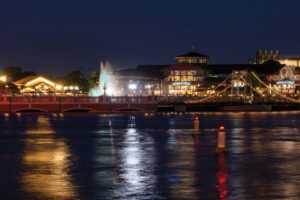 For those who haven't been to Disney World recently, the shopping, dining and entertainment development known as Disney Springs (formerly Downtown Disney) is a revelation. It's open until 2 a.m. and caters to adults.
Dining includes choices such as Morimoto Asian, Raglan Road for Irish fare, and Wine Bar George for, well, wine and charcuterie. Or catch some music with your food at House of Blues or other venues for live entertainment.
No outlets here. Shoppers can browse from Anthropologie to UGG, with Kate Spade, Lacoste, Sephora and plenty of Disney merch mixed in between.
Festivals and More
There's never a dull season at Disney World because so many festivals fill the calendar. From the Festival of the Arts in January, to spring's Flower and Garden Festival and popular Food and Wine Festival running from late August to pre-Thanksgiving, there are even more reasons to head to Disney World.
For other amenities, visit the Grand Floridian Resort, home to Senses Spa—a full service spa, health club and salon perfect for indulging. Forego the Disney manicure and opt for aromatherapy massage and a cocoa enzyme facial.
Sports fans may prefer hitting the links at one of several nearby golf courses or joining a Run Disney event with races through the parks or a full-fledged marathon. And of course you can run in costume! World marathon weekend is January 8 to 12, 2020, followed by the Princess half-marathon in February.
Armchair athletes may prefer heading to the ESPN Wide World of Sports complex, where 220 acres host amateur and professional sports events throughout the year.
Whew!
A Few Words on Planning
If all these choices sound daunting, you'll find a wealth of articles online as guides. Or opt for Disney-trained specialists—like Osborne and Gilbert—to help you navigate the latest developments and newest technology.
They'll share the benefits of using a travel agent if you book a Disney property for your stay—you don't pay the commission, Disney does. Yet you get as much or as little help as you want from them.
The pros will explain Fast Pass+ (to avoid the long ride lines at 3 rides per day), Magic Bands (combo credit card, Fast Pass, hotel key), My Disney Experience app (yes, there's an app) and the reason to plan seven months in advance (ask them). They'll also suggest features like the Memory Maker package, so you can enjoy the experience rather than being glued to your iPhone for photos.
After all, "It's a place to make happy memories," sums up Gilbert. And everyone needs more of those.
back to top