Dining Guide 2020
Keep this guide handy all year long and make a resolution to try as many of these great restaurants as possible!
Some of our favorites
PENNSYLVANIA
Avondale
The Farmhouse Restaurant at Loch Nairn
514 McCue Rd.
610-268-2235; LochNairn.com
Berwyn
La Cabra Brewing
642 Lancaster Ave.
610-240-7908; LaCabraBrewing.com
Nectar
1091 Lancaster Ave.
610-725-9000; TasteNectar.com
Birchrunville
Birchrunville Store Cafe
1403 Hollow Rd.
610-827-9002; BirchrunvilleStoreCafe.com
Bryn Mawr
Aneu Kitchen & Juicery
1225 Montrose Ave.
610-525-1711; AneuCatering.com
Avalon Bistro & Bar
818 W. Lancaster Ave.
610-520-9700; AvalonBistroBM.com
Bodega by La Cabra
810 Glenbrook Ave.
610-526-2337; BodegaByLaCabra.com
Enoteca Tredici
915 W. Lancaster Ave.
484-381-0268; TrediciBM.com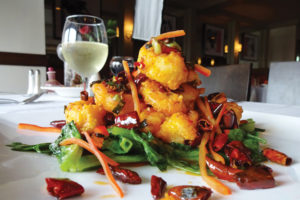 Yangming
1051 Conestoga Rd.
610-527-3200; YangmingRestaurant.com
Always included in "Best Of Awards," this Chinese-fusion rock star offers cuisine to delight your taste buds in a newly renewed and redesigned interior. Jumbo lump crab cakes, Jumbo Shrimp with Honey Walnuts and Peking Duck are can't-miss choices. Happiness hour, Mon–Fri, 4:30 to 6:30. Banquet facilities. Open 7 days.
Chadds Ford
Brandywine Prime
1617 Baltimore Pk. (Rts. 1 & 100)
610-388-8088; BrandywinePrime.com
Chadds Ford Tavern
1400 Baltimore Pk.
484-800-4084; On Facebook
The Gables at Chadds Ford
423 Baltimore Pk.
610-388-7700; TheGablesAtChaddsFord.com
Come and meet new executive chef Darryl Butts. Serving fresh seasonal cuisine, rustic yet elegant charm and enchanting outdoor dining that will keep you coming back time and again. Have a cocktail in the lounge while listening to live piano Thurs, Fri and Sat evenings, or sample the bar menu outside in the fire pit area. Happy Hour specials weekdays from 4:30 to 6:30, including discounts on all beers on the rotating draught list.
Rasa Indian Cuisine
1201 Wilmington Pk.
484-800-8109; RasaUS.com
Chester Springs
Eagle Tavern & Taproom
123 Pottstown Pk.
610-458-5331; EagleTavern.com
Epicurean Garage
570 Simpson Dr.
610-615-5189; EpicureanGarage.com
Liberty Union Bar and Grill
325 Simpson Dr.
484-359-4061; LibertyUnionBar.com
Limoncello Chester Springs
499 W. Uwchlan Ave.
610-524-3112; LimoncelloRestaurant.com
Coatesville
Stottsville Inn Restaurant Hotel Bar
3512 Strasburg Rd.
484-718-5121; StottsvilleInn.com
An authentic piece of Chester County history that has recently undergone a big transformation, featuring a full kitchen and bar as well as a hotel. Enjoy reasonably priced fare and a casual atmosphere with a wood fired grill and 24 beers and 8 wines on tap. Live music on Friday night and Sunday Brunch. Open Tues–Sat, 11:30 am to midnight; Sun, 10 am to midnight.
Devon
Amis Trattoria
138 Lancaster Ave.
610-590-4782; AmisTrattoria.com
The Black Cat Cafe
42 Berkeley Rd.
610-688-1930; TheBlackCatCafe.org
Bua Loy Thai, Laos & Vietnamese
300 W. Lancaster Ave.
610-341-8162; BuaLoyCuisine.com
Terrain Café at Devon
138 Lancaster Ave.
610-590-4675
ShopTerrain.com/Devon-Restaurant
Downingtown
Amani's BYOB
105 E. Lancaster Ave.
484-237-8179; AmanisBYOB.com
Bangles Indian Cuisine
889 E. Lancaster Ave.
610-269-9600; BanglesIndianCuisine.com
Estrella Tacos y Mas
202 E. Lancaster Ave.
484-237-2423; EstrellaTacoBar.com
Station Taproom
207 W. Lancaster Ave.
484-593-0560; StationTaproom.com
Victory Brewing Company
420 Acorn Ln.
610-873-0881; VictoryBeer.com
Exton
Appetites on Main
Main Street At Exton, 286 Main St.
610-594-2030; AppetitesOnMain.com
Casual American comfort food at a good value with a full service bar with 14 taps and over 70 bottles. Choose taproom atmosphere in front or family/quieter section in back. In warmer months, enjoy the pet-friendly outdoor patio. Happy hour daily, 4 to 6, and weekly entertainment including Free Texas Hold'em tournaments, karaoke, live music, DJs. Daily specials, H-price wings on Mon. Open daily, 11 am to 2 am, full menu until 1:30 am.
ChopHouse Grille
301 N. Pottstown Pk.
484-875-6700; ChopHouseGrille.com
Duling–Kurtz House & Country Inn
146 S. Whitford Rd.
610-524-1830; DulingKurtz.com
Eagleview Town Center Restaurant Row
Al Pastor 484-341-8886; EatAlPastor.com
Bluefin Eagleview 610-458-3234
BlueFinEagleview.com
Brickside Grille 610-321-1600
BricksideGrille.com
Bright Spot Cafe 484-909-3284
BrightSpotExton.com
Suburban Restaurant & Beer Garden
610-458-2337; SuburbanBG.com
Mama Wong
268 Eagleview Blvd.
484-713-8888; BestMamaWong.com
Marchwood Tavern
3 Marchwood Rd.
610-363-7300; MarchwoodTavern.com
Marchwood Tavern is a neighborhood restaurant and bar located in the heart of Exton, just off Route 100 & Marchwood Rd. in the Marchwood Shopping Center. Featuring two full-service bars, a spacious main and s ecluded dining room perfect for private events. Specializing in American-Italian cuisine, they offer a wide variety of excellent food at a fair price.
The Pour House
116 N. Pottstown Pk.
610-280-7900; PJsPourHouse.com
Red Star Craft House
146 Exton Square Mall
610-524-5893; RedStarCraftHouse.com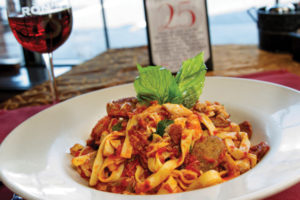 Ron's Original Bar & Grille
74 E. Uwchlan Ave. (Rt. 113)
610-594-9900; RonsOriginal.com
Serving real food, for the health of it! Prepared from scratch on site daily with all natural ingredients. American/Italian cuisine with daily specials and a School Night Value Menu, Sun–Thurs. Live music, happy hour, Mon–Fri. Lunch and Dinner, Mon–Thurs, 11 to 9:30; Fri, 11 to 11; Sat, 11 to 10; Sun, 11:30 to 9. Bar is open until midnight; Thurs until 1 am, Fri–Sat until 2 am.
Vickers Restaurant
192 E. Welsh Pool Rd.
(corner of Gordon Dr.)
610-363-7998; VickersRestaurant.com
Glen Mills
Avenue Kitchen
Glen Eagle Square
509 Wilmington-West Chester Pk.
484-800-8070; AveKitchen.com
Bluefin Sushi & Asian Cuisine
Cross Road Center, 1102 Baltimore Pk.
610-459-2055; BlueFinGlenMills.com
Byrsa Bistro
128 Glen Mills Rd.
610-558-4700; ByrsaBistro.com
GG Italian
1110 Baltimore Pk.
610-358-2676; GGItalian.com
Harvest Seasonal Grill & Wine Bar
549 Wilmington-West Chester Pk.
610-358-1005; HarvestSeasonalGrill.com
Il Granaio Italian Restaurant
711 Concord Rd.
610-459-8469; IlgranaioPA.com
Poke Bros.
571 Wilmington Pk., Suite 1; EatPokeBros.com
Shere-E-Punjab
301 Byers Dr.
484-841-6345; ShereEPunjab.com
Terrain Garden Café
914 Baltimore Pk.; 610-459-6030
ShopTerrain.com/Glen-Mills-Restaurant
White Dog Cafe
981 Baltimore Pk. 484-842-1757
WhiteDog.com. See listing under Wayne.
Glenmoore
Ludwig's Grill & Oyster Bar
2904 Conestoga Rd.
610-458-5336; LudwigsOysterBar.com
Ludwig's Grill & Oyster Bar is an American seafood restaurant, featuring an elegant banquet room for all of your special occasions. Join them every Wednesday and Thursday for buck-a-shuck oyster nights. They also have a half price happy hour raw bar every Friday from 4 to 6.
Kennett Square
Byrsa Bistro
127 E. State St.
610-444-5050; ByrsaLegacy.com
Cafe de Thai
420 W. Cypress St.
610-924-2828; CafeDeThai.us
Grain Craft Bar + Kitchen
108 W. State St.
610-444-7232; MeetAtGrain.com
Hearth Kitchen Shoppes at Longwood Village
484-732-8320; HearthKennettSquare.com
Kennett Square Inn
201 E. State St.
610-444-5687; KennettInn.com
La Verona
114 E. State St.
610-444-2244; LaVeronaPA.com
Using only the finest and freshest ingredients, highlighting the northern region of Italy, they're committed to making your meal a memorable one, with professional service in a welcoming social atmosphere. There's a private dining area for parties up to 65. Join them for Happy Hour, Mon–Fri, 4 to 6. Serving lunch and dinner, Mon–Thurs, 11:30 to 9:30; Fri, until 10; Sat, noon to midnight; Sun, noon to 9.
Lily Asian Restaurant
104 W. State St.
610-925-3700; LilySushiAndGrill.com
Portabello's
108 E. State St.; 610-925-4984
PortabellosOfKennettSquare.com
Sovana Bistro
696 Unionville Rd.
610-444-5600; SovanaBistro.com
Talula's Table
102 W. State St.
610-444-8255; TalulasTable.com
Two Stones Pub
843 E. Baltimore Pk.
610-444-3940; TwoStonesPub.com
Verbena BYOB
102 State St.
484-732-7932; VerbenaBYOB.com
Victory at Magnolia
650 W. Cypress St.
484-730-1870; VictoryBrewing.com
Kimberton
The Kimberton Inn
2105 Kimberton Rd.
610-933-8148; KimbertonInn.com
King of Prussia
Davio's Northern Italian Steakhouse
King of Prussia Town Center, 200 Main St.
610-337-4810; Davios.com/KoP
Eddie V's Prime Seafood
670 W. DeKalb Pk.
610-337-7823; EddieV.com
Paladar Latin Kitchen & Rum Bar
King of Prussia Town Center, 250 Main St.
484-965-9779; PaladarLatinKitchen.com
Pizzeria Vetri
King of Prussia Mall
640 W. DeKalb Pk.
267-422-4201; PizzeriaVetri.com
Malvern
A&M Factory
360 Lancaster Ave.
484-318-7537; TheAMFactory.com
Avola Kitchen + Bar
625 N. Morehall Rd.
484-328-8584; AvolaKitchenAndBar.com
BOMBA Tacos & Rum
10 Liberty Blvd.; BombaTacos.com
Brick & Brew Gastropub
400 E. King St.
484-320-8688; BrickNBrewPub.com
Christopher's A Neighborhood Place
335 E. King St.; 484-568-4127
ChristophersANeighborhoodPlace.com
The Classic Diner
352 W. Lancaster Ave.
610-725-0515; TheClassicDinerPA.com
The Farmhouse Bistro
39 Conestoga Rd.
610-647-8060; TheFarmhouseBistro.com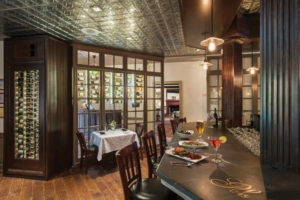 General Warren
9 Old Lancaster Rd.
610-296-3637; GeneralWarren.com
A charming 18th-century historic country inn celebrating its 275th year in 2020! Serving new American cuisine paired with classic Continental specialties. Fresh fish, steaks, lamb, small plates, vegetarian and vegan entrees, too. Private party rooms for 15 to 60 guests. Rehearsal dinners and intimate weddings. Beautiful Springhouse Terrace for al fresco dining and all-season receptions. Eight guest suites available for overnight accommodations. Lunch, Mon–Fri, 11:30 to 2:30; Dinner, Mon–Sat, 5 to 10.
The Greyhound Cafe
81 Lancaster Ave. at Great Valley Center
610-240-0222; TheGreyhoundCafe.com
Malvern Buttery
233 E. King St.
610-296-2534; MalvernButtery.com
Margaret Kuo's Mandarin Restaurant
190 Lancaster Ave.
610-647-5488; MargaretKuo.com
Restaurant Alba
7 W. King St.
610-644-4009; RestaurantAlba.com
Stove & Tap
245 Lancaster Ave.
215-393-8277; StoveAndTap.com
Call it rustic American or throwback American dining—either way, the scratch-made, chef-driven menus satisfy. Started in Landsdale, just opened in Malvern and coming to West Chester later in 2020, these gastro pubs are a meeting place for friends and family. Check the website for details.
Tonino's Pizza & Pasta Co.
235 Lancaster Ave.
610-240-9566; ToninosPizzaAndPasta.com
This is a family-run business that prides itself on using the freshest ingredients to make authentic homemade Neapolitan pizza, pasta and signature Italian dishes. They invite you to come in and dine, BYOB, Mon, 10 to 2; Tues–Fri, 10 to 9:30; Sat, 11 to 9:30; Sun, noon to 9 pm.
Media
Ariano Restaurant & Bar
114 S. Olive St.
610-892-6944; Ariano.net
Azie Restaurant
217 W. State St.
610-566-4750; Azie-Restaurant.com
House Restaurant
110-114 S. Jackson St.
610-566-2505; EatAtHouse.com
Iron Hill Brewery & Restaurant
30 E. State St.; 610-627-9000
IronHillBrewery.com
See listing under West Chester.
Margaret Kuo's Media
4–6 W. State St.
610-892-0115; MargaretKuo.com
Pinocchio's Restaurant
131 E. Baltimore Ave.
610-566-7767; PinPizza.com
Recognized as the very first pizzeria in Delaware County 65 years ago, this family-owned restaurant is still setting the standard for fresh, homemade pizza of all types. The extensive menu also offers cheesesteaks, strombolis, appetizers, sandwiches and pasta. Their award-winning Beer Garden To Go offers over 1,000 specialty beers, 25 rotating on draft as well as crowlers and growlers.
Rye BYOB
112 W. State St.
610-565-5554; LotusFarmToTable.com
Shere-E-Punjab
208 W. State St.
610-891-0400; ShereEPunjab.com
Tom's Dim Sum
13 E. State St.
610-566-6688; TomsDimSum.com
Newtown Square
Firepoint Grill
3739 West Chester Pk.
484-428-3093; FirepointGrill.com
Ristorante La Locanda
4989 West Chester Pk. (Rt. 3)
610-353-7033; LaLocandaPA.com
Teca Newtown Square
191 Newtown Street Rd.
484-420-4010; TecaNewtownSquare.com
Teikoku
5492 West Chester Pk.
610-644-8270; TeikokuRestaurant.com
Tratorria Giuseppe
4799 W. Chester Pk.
610-353-4871; Mussotra.com
Oxford
Miss Oxford Diner
233 S. 3rd St.
610-932-2653; MissOxfordDiner.com
Paoli
Aneu Catering
1556 Lancaster Ave.
610-251-9600; AneuCatering.com
Trattoria San Nicola
4 Manor Rd.
610-695-8990; SanNicola.net
Phoenixville
Bistro On Bridge
210 Bridge St.
610-935-7141; BistroOnBridge.com
Black Lab Bistro
248 Bridge St.
610-935-5988; BlackLabBistro.net
Great American Pub Bar & Grill
148 Bridge St.
610-917-3333; GreatAmericanPub.com
This is far from a franchise—they're a family-owned and operated restaurant that cares for every person they serve. Also located in Wayne and Conshohocken, they live by live entertainment, creative menus and excellent service. Their spacious outdoor dining, bar areas and three private banquet rooms are like no other, and they enjoy serving and working alongside the town of Phoenixville and are proud to have such a historical home.
Il Granaio Italian Restaurant
184 Bridge St.
484-924-8423; IlGranaioPA2.com
Iron Hill Brewery & Restaurant
130 E. Bridge St.
610-983-9333; IronHillBrewery.com
See listing under West Chester.
Liberty Union Bar and Grill
519 Kimberton Rd.
484-927-4244; LibertyUnionBar.com
Louette's BYO
106 Bridge St.
484-924-9906; LouettesBYO.com
Molly Maguire's Irish Restaurant & Pub
197 Bridge St.
610-933-9550; MollyMaguiresPhoenixville.com
Nui Nui Kitchen
301 Bridge St.
610-935-8613; NuiNuiKitchen.com
Sedona's Taphouse
131 Bridge St. #5, Phoenixville
484-302-5714; SedonaTaphouse.com
Seven Stars Inn
263 Hoffecker Rd.
610-495-5205; SevenStarsInn.com
Sips Bistro & Bar
400 Bridge St.
484-924-9721; SipsPhoenixville.com
Sly Fox Brewhouse & Eatery
520 Kimberton Rd.
610-935-4540; SlyFoxBeer.com
TASTE
236 Bridge St.; 484-924-9530
SandCastleWinery.com/Taste-Phoenixville
Vecchia Pizzeria
249 Bridge St.
610-933-1355; VecchiaPizzeria.com
Vintner's Table by Folino Estate Winery
135 Bridge St.
484-408-6147; Vintners-Table.com
Pine Forge
Gracie's 21st Century Cafe & Catering
1534 Manatawny Dr.
610-323-4004; Gracies21stCentury.com
New American cooking has been served at Gracie's for over 30 years. Boasting beautiful ambiance, wonderful service, delicious and innovative cuisine, they also have weekly specials including Blue Plate Specials and Wine Pairings or seasonal events such as Valentines Day, Jazz Fest, Mother's Day and more. Gracie's will also help you to plan your special event at their place or yours.
Pottstown
The Blue Elephant
152 E. High St.
484-949-9084; BlueElephantBar.com
La Maison
1470 Old Ridge Rd.
484-680-2631; MartinsKitchen.com
Lily's Grill
115 E. High St.
484-945-1008; LilysGrill.com
Springfield
Tavola Restaurant + Bar
400 W. Sproul Rd., Springfield Country Club
610-543-2100; Tavolas.com
Tavola offers a fun, relaxing restaurant and bar experience along with golf course views and fire pit lounges. Menus feature inventive Mediterranean cuisine and brick oven specialties with fresh ingredients sourced from on-site vegetable and herb gardens. Enjoy live acoustic music along with fast and friendly service. Open daily with happy hour, Mon–Thurs from 4 to 6 or Sunday Brunch that includes a complimentary mimosa for guests 21+.
Swarthmore
Broad Table Tavern
10 S. Chester Rd.
610-543-7500; TheInnAtSwat.com
Unionville
Catherine's Restaurant
1701 W. Doe Run Rd.
610-347-2227; CatherinesRestaurant.com
Foxfire at The Stone Barn
Rt. 842, (3 mi. N. of Rt. 1)
610-347-2414; TheStoneBarn.com
Villanova
Azie On Main
789 E. Lancaster Ave.
610-527-5700; AzieOnMain.com
Main & Vine California Bistro
789 E. Lancaster Ave.
484-380-3688; MainAndVineBistro.com
The Refectory
862 E. Lancaster Ave.
610-519-5786; TheRefectoryGrill.com
Wayne
118 North
118 N. Wayne Ave.
610-971-2628; 118NorthWayne.com
At The Table BYOB
11 Louella Ct.
610-964-9700; AtTheTableByob.com
Autograph Brasserie
503 W. Lancaster Ave.
610-964-2588; AutographBrasserie.com
Black Powder Tavern
1164 Valley Forge Rd.
610-293-9333; BlackPowderTavern.com
Located just outside Valley Forge National Historical Park, the restaurant's menu features a variety of small and entree-sized plates that pair well with its extensive craft beer offerings. Ask about private dining options. Mon–Thurs, 11 to 10; Fri–Sat, 11 to 11; Sun, 10:30 to 9, brunch until 2. Daily Happy Hour.
Christopher's A Neighborhood Place
108 N. Wayne Ave.; 610-687-6558
ChristophersANeighborhoodPlace.com
Di Bruno Brothers
Coming to Strafford Shopping Center
The Goat's Beard
103 N. Wayne Ave.
484-584-4979; TheGoatsBeardWayne.com
Margaret Kuo's, Wayne
175 E. Lancaster Ave.
610-688-7200; MargaretKuo.com
Rosalie
Wayne Hotel, 139 E. Lancaster Ave.
610-687-5000; WayneHotel.com
The Silverspoon Restaurant
503 W. Lancaster Ave., Eagle Village
610-688-7646; SilverspoonWayne.com
Teresa's Café and Next Door Bar
120–126 N. Wayne Ave.
610-293-9909
Teresas-Cafe.com
White Dog Café
200 W. Lancaster Ave.
610-225-3700; WhiteDog.com/Wayne
White Dog Cafe is a local favorite, known for warm hospitality, inspiring and award-winning food, surrounded by charming and whimsical dog décor and artwork. The menu changes monthly using only the freshest seasonal ingredients available from local farms. Open daily with weekday happy hour and weekend brunch. Private Parties are available.
West Chester
See the West Chester article in this issue for more dining options.
Andiario
106 W. Gay St.
484-887-0919; Andiario.com
Bango Bowls
109 W. Gay St.
484-266-7389; BangoBowls.com
Bar Avalon
116 E. Gay St.
610-436-4100; AvalonRestaurant.net
Bonchon
124 E. Market St.
484-947-2572; Bonchon.com
Country Bagel and Bakery
145 E. Gay St.
610-696-8890; CountryBagel.com
Established in 1998 and family owned, Country Bagel and Bakery offers fresh bagels, pastries, donuts, coffee, breakfast sandwiches, cakes and more. They feature 25 varieties of Kettle-boiled and stone hearth-baked bagels, made from scratch every morning. Open Mon–Fri, 6:30 to 3; Sat–Sun, 7–3. Breakfast, lunch, delicious.
The Classic Diner
16 E. Gay St.
484-947-0809; TheClassicDinerPA.com
Dolce Zola
134 E. Gay St.
484-887-0760; DolceZola.com
Fiorello's Café Old World Italian Cuisine
730 E. Gay St.
610-430-8941; On Facebook
Four Dogs Tavern
1300 W. Strasburg Rd.
610-692-4367; TheFourDogsTavern.com
High Street Caffe / Vudu Lounge
322 S. High St.
610-696-7435; HighStreetCaffe.com
Iron Hill Brewery & Restaurant
3 W. Gay St.
610-738-9600; IronHillBrewery.com
At Iron Hill, you'll find fresh, handcrafted beers, creative yet informal new American cuisine and friendly and attentive service from a knowledgeable and courteous staff. Their beers have won national and international acclaim for over 20 years from The Great American Beer Festival and the World Beer Cup. Join them for Happy Hour Mon–Fri from 4 to 6 pm.
Kildare's
18–22 W. Gay St.
610-431-0770; KildaresPubWC.com
Limoncello Ristorante
9 N. Walnut St.
610-436-6230; LimoncelloRestaurant.com
The Lincoln Room
28 W. Market St.
610-696-2102; On Facebook
Enjoy a quiet lunch, a cozy pot of tea or High Tea for one, two or three in one of West Chester's most famous historic buildings. Select from their extensive menu of specialty teas, sweet and savory scones and seasonal favorites. Their signature dessert is Croissant Bread pudding with Crème Anglaise. Loose leaf tea available; BYOB. Open Wed–Sat, 11 to 3. Private parties, Sun–Tues. Reservations suggested.
Más Mexicali Cantina
102 E. Market St.
610-918-6280; MasMexicali.com
Celebrating 10 years in West Chester, this family- owned and operated hot spot continues to please the masses. Serving up award-winning tacos & margaritas along with chef-inspired specialty dishes, the menu has something for everyone. Offering three floors of fun, vibrant decor, Más is the perfect spot for date nights, birthday parties and private events. Full catering menu available and be sure to take home your favorite Más Mexicali Fresh salsas and dressings!
The Mediterranean Restaurant
150 W. Gay St.
610-431-7074; TheMedWCPA.com
Miss Winnie's
211 E. Market St.
484-266-0508; MissWinnies.com
Opa Taverna
40 E. Gay St.
610-696-4100; OpaTavernaPhilly.com
P.J. Whelihan's Pub + Restaurant
1347 Wilmington Pk.
610-235-4200; PJsPub.com
Pietro's Prime Steakhouse & Martini Bar
125 W. Market St.
484-760-6100; PietrosPrime.com
Family-owned and operated, Pietro's Prime is the place to eat in West Chester, serving nothing but prime beef and fresh seafood in a casual, comfortable atmosphere. They have live music in the bar Wed–Sat. Lunch Mon–Sat, 11 to 4. Dinner Sun–Sat, 4 until … Bar open until 2 am. Come have a drink and a bite to see what you're missing.
Poke Bros.
124 E. Market St., Unit B
484-887-0216; EatPokeBros.com
Bringing Hawaiian cuisine's best kept secret to West Chester. The founders of Poke Bros. developed their own brand of poké bowl flavor and a unique way to build your "sushi in a bowl" while having fun doing so. Start by choosing a base, add protein, other ingredients (veggies, fruit and salads), toppings and sauce and enjoy!
Rai Rai Ramen & Hawaiian BBQ
124 E. Market St. 610-738-8808; On Facebook
Righteous Tap House
1548 Shadyside Rd.
484-593-0850; RighteousTapHouse.com
Roots Cafe
133 E. Gay St.
610-455-0100; RootsCafeWC.com
Ryan's Pub
124 W. Gay St.
610-344-3934; Ryans-Pub.com
Saloon 151 Whiskey Bar & Grill
151 W. Gay St.
610-701-8489; Saloon151.com
Saloon 151 is located in the heart of downtown West Chester. They are committed to bringing you the absolute best in whiskey, craft beer and delicious meals from their scratch kitchen. Weekly entertainment includes live bands, live acoustic, karaoke, poker, trivia and 22 TV's dedicated to sports.
Side Bar & Restaurant
10 E. Gay St.
610-429-8297; SideBarAndRestaurant.com
Slow Hand
30 N. Church St.
484-999-8638; SlowHand-WC.com
Social Southern Scratch Kitchen & Bar
117 E. Gay St.
610-738-3948; TheSocialWC.com
Spence Cafe
131 N. High St.
610 918-1272; Spence.Cafe
Sterling Pig Brewery
113 W. Market St.
484-999-8026; SterlingPig.com
Taco Mar
122 E. Gay St.
610-455-1400; TacoMar.com
Bringing the authentic flavors of Mexico north of the border, Taco Mar has collected dozens of recipes from Baja California, Central Mexico, Oaxaca and the Yucatan to bring to your back door. Zesty, amazing salsas, Sonora-style tortillas, all crafted from locally sourced wholesome ingredients. There are three convenient ways to enjoy their delicious fare: The Burrito Bar, the Taco Stand and the Baja Grill. Enjoy!
Teca
38 E. Gay St.
610-738-8244; TecaWC.com
West Marlborough
The Whip Tavern
1383 N. Chatham Rd.
610-383-0600; TheWhipTavern.com
Nestled in the Chester County countryside, the warm and inviting atmosphere of this English pub radiates at the heart of horse country. If you're nearby, stop and settle in for a cozy toast by the fire and share glad tidings and flavours from The Whip. Enjoy traditional pub fare and American favorites. BYO for wine or choose from over 50 seasonal, local and imported beers. Lunch, 11 to 4; dinner Sun, Mon, Wed, Thurs, 4 to 9, Fri–Sat, 4 to 10; brunch, Sun, 11 to 2. Closed Tues.
DELAWARE
Centreville
Buckley's Tavern
5812 Kennett Pk.
302-656-9776; BuckleysTavern.com
The Centreville Cafe &
Montrachet Fine Foods & Caterers
5800 Kennett Pk.
302-777-4911; CentrevilleCafe.com
Montchanin
Krazy Kat's
Rt. 100 & Kirk Rd.
At the Inn at Montchanin Village
302-888-4200; KrazyKatsRestaurant.com
Wilmington
At The Rail Wine Bar & Grille
777 Delaware Park Blvd.
302-994-6700; DelawarePark.com/Dining
Located on the grounds of Delaware Park in the elegant White Clay Creek Country Club, this comfortable restaurant is open to the public for lunch, dinner, happy hour, a weekly champagne Sunday brunch and special events. Wine Down Wednesdays (all day select half price bottles of wine) and live bands in the summer on the partially covered veranda with food and drink specials. Meet your friends after work for a fun, casual evening.
Banks Seafood Kitchen & Raw Bar
101 S. Market St.
302-777-1500; BanksSeafoodKitchen.com
Chelsea Tavern
821 N. Market St.
302-482-3333; ChelseaTavern.com
Columbus Inn
2216 Pennsylvania Ave.
302-571-1492; ColumbusInn.net
Columbus Inn offers a superb selection of contemporary American fare that changes seasonally with cocktails and wine options that flawlessly meld the old and the new world styles. The homey warm atmosphere offers casual and upscale dining with its classic tavern areas, comfortable dining rooms, outdoor dining and a choice of private rooms for group dining and private parties.
Domaine Hudson Wine Bar
1314 N. Washington St.
302-655-9463; DomaineHudson.com
Hotel du Pont, The Green Room
11th & Market Sts.; 302-594-3154
HotelduPont.com/Dining/Green-Room
La Fia
421 N. Market St.
302-543-5574; LaFiaWilmington.com
MARYLAND
Georgetown
Kitty Knight House
14028 Augustine Herman Hwy.
410-648-5200; KittyKnight.com
back to top