December Food News in the Brandywine Valley
A few of our favorite things to share this month about local food and drink
Trending Tapas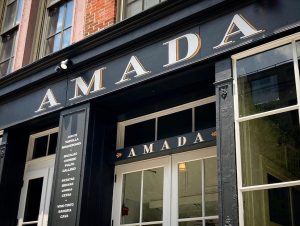 Iron Chef and James Beard Award-winner Chef Jose Garces plans to bring a new Amada (his modern tapas restaurant in Philly) location to Radnor, nearby newly opened Buena Onda. Expect a selection of Amada's signature Spanish dishes such as Paella Valenciana (rabbit and chorizo paella) and classical favorites like fish tacos, nachos and churros. Plans for 2023 include indoor/outdoor dining for 200+ guests, including two outdoor patios and a private dining room. 555 E. Lancaster Ave., Radnor. ChefGarces.com.
Charcuter-Tree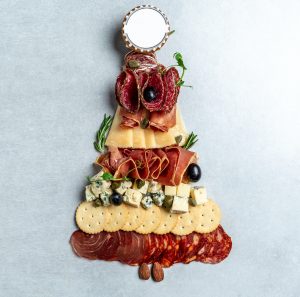 Pick this simple prepare-ahead tree-t for your next holiday gatherings and impress your guests. Assemble your charcuterie tree on the best wooden board you have or go 3D by using a Styrofoam cone — toothpicks required. Customize it using nibbles — including plenty of green and red edibles — such as cheeses, cured meats, fruits, nuts, veggies, olives, crackers and condiments like jams and mustards. Choose colorful pickin's for a pretty presentation. GetOnMyPlate.com.
Something's Brewing
And not just beer. Mayday Coffee Shop plans an early 2023 opening in West Chester's former Jane Chalfant space. Expect artisan coffee drinks, fresh flowers and good vibes with West Coast-inspired ambiance. Royersford welcomes Lost Planet Brewing Company, stationed in the historic Humane Steam Fire Engine Co. building, serving up gastropub fare and craft beers like their hazy Space Walk and West Coast IPA Blondies Revenge. 123 N. High St., West Chester. MaydayCoffeeShop.com. 301 Walnut St., Royserford. LostPlanetBrewing.com.
Mean Martini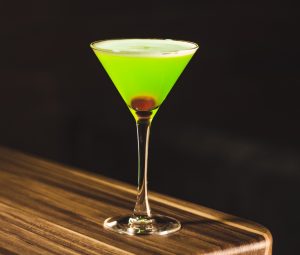 Amaze your friends with a mean cocktail this holiday season. The Grinch Martini takes only 5 minutes to make. Just shake together 2 oz. Midori melon liqueur, ½ oz. lemon juice and ½ oz. simple syrup over ice. Pour into a chilled martini glass, and add a maraschino cherry as garnish. Complement this Christmas cocktail with a cake-drip rim using melted icing for the Grinch's collar. Who wants to give this drink a try? HappyHourProjects.com.
Table Traditions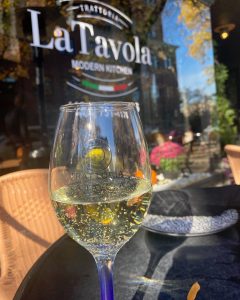 Kennett Square diners discovered Trattoria La Tavola following their soft opening October 11. Gather around the tavola (table) for a taste of their homemade bread plus authentic pasta entrees like the Bellfish Pasta Allo Scoglio (spaghetti with mixed seafood) and handmade pumpkin ravioli tossed in sage brown butter sauce with Parmesan. Sample more dishes influenced by Italy's culinary traditions. Open seven days, noon to 9 p.m. 127 E. State St., Kennett Square. Trattoria-La-Tavola.com.
back to top