Coping and Cooking
Chronicling my quarantined year, through food.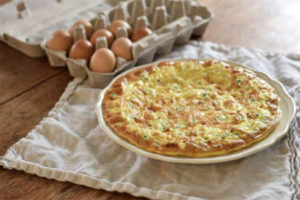 We've all held on with white knuckles as the roller coaster of 2020 has taken us up, down and all around. And through a combination of adaptation and grit, we find ourselves almost one year into a quarantined reality.
One of the consequences of this forced hometime—and some think a positive one—is the revival of the kitchen as the center of the home. According to a food study by HUNTER (a leading food marketing consultant), 54% of people surveyed are cooking more as a result of the pandemic, 46% are baking more, and of those home bakers and chefs, 50% have reported becoming more confident in the kitchen.
Some people have relished this extra kitchen time, while others feel coerced into a domestic space they had purposely avoided.
back to top