Celebrate Holiday Magic
At the Brandywine River Museum
THROUGH JANUARY 10, 2021
The wonder of the holiday season started early at the Brandywine River Museum of Art this year.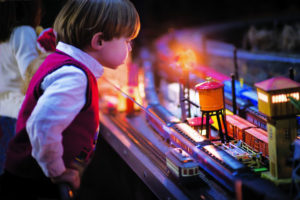 The annual Holiday Magic at Brandywine exhibits have opened with the traditional crowd pleasers: the Brandywine Railroad (a holiday favorite since 1972), the return of artist and composer Ann Wyeth McCoy's dollhouse (featuring six rooms filled with three-dozen dolls and hundreds of miniature objects), and the whimsical Critter ornaments.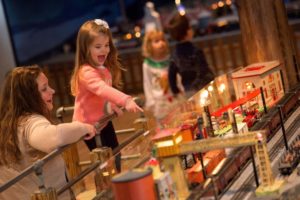 While slightly modified this year to provide a safe and socially distant experience, the Brandywine Railroad display will still have plenty of model trains, miniature details and the engaging elements that everyone loves—including interactive components operated by hands-free foot pedals. The iconic O-gauge display will feature trains running on a thousand feet of track through a small village, a drive-in movie theater and even a carnival.
This year the Brandywine will also introduce two model train sets with layouts once owned by Nicky and Jamie Wyeth—sons of American artist, Andrew Wyeth. Nicky Wyeth's standard gauge train display features historic "tinplate" Lionel trains from the 1920s and '30s traveling around colorful buildings and scenery, including a large bridge modeled after New York's Hell Gate Bridge. The 8-x-12-foot display was also recently enhanced with modern reproductions of a 1940s monorail.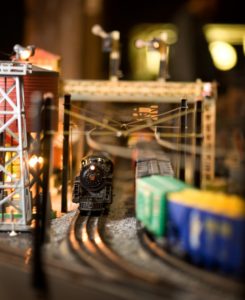 Artist Jamie Wyeth's N-gauge train display was originally co-owned by Wyeth and his friend and fellow toy collector, artist Andy Warhol. Included in the 4-x-6-foot landscape are foothills of a mountain, train tunnels with a bridge crossing a lake, and even a diminutive industrial town with a main street packed with businesses and rowhouses, a steel mill, and a large metal warehouse featuring an oversized reproduction of Wyeth's own famous painting, Portrait of Pig.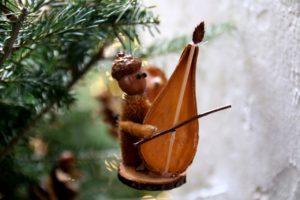 Another favorite, the Brandywine's Critter ornaments—handcrafted by volunteers at home this year—are back to decorate the towering trees in the Museum's three-story atrium. Thousands of these unique treasures are available for purchase during the annual Holiday Critter Sale, December 2 to 6. New this year, a selection of some of the Brandywine's most popular Critter creations are also available for purchase online and can be shipped across the country.
Share a local tradition and enjoy some Holiday Magic!
To ensure the safety, security and quality of the visitor experience, the Brandywine has implemented a variety of new COVID-19 procedures, including face mask requirements, timed ticketing and capacity limits. Visitors must reserve timed tickets before visiting. Advance reservations are recommended. Route 1 in Chadds Ford. Admission: $18 for adults, $15 for seniors, $6 for students and children 6 and up; free for under 5 and members. Current hours Brandywine.org/hours; 610-388-2700.
Private Group Access
To help accommodate those not yet comfortable visiting during normal museum hours due to COVID-19, Private Group ticket packages are available for the holidays. Through January 10, 2021, you can reserve private before- or after-hours access to the Museum's three floors—including exclusive access to the Brandywine Railroad—for you, your family and friends. Light refreshments from the Millstone Café are included. More information on the website.
back to top