Books for Fall Reading
Recommendations, some with local connections and planned readings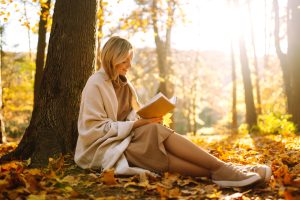 To me, fall always feels like the start of a new year. It's probably a vestige of many beginnings of school years, both mine and my children's. But it's more than that. It has to do with the leaves changing colors and their crunch underfoot, cooler weather and, of course, big new fall books.
And I am guessing most people in the book industry also feel the fourth quarter of the year is more a beginning than an end. Which brings me to a few books I'm looking forward to reading.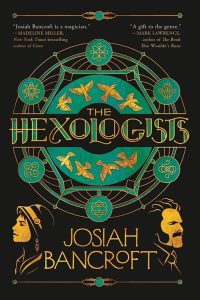 Two wonderful fantasy authors, who also happen to be local — Josiah Bancroft and Chuck Wendig — both have new books scheduled for this fall. Bancroft, of The Tower of Babel series, has the first book in a new series coming out, titled The Hexologists. Another wonderful local author, Madeline Miller, describes it as the first book in a wildly inventive and mesmerizing new fantasy series where magical mysteries abound and only one team can solve them. She says, "Bancroft is a magician," and we agree. His world-building and storytelling are unsurpassed. He'll launch The Hexologists at Main Point Books on September 27th, so come and hear him speak about his exciting new series.
If like your fantasy with a dose of horror, then Chuck Wendig should be one of your go-to authors. In his newest book, Black River Orchard, he introduces an apple just as evil as the original apple in the Garden of Eden. According to Jason Rekulak, author of Hidden Pictures, "Black River Orchard should come with a warning label: You'll never bite into another apple without remembering this dark, demented and genuinely frightening novel." Keep an eye on Wendig's calendar because he'll definitely be speaking locally.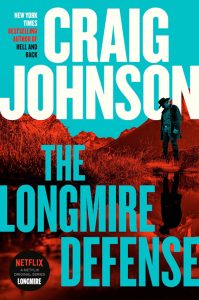 Longmire may be gone from our TV screens, but its creator, Craig Johnson, continues to write new books in the series. I love a mystery where you care about the characters and start to feel like they're members of your family. Sheriff Walter Longmire along with his deputy Vic, a true Philly girl, and Native American Henry Standing Bear are just those types of well-written characters.
I'm excited to see what they're up to in the newest book in the series, The Longmire Defense. Since Johnson has family in the area, he continues to make local bookstores part of his tour, and he'll be at Main Point Books on Monday, September 18th. He's an old-fashioned storyteller, and there aren't many better ways to spend an evening than listening to him tell tales.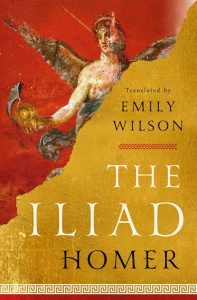 We're also very lucky to have so many great colleges and universities in the area, with many great writers teaching at these institutions. Emily Wilson, a professor of classical studies at the University of Pennsylvania, came out with a phenomenal translation of The Odyssey in 2017 that Vox said "offers not just a new version of the poem, but a new way of thinking about it in the context of gender and power relationships." She'll be providing The Iliad with the same type of thoughtful translation this fall.
Another Penn professor, Adam Grant is coming out with a new book, Hidden Potential: The Science of Achieving Greater Things, due out in October. His books transcend the self-help genre, providing clear, fact-based findings with actionable items and entertaining stories. Hidden Potential makes the case that progress depends less on how hard you work than how well you learn. This is a book people are going to read and immediately buy for a friend.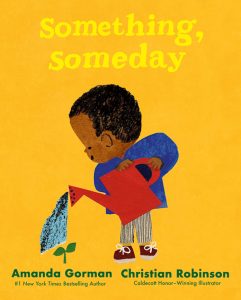 Books help us be better people, and this can be true for even the youngest readers. Some exciting new picture books do just that.
Something, Someday by presidential inaugural poet Amanda Gorman and Caldecott Medal-winning illustrator Christian Robinson shows that even large problems can be dealt with when you have a friend.
And sometimes you need to know what the problem is first. Raj Haldar (aka the Philadelphia rapper Lushlife) knows how to spin a rhyme and tell a story. In This Book is Banned, Haldar helps young readers understand why banning books is a problem.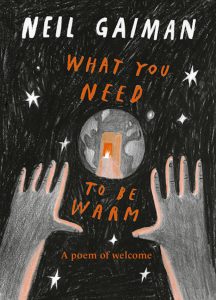 Completing the trifecta of picks, master storyteller Neil Gaiman has written a moving poem, inspired by the ongoing refugee crisis and the memories of his thousands of fans who responded to his question, "What do you need to be warm?" With illustrations from 13 beloved artists, What You Need to Be Warm evokes specific ways that we feel safe, welcome and warm in a sometimes-scary world.
That's all the space we have this month to highlight some of the great books coming out this fall. Visit your local independent bookstore and check out what's new, and share what great new fall book you're reading.
Cathy Fiebach is the owner of Main Point Books, an independent bookstore with a handpicked selection of books for every member of the family, located at 116 N. Wayne Ave., Wayne. Please check out their great events, book groups and children's activities at MainPointBooks.com or on Facebook, Instagram and Twitter.
back to top