August Food News in the Brandywine Valley
A few of our favorite things to share this month about local food and drink
Prime Steak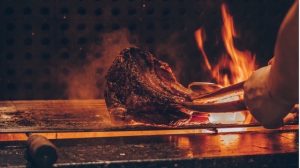 Great news for Top Chef fans. Season 5 fan-favorite Chef Fabio Viviani is coming to West Chester and bringing his new steak and seafood restaurant 9Prime with him! Moving into the grand former First National Bank building on High Street, 9Prime will serve up luxury in both their dishes and atmosphere for a premier steakhouse experience, opening this fall. 9 N. High St., West Chester. 9PrimeWestChester.com.
Boosted Bucha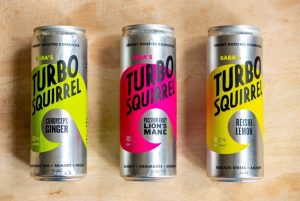 Trade in that morning coffee for some Baba's Turbo Squirrel energy-boosted kombucha. Inspired by her grandmother's recipes, Olga Sorsano founded the Phoenixville-based Baba's Bucha in 2015 and has now launched a natural energy drink. Turbo Squirrel provides the same caffeine hit as an average cup of coffee, plus increases energy, focus and endurance. With flavors like Reishi Lemon, Cordyceps Ginger and Passion Fruit Lion's Mane, each drink offers unique taste and perks. BabasBrew.com.
Trendy Tequila
Kudos to West Chester's Saloon 151 on the debut of their new venture, The Tequila Bar. Conveniently located next door (former Star of India space), The Tequila Bar offers a uniquely open and modern ambiance. Riding recent tequila and mezcal trends, the bar shares Saloon 151's food menu, but pivots from their whiskey-based drinks to agave-based cocktails like Mezcal Old Fashioneds and Tequila Coladas. Stop by and grab a glass! 151 W. Gay St., West Chester. Saloon151.com.
State Scoops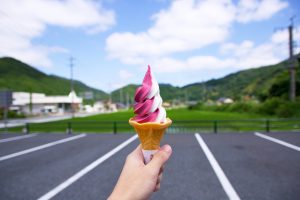 Pennsylvania's 6th annual Scooped: An Ice Cream Trail is back this summer with two Chester County creameries on the tasty trail. Baily's Dairy of Pocopson Meadow Farm in West Chester and Milky Way Farm in Chester Springs are among the 42 statewide spots on this year's list. Visit just six participating creameries before September 9 and win a stainless steel "Scooped" ice cream scooper! BailysDairy.Farm. MilkyWayFarm.com.
Brews on Tap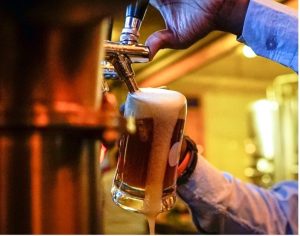 Thirsty? Beer coming right up! The creators of Hatfield's Imprint Beer Co., known for fruited sours and pastry stouts, plan to open Serum Kitchen & Taphouse in West Chester this fall. Can't wait that long? The Downtown Wilmington Brewfest is back at Chelsea Tavern on Saturday, August 12, noon to 7 p.m., offering over 100 beers from dozens of local breweries, plus live music, food trucks and friendly competitions. Tickets $12–$55. SerumKitchenAndTaphouse.com. BrewFestWilm.com.
back to top