April Food News in the Brandywine Valley
A few of our favorite things to share this month about local food and drink
Tastes of Spring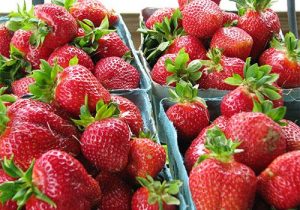 Spring has sprung—and so has fresh produce. Asparagus and strawberries are approaching peak season, so what better place to get your pick than a local farm? Try Malvern's Sugartown Strawberries for farm fresh asparagus and sweet strawberries—perfect for your Easter meal. Plus their Country Store features homemade cheeses, fruit jams and honey harvested from their very own beehives. Or check out local farmers markets listed in our Events section. 650 Sugartown Rd., Malvern. SugartownStrawberries.com.
Local Eats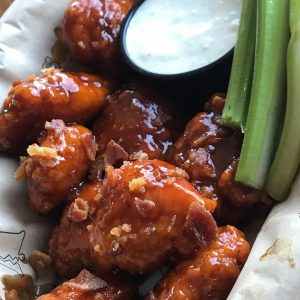 Looking for something new? We got you. MaGerk's opens a new location in Exton this month, featuring pub favorites like burgers, wings and their specialty MaGerk's mac-n-cheese. For Asian cuisine, head to Exton's Issho to enjoy sushi, sashimi and their signature rolls. Choose from 24 varieties, from crazy tuna to orange dragon. And blend your own wine at family-owned Vino Bambino Winery in Broomall and make a toast to yourself. MaGerksPub.com. IsshoExton.com. VinoBambino.us.
All Aboard!
Ride the rails to Bryn Mawr, where The Pullman Restaurant & Bar opens this spring, replacing Tango Restaurant at the Bryn Mawr train station. Inspired by 1940s railcar dining and décor, The Pullman will serve lunch, dinner and dessert using the freshest local ingredients. Plus they'll feature small plates and artisanal cocktails, craft beers and wine to enjoy alongside live music at their sleek and chic Pullman Main Bar and Piano Lounge. 39 Morris Ave., Bryn Mawr. ThePullmanRestaurant.com.
Easter Goodies

Easter: the perfect time to get your chocolate fix, and local chocolate shops know just how to satisfy. Newtown Square's Christopher Chocolates offers classic Easter sweets like chocolate bunnies, both hollow and solid—plus they'll even write your name on their chocolate Easter eggs—the perfect gift. And head to West Chester's newish Kilwins to dig into their assorted Easter baskets stuffed with chocolates galore, from bunny ears to cream-filled Easter eggs. Christopher-Chocolates.com. Kilwins.com.
Cheers to April!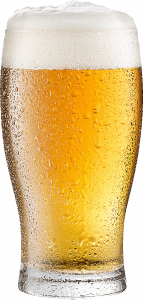 Did you know April 7 is National Beer Day? A great time to celebrate beer, derived from one of the world's oldest recorded recipes, dating back about 5000 years. Also on April 7—in 1933—President Franklin Roosevelt signed a law allowing the sale of beer, signaling the end of Prohibition. Mark the date at your local brewery, sharing a pint with close friends. Or if you're feeling adventurous, follow the Brandywine Valley Brew Scene's trail. BVBrewScene.com.
back to top