Wine Flavors of Fall
Is your palate ready for something new for the fall?
Well, we've made it to fall! Looking back on the year so far, it's clear we deserve a little something special to place on our table at our next special meal.
And watching the leaves change from bright green to deep red is a good reminder to think about how our wine buying should reflect the seasons, too. Your palate is likely telling you it's time to cozy up with a bottle of red to match the cooler temperatures and fall menus.
But before jumping straight into a heavy cabernet sauvignon or syrah, you may enjoy other options well matched to this transitional season.
The Go-To Red
Most wine fans will agree that pinot noir is the standard go-to wine for this time of year. And there are many reasons we keep going back for more. This versatile grape creates a very light red wine that can take a slight chill at summer's end as well as pair nicely with a holiday meal.
Pinot noir is also a great crowd pleaser for any event, big or small. It's a wine that can be found in many regions throughout the world, at any given price point. Although wine fans know that Oregon and Burgundy, France, produce the best pinots in the world, most should know there are other sources that deserve recognition.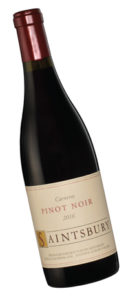 For example, try the 2016 Saintsbury Pinot Noir from the Carneros district of Napa Valley, California— a bargain at $19.99. This wine smells of rose petals, dark cherries and baking spices reflected on the palate with a long, smooth finish. Plus, Wine Enthusiast awarded it 91 points.

The second pinot noir recommendation goes by its German name of Assmannshäuser Spätburgunder by Fritz Allendorf. This wine originates from the Rheingau region of Germany and is priced at $21.99. The palate is very savory with notes of dried herbs and fruits and a slight earthy accent in the finish. If you want fall in a bottle, this is the wine for you!
Both this and the Saintsbury will pair equally well with a traditional Thanksgiving meal or with a good book in your backyard.
Discover GSM Blends
Grenache-based blends offer harvest-style spice and pair well with many fall dishes without going overboard. These wines can be appreciated on their own and offer more robust characteristics than traditional pinot noir. Most of these blends (often called a GSM blend for grenache, syrah and mourvèdre, three grapes from the Cote du Rhone region of France) come from southern France and Australia, although there are producers in Spain and the U.S. as well.

The first suggestion for a grenache-based blend is the 2016 Domaine Lafage Bastide Miraflors from Côtes du Roussillon. This wine is a bold blend of syrah and grenache with a lot to offer, such as ripe blackberry and dried earthy tones on the palate. It scored 94 points from Jeb Dunnuck and is well priced at $17.99.

Next is the 2016 Château Juvenal La Terre du Petit Homme Ventoux at $19.99. A true GSM blend, this wine has a rating of 93 points from Jeb Dunnuck. True fall notes can be found in this bottle, with tastes such as deep black fruit, baking spices and truffles.
Italian Options
For some contrast, let's head to Italy. The Piedmont region offers some of the best age-worthy and food-friendly wines in the world. Nebbiolo and barbera—great medium-bodied wines—can be enjoyed at summer's end and even into the holiday season. This is a good choice for anyone looking for a bigger red but who isn't yet ready for a hefty cabernet.

Try the 2015 Roberto Sarotto Barbaresco Riserva, which offers a delicate aroma of rose petals and violets with a taste of ripe plums, warm spices and dried cherries. This nebbiolo is elegant, yet holds a lot of character for a wine priced at $17.99*. Barbera is often referred to as the younger sibling of nebbiolo because it's very similar in flavor profile but is less well known.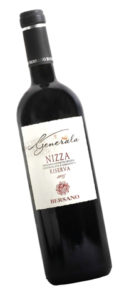 Another example from this region is the 2015 Bersano Generala Barbera Nizza Riserva at $14.99*. This is a very fruit-driven wine with a hint of vanilla accompanied by toasted herbs on the nose.
Both these Piedmont wines crave a hearty meal, such as dark meats, mushrooms, herbaceous cheeses and roasted veggies.
These are just a few of the many lighter red wine choices available. Now is a wonderful time to sample new wines as you search for your perfect fall wine. Just as there are many shades of falling leaves, there are many flavors of wines. Ask your local wine store for more suggestions.
* These prices are through the Chairman's Selection program at Fine Wine & Good Spirits stores.
Jessica Roberts has worked with Fine Wine & Good Spirits for six years, taking the position of Wine Specialist a year and a half ago. What began as a hobby soon blossomed into a satisfying career. Jessica works at the Premium Collection store in Phoenixville. Stop by for one of her tastings or just to ask a question. Learn more at FWGS.com.
back to top