The Spring Real Estate Market in the Brandywine Valley
What's in store for the 2022 spring real estate market?
Who?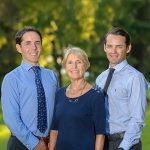 Who will be active in the spring real estate market is very difficult to predict, especially given the uncertainties caused by the pandemic and Omicron surge. The 2021 market was unprecedented, with properties selling in days, often with multiple offers and above asking price.
We think buyers who weren't successful in 2021 will be back in the spring market. Some took a break, planning to return when there's more inventory. Since interest rates are still attractive, buyers will continue to look to buy now.
In 2021, we saw many more people moving to Chester County from other states—especially New York, Florida and California—and we expect that trend to continue. Chester County is particularly attractive for these buyers as our quality of life is high, schools are excellent, and taxes are comparatively low.
Sellers who weren't ready in 2021 will be putting their homes for sale to take advantage of the strong spring market. And sellers looking for a change—more space inside and out, second offices—will be motivated. Also those wanting to move near family and to buy their own dream home will be enticed by the good market.
We expect Baby Boomers to downsize or leave their family home. Many Boomers have changed their plans because of the pandemic, and they may not actually be downsizing but buying a place to have room for their children and extended families, especially grandchildren. As these sellers sell their homes, they'll become even more buyers in 2022.
Stephen, Holly & Stewart Gross
Holly Gross Group
Berkshire Hathaway Fox & Roach Realtors
What?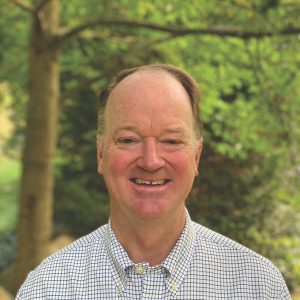 What will buyers be looking for in the spring market? Many of the same things that drove them last year.
At the top of most lists is a turnkey property—something in perfect shape, well-maintained, with up-grades and wish-list amenities. Buyers want to move into a finished property, without a long punch list of projects to deal with.
The time for fixer-uppers has passed, particularly with supply chain issues making even small home improvements into long-term projects. Construction help is too hard to find for a kitchen renovation, not to mention unpredictable delivery schedules for things like appliances.
What are hot interior features? Still open floorplans with good flow, particularly kitchens and family rooms. And, of course, home offices are important, given some working from home may well continue. As we get further into spring, buyers will start thinking again about outdoor spaces.
What sellers need to do follows from buyers' needs. Homes on the market must be in the best shape possible. It's worth putting the time and money into getting your home in pristine shape. Do the work now! It will pay off. Your realtor will help you prioritize which improvements to make to get the most bang for your sales price buck.
What lessons have we learned from the 2021 market? Get ready for a hot market again in 2022. Sellers, have your home in A1 shape on day 1. And buyers get ready for the competition. Know what you want, be prepared and act fast!
Rob Van Alen
Country Properties
Berkshire Hathaway Fox & Roach Realtors
Where?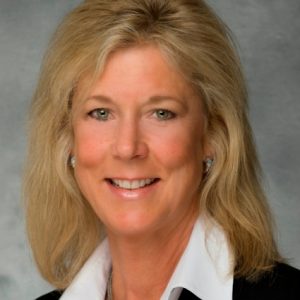 Where are buyers coming from? The Brandywine Valley is still a very hot location and dream destination for a new home.
That's likely to continue in 2022. It's even popular with people who already live here. I've been surprised how many people buying properties now who already live in the area. Sometimes they live in the region or in Chester County itself. I've even sold a property to someone who lived literally around the corner from their new home!
Plus this area is where many executive relocations happen. Local biotech and pharmaceutical companies often find homes here for families moving internationally. For example, a family from the U.K. recently bought a custom home on two acres in Glen Mills.
In terms of where the desirable areas are, I've seen lots of interest in southern Chester County—rolling hills, open spaces and horse country around Unionville is always popular. Chadds Ford, too, with its good schools.
Northern Delaware has been active as well. There's charming Centreville, plus the attractions for retirees looking for a place with favorable tax policy.
For a more rural feel, Chester Springs has also become a hot spot, especially for those looking for substantial parcels of land and open space yet close to shopping. That area is convenient to the Exton malls as well as dining and other attractions on the Main Line. Best of both worlds.
From my experience, the entire area continues to buzz with interest—from small towns like Oxford to the county seat of West Chester.
Karen Nader
Brandywine Fine Properties / Southeby's
When?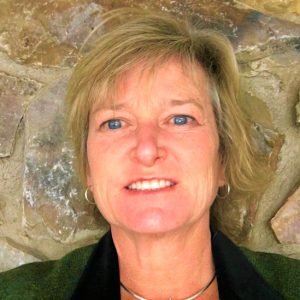 As for the timing of the market—the when questions—we saw a small slowdown around the holidays and because of rising Omicron infections. People were focused on things other than real estate then.
Yet some buyers didn't want to miss the perfect new home, so showings continued, with heightened health precautions and testing, of course.
The 2022 spring market won't be a typical market, which used to start after the Super Bowl, weather permitting. But with pent-up demand and low inventory, the spring market already started in January! Buyers are eager and some never stopped looking. Many still yearn for their dream house and hope by looking early they won't face multiple bids or bidding wars like in 2021.
When should sellers put their properties on the market? As early as possible! The warm fall weather let sellers to get exterior painting and other projects done to make their homes appealing to buyers. So there's no reason to wait before listing their properties.
I expect to see this spring market roaring on for many months, well beyond the usual season. That is unless, of course—with the usual Covid caveats—the pandemic continues to hit our area hard. Then people may stay home. Vaccinations, boosters, masks and other precautions have made people feel safer, but it's hard to predict when conditions will improve on the health front.
Finally, if interest rates begin moving up, that may dampen the market a bit. But just a bit.
Missy Schwartz
Berkshire Hathaway Fox & Roach Realtors
Why?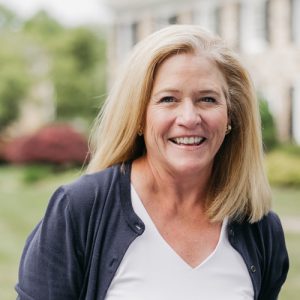 Why is the market still hot, but cooling? Despite the market's continued strength, many experts agree the peak activity in 2021 is not sustainable.market "frenzy" of 2021 has passed. The market is strong, but moderating Expect cooling as we approach a normalization— with rising interest rates, fewer bidding wars, fewer buyers waiving contingencies. We expect a strong market in 2022, with more moderate growth. The market is strong and robust, just less "frenzied."
Strong demand is expected to continue, especially in our area, driven by factors such as still-low inventory, continued historic low interest rates, more Millennials reaching prime home-buying age (about 71 million!), continued remote work driving workers to the suburbs, and a strong economy.
Those waiting for the real estate bubble to burst may miss a great opportunity, since conditions differ from the 2008-09 market bubble that was characterized by an over-supply of inventory and different economic conditions.
Why is this a good time to buy? The simple answer: housing affordability. Although housing prices are up, so is household income, while interest rates remain at historic lows. The result: average monthly mortgage payments are a lower percentage of today's median monthly income than in 2006 and back in the 1980s and '90s.
You may be wondering why we're seeing so many tear-downs in established neighborhoods. About a quarter of new single-family homes were build in established neighborhoods in 2020 and this trend is happening here. There's a significant shortage of building lots in our area, so expect to see more new homes built in old neighborhoods as construction ramps up in 2022—around 39% of new single-family construction will be infills or teardowns! Who knew?
Sue Fitzgerald
The Fitzgerald-Loose Fine Homes Team
Compass RE
How much?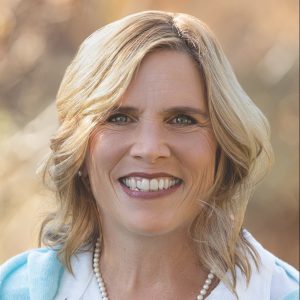 How much activity will there be in the spring market—buyers, sellers? I wish I had a crystal ball! Based on 2021, though, there's reason to expect the spring market to be strong, and maybe even a bit stronger with some new inventory.
How much of the market will be made first-time time buyer and sellers new to the market? I'm working with first-time home buyers, and I'm sure there are others ready to jump in now—maybe some FOMO (fear of missing out). Similarly, I'd expect some new sellers in the market, now mentally prepared to move and who spent time getting their property ready to sell.
How much are sellers generally asking for their properties, compared with comparable prices? The market remains highly competitive, with the greed factor out there, so some properties are definitely overpriced. But buyers are getting tired of seeing inflated prices, and overpriced properties often take longer to sell.
That said, depending on location, some high priced properties get sold immediately, overpriced or not. The market is about at its peak, so prices shouldn't be getting much higher—I hope, for the buyers' sake.
As for how much buyers should be willing to bargain to find their ideal property—I worry about buyers willing to forgo inspections or pay too high a price. Instead I advise finding other things that protect buyers but appeal to a seller—a quick or long settlement or home warranty for example. But for that dream home…
Margot Mohr Teetor
RE/MAX Preferred
back to top