The Pluses & Perils of Pickleball
Pickleball is all the rage. Each day, more people across all age groups are heading to pickleball courts. With over 4.8 million participants nationwide in 2022 and 39.3% growth over the last two years, pickleball has become the fastest-growing sport in America, according to the Sports & Fitness Industry Association (SFIA).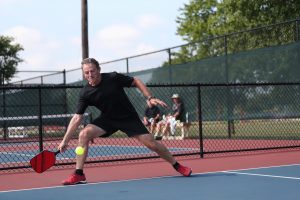 For those who don't remember the details of the July County Lines article, "Hooked on Pickleball," here's a brief origin story of the sport. The sport had an accidental start in the summer of 1965 on Bainbridge Island, Washington, when Joel Pritchard and two friends returned from golf only to find their families sitting around bored. Unsuccessful at attempts to set up a badminton game, Pritchard challenged the kids to improvise and come up with their own game. They lowered the badminton net and began experimenting with different types of balls and rackets.
And just like that, a new sport was born! Pickleball is now played with a paddle and large plastic Wiffle ball on a badminton-sized court with a slightly modified tennis net. It combines elements of tennis, badminton and ping-pong and can be played as doubles or singles. It's fast moving, fun and beyond what the Pritchard family could ever have imagined!
Growing Popularity
So, why has pickleball suddenly become so popular? After a period of slow growth since its 1965 invention, the game suddenly exploded in recent years.
Racket sports in general have become somewhat more popular, but tennis can be challenging and frustrating for a beginner. Pickleball, though, has a much shorter learning curve and almost anyone can be playing and enjoying the game on day one.
Initially, mostly seniors and mature athletes played, but younger and younger fans have taken a bite of the pickle. According to the SFIA, growth from 2020 to 2021 was fastest among players under 24 (21%). And both men and women are taking it up in droves.
Pickleball has been shown to be a wonderful workout. Recent studies have placed pickleball in the moderate intensity-level exercise category, confirming numerous fitness-related health benefits. Playing pickleball will also improve balance and hand-eye coordination. It's also extremely social, another important factor in healthy aging and improved longevity.
The pandemic helped fuel the growth of this relatively new sport. Unlike many team sports and gym workouts, racket sports allowed for social distancing and were considered safe not only outdoors but indoors as well.
Pluses and Perils
As with all sports, there are pluses and minuses in terms of your health. Pickleball clearly has activated a large segment of the population, which is wonderful. This increased activity will lead to improved health and longevity.
Racket sports (especially tennis) have been shown by two recent, large scientific studies to be the best overall activity and sport in terms of improved longevity. The reasons are many — improved fitness, strength, agility and even fall prevention. Plus the social element, which has been shown to be a critical part of healthy aging.
The downside of pickleball mania is a significant increase in injuries. In my orthopedic office, I'm seeing more and more pickleball players every week. My specialty is knee disorders, but there are a wide range of injuries that can occur. And many are preventable.
Common orthopedic injuries for pickleball include strains and sprains (especially ankles), contusions, knee injuries (including meniscus and ACL tears), shoulder tendinitis and rotator cuff problems, elbow tendinitis, muscle pulls (especially calves) and even fractures from falls. Wrist fractures are far more common in females, most likely related to weakened bones from osteopenia and osteoporosis, more prevalent in adult women. Even serious eye injuries can occur.
Certainly, the benefits of pickleball far outweigh the risks, which can easily be mitigated with simple preventative measures. Here are my recommendations for staying out of the sports medicine office and on the pickleball courts:
Warm up and stretch. Even before you step onto the court, warm up for a few minutes to break a sweat. Try jumping jacks or run in place. This warmup greatly reduces the risk of muscle or tendon injuries. Next, do both passive and active stretching of key muscle groups,  including shoulder, forearm/elbow, lower back, hamstrings and calves. Stretching is especially important for older athletes or anyone who's had prior injuries. On the court, do some light hitting for a few minutes before starting the game.
Maintain overall fitness. Your general fitness protects against injuries and improves your athletic performance. Never rely exclusively on your sport for overall fitness. Your weekly workouts should include equal amounts of cardiovascular/aerobic training, strength training (including core) and stretching/flexibility. Balance exercises, such as yoga tree pose or yoga sessions, help with agility and preventing falls.

Wear appropriate footwear to prevent falls.

Wear proper footwear. Wear sneakers specific for each racket sport. Running shoes are not appropriate because they don't have enough side-to-side stability. You'll risk ankle sprains or falls. Go to a local tennis shop for proper footwear and sizing. Also, unlike tennis, pickleball can be played if it's raining lightly or if the court is wet — this is something I don't recommend because of the risk of slipping and falls. And because pickleball may be played on paddle tennis courts, which have a gritty surface, it's much easier to twist your knee.

Consider protective eyewear to avoid serious injury.

Use protective eyewear. Invest in protective goggles. Rallies and volleys in pickleball can be close up and fast. Although serious eye injuries are more common in tennis than in pickleball, they can occur and can be catastrophic. This is especially true for beginners or those who haven't yet developed great hand-eye coordination. I strongly recommend protective eyewear.

Get checked. For anyone with medical conditions, check with your primary care physician to be cleared medically to participate in any new sport or fitness activity. This will significantly lower your risk of medical issues that send you to the emergency room.
Pickleball is here to stay. There are now professional leagues and tournaments, and even LeBron James recently invested in a new Major League Pickleball team. I've seen my patients who sustained pickleball injuries be very eager to get back to the new sport they love. And that's all a very good thing.
If you're looking for a new fun activity with plenty of health benefits and social interaction, give pickleball a try! Learn more at USAPickleball.org.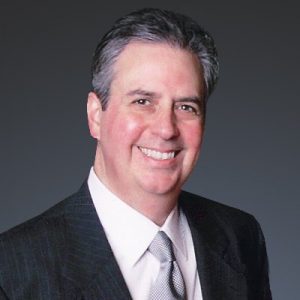 Nicholas DiNubile, M.D. is an orthopedic surgeon with Premier Orthopedics, specializing in sports medicine and knee disorders. He's written the best-selling FrameWork series of health and wellness books, served on the President's Council on Physical Fitness and Sports, and has advised two U.S. Presidents in matters of health policy. He's also an avid tennis player and is certified by the U.S Professional Tennis Association (USPTA). His office is in Havertown. More at DrNick.com.
back to top
Our Favorite Resources
Lower Bucks Hospital
Roxborough Memorial Hospital
Surburban Community Hospital