Summer Sippers
Summer is coming! The weather's warm, the days are long, and it's a perfect time to break out the whites.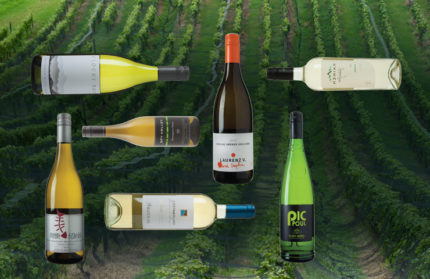 When you're looking for a quality, reasonably priced choice, you can't go wrong with a New Zealand sauvignon blanc—or savvy, as it's often called there. Best drunk young, these wines—known for their high acidity and citrus, tropical fruit and herbal flavors—are among the most vibrant and intensely flavored versions of sauvignon blanc found in the world.
Originating in the Bordeaux region of France, these grapes are also widely grown in Chile, South Africa, Australia and California (where they're sometimes sold as fume blanc). And, final background note: when crossed with cabernet franc, they created the big, bold red—cabernet sauvignon.
Personally, I think the immense popularity of the New Zealand style of sauvignon blanc is due to its straightforward, more attention-grabbing flavors than those shown by the other two popular varietals, chardonnay and pinot grigio. And, the high acidity levels that lend the wine its trademark zestiness also make it a refreshing and pleasurable sipping experience that lingers in the mouth and the memory. It's so food-friendly, it's even a good choice with sushi.
Some of the best of the best are from Marlborough, on the northwest coast of the Southern Island, with the perfect synergy of climate and soil to create wines that are crisp, elegant and fresh. And if you like those, I've got a few more taste treats to try.
First Stop, Marlborough
You may want to start your sampling with Cloudy Bay Sauvignon Blanc Marlborough 2014 (93 points and #21 of Top 100 for 2015 Wine Spectator, $26.99), one of the definitive examples of bright, elegant and generous New Zealand sauvignon blancs. With aromas of lime and grapefruit and flavors of citrus, stone, lemongrass, ginger and honeysuckle, this wine sings with fresh acidity and complexity. Try it with Thai-style chicken salad, grilled asparagus and lamb with salsa verde.
White peach, celery, melon, mango and zesty citrus aromas announce Spy Valley Sauvignon Blanc Marlborough 2014 (89 points Wine Spectator, $17.99) in the glass. On the palate, tropical fruit and melon flavors accompany a silky texture and a crisp, herbal finish. It's even better when accompanied with goat cheese, salmon with dill, or green curry dishes.
For pleasure on a budget, Mount Fishtail Sauvignon Blanc Marlborough 2014 ($12.99) bursts with vibrant grapefruit, lime, green apple and fresh-cut grass flavors and aromas. Kick up your feet and sip this wine by itself or accompanied by Caprese salads, mango, papaya and dishes accented with fresh herbs and citrus.
Branching Out
Even if you love the zesty flavors of New Zealand sauvignon blancs, there may come a time when you feel ready to branch out and try something new. But it can be tricky to pick a new varietal of wine if you haven't tried it. Tasting notes help, but it can still be hard to imagine the taste of the untested wine.
Well, I'm here to save you some uncertainty by suggesting a few delicious selections with similar characteristics to a great sauvignon blanc! Here are five styles from around the world that delight the palate with the same verve as a young sauvignon blanc.
Verdejo. Verdejo (ver-DAY-ho), a grape variety from Rueda in Spain is bursting with citrus and herbaceous notes, and is the Spanish equivalent of sauvignon blanc. Sip Bodegas Naia Rueda Verdejo 2014 ($14.99), a wine with the distinctive character of limes, kiwi, grass and nuts with a long, dry finish. This wine shines with green freshness and goes well with vinaigrettes, nuts, olives and seafood paella.
Grüner Veltliner. Found most commonly in Austria, Grüner Veltliner (GREW-ner VELT-lee-ner)—or Gru-Ve (groovy) as it's been cutely nicknamed—displays green apple, lime, mineral and white pepper notes, with stunning acidity. Try Laurenz V and Sophie Singing Grüner Veltliner Niederösterreich 2013 (89 points Wine Enthusiast, $17.99) with clean citrus and pear aromas, a juicy palate, and typical peppery spiciness. It's a great match with grilled artichokes, veal and clams.
Picpoul de Pinet. Meaning lip stinger, Picpoul de Pinet (peek-pool) is a crisp white known for its tangy quality and good value. This wine is most commonly seen from Pinet, on the Mediterranean coast of Southern France, but it's also one of Châteauneuf-du-Pape's 13 allowed grapes. Pick up a bottle of Domaine Font Mars Picpoul de Pinet 2014 ($12.99) a light, electric wine with flavors of grapefruit, lime, green apple and apricot. You'll love it with salmon, swordfish and oysters.
Vermentino. Planted mainly on the Mediterranean island of Sardinia, Vermentino (ver-men-TEEN-oh) is a high-acid wine with lovely citrus aromas that serves as a great sauvignon blanc substitute. Both food-friendly and crowd-pleasing, Argiolas Costamolino Vermentino 2014 (89 points Vinous, $14.99) shows soft aromas of citrus, stone fruits and honey, with zippy acidity and flavors of pineapple, papaya, flint and moss. Pair with pasta primavera and shrimp cocktail.
Torrontés. With notes of roses, jasmine, honeysuckle and tropical fruits, Torrontés (tor-ron-TESS) is a very aromatic and floral varietal native to Argentina. Kaiken Terroir Series Torrontés Salta 2014 (91 points James Suckling, $16.99) jumps out of the glass with intense aromas of roses, peaches, rosemary, orange peel and minerals. This well-balanced, lively wine with a lingering finish is the perfect front-porch sipper! It also pairs perfectly with summer squash and Thai and Indian dishes.
Whether you stick with the delicious, tried-and-true New Zealand sauvignon blancs or experiment with another of these satisfying sippers, I hope you find time this summer to kick back, open a bottle and enjoy!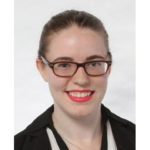 Kayleigh Thompson has worked in the wine industry for over six years and has earned the Certified Specialist of Wine certification from the Society of Wine Educators. She currently works as a Wine Specialist at the Fine Wine & Good Spirits Premium Collection store in King of Prussia. Learn more at FineWineAndGoodSpirits.com. 
back to top