Spread Cheer Locally This Year!
Avoid the mall madness for a good cause during the holiday season ... and all year long.
Yes, it's the most wonderful time of the year again—but also the busiest. Add to your regular To-Do list a growing number of pressing questions: "Who's hosting Thanksgiving dinner? … And Christmas?" plus "When do we get our tree?" and, of course, the big one, "What are we getting Mom this year?" It's enough to make you grumble "bah humbug" under your breath.
So, let's add some sanity to the situation. This year, rather than reflexively searching online for "best gifts for mom" or braving the crowds and parking at the mall, consider a saner and more sustainable option—shop locally and shop small.
This simple reorientation significantly increases your odds of having a pleasant shopping experience as you find that unique gift for Mom and everyone on your list. Plus it gives your community more bang for your buck spent.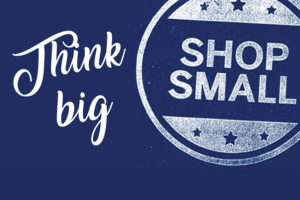 For example, did you know that $68 of your $100 spent at a local brick-and-mortar store go directly back into that town's local economy? That's a lot better than the $43 return on a $100 purchase at a big box retailer. And so much better than the "death by Jeff" impact on community businesses from online shopping. Factor in lower fossil fuel use for delivery and less wasted packing material and enjoy your bonus gift to the planet.
You've likely heard the general message of shopping locally before, since most of the downtown business districts in our area promote that idea to build community and strengthen the local economy. In fact Downtown West Chester has designated the entire post-Thanksgiving weekend to celebrating small businesses. Join the three-day event, November 29 to December 1, at more than 100 independently owned businesses that contribute to the distinctive character of the Borough. The downtown will be bursting with special events, sales and even free parking. Details at DowntownWestChester.com.
Perhaps the most surprising small business booster is American Express, which started the Small Business Saturday initiative in 2010. AmEx designated the Saturday after Thanksgiving as a day to encourage people to Shop Small and drive more holiday shopping to small, independently owned businesses—and maybe pull out that credit card. You've likely seen the Shop Small blue circle logo. It's on display year round as a reminder that small businesses deserve your support beyond the holidays.
In Media plans to celebrate Small Business Saturday this year include more than just great shopping. There's live music from 1 to 3 p.m. at the Plum Street Mall and Carriage Rides down State Street from 6 to 9 p.m. As America's First Fair Trade Town (encouraging shopping in independently owned brick-and-mortar stores that ethically source their merchandise), Media has a double mission for sustainable shopping.
Kennett Square and Phoenixville also have collections of unique boutiques and independently owned eateries (and drinkeries, especially in Phoenixville) lining their walkable downtown streets to inspire you to shop local, eat local and go local for the holidays and beyond.
And shopping small and local means stopping in independently owned restaurants for a relaxing lunch or a well-earned glass of wine at the end of the day.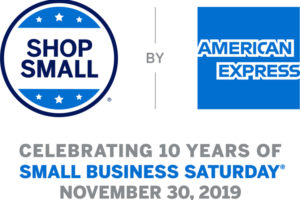 So, here's the scoop: local shop owners want you to enjoy shopping in their store—their livelihoods depend on it. Unlike many big box retailers, independently owned businesses make a point of offering personalized service, extra customer care and inventory tailored to the community. Minimum wage employees are simply not as invested in your shopping experience as the store owner who chose or created the gift you're about to buy.
Plus there's the in-real-life experience of seeing the stones in a necklace sparkle in the light at Alexis Kletjian's shop in Kennett, touching the soft fabric of a hand-made throw at The 5 Senses in West Chester, and trying on jeans to test the fit at Refinery Company in Phoenixville—if you just happen to do a little self-shopping. All those satisfying experiences are missing with online shopping as you later discover the stones were paste, the throw was scratchy and the jeans, well, adjectives fail.
Studies show that the experience of shopping locally leaves customers with a higher satisfaction level than shopping at other retailers. With our town main streets filled with holiday cheer, friendly service and excellent food and drink options to enjoy along the way, shopping locally is the obvious choice.
In fact, you might even ask yourself, "why didn't I do this last year?" And we hope you'll commit to shopping small every year.
Get Your Passport for Centreville, DE!
Here's a fun twist on shopping locally this year. Head to the charming village of Centreville for their Winter Stroll on Small Business Saturday, November 30, as they get in the holiday spirit.
And be sure to have your Centreville Passport at the ready. Get your passport stamped at six of over a dozen participating independently owned shops between 11 a.m. and 5 p.m. to have your name entered in a gift card raffle. You'll get to choose the shop where you spend your $200 winnings. Participating shops include Wild Thyme, the Beehive, Found Antiques & Décor, Adorn Goods and many more.
If you go: keep an eye out for Santa and Christmas carolers as they stroll the streets and the ceremonial tree lighting at 4 p.m.!
back to top