Saddle Up for the Fall Equestrian Season
Enjoy all kinds of equestrian action and family fun all month long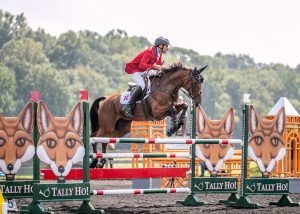 Horse lovers and equine fans rejoice — the fall equestrian season is back! Celebrate this beloved Brandywine Valley tradition with horse shows and polo matches filled with action and family fun.
Gather the whole family for horses and fun at Ludwig's Corner Horse Show and Country Fair, celebrate the Devon way at the Fall Classic, witness world-class eventing at Plantation Field International, catch a match at the Brandywine Polo Club, then end the season at the area's newest equestrian event, the Maryland 5 Star at Fair Hill.
If that weren't enough, read about Dressage at Devon, a top international competition — but that's in another article in this issue.
We've got all the details on this year's fall equestrian season, so saddle up for this equestrian extravaganza!
Ludwig's Corner Horse Show and Country Fair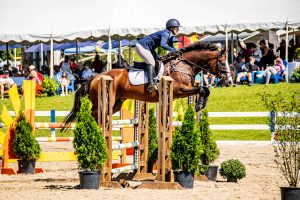 A Labor Day weekend tradition for 79 years, Ludwig's Corner Horse Show and Country Fair returns September 3 to 5. The preserved 33-acre show grounds transform into one of Chester County's most anticipated equestrian and family events.
Beginning at 8 a.m. and lasting until dusk each day, the show hosts local riders from across the Brandywine and Delaware Valleys in three active rings of competitive hunter, jumper and equitation classes.
Saturday and Sunday's show schedules consist of hunter and equitation classes (judged on the horse and rider's way of moving, performance and jumping style over natural fences). Other highlights include the Carriage Exhibition and Pleasure Drive, Lead Line classes for tiny equestrians, and Sunday's Hunter Derby and Pony Hunter Derby, both for cash prizes.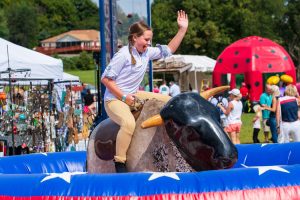 The Country Fair offers fun for the whole family. Kids will love the midway rides, including inflatables, bungee jumping, a mechanical bull, 25-foot rock wall and, of course, pony rides. Everyone will enjoy the Vendor Marketplace's boutique shops and local artisans. And adults can visit the new and improved Beer Garden, featuring beer from Locust Lane Brewery, wine, soft drinks and local food vendors, all set under a large, shaded tent overlooking the main competition ring.
Local organizations are getting in on the fun, too. Dog lovers can visit the Phoenix Animal Rescue's adoption meet-and-greet, then see dog agility demonstrations by the Dog Training Center of Chester County. And make sure to watch the Pet Costume Parade! Other attractions include live alpacas and hand-spinning and felting demonstrations by Silkies Farm, mounted archery demonstrations by United Liberty Horse Archers and honeybee demonstrations by Hat Trick Honey.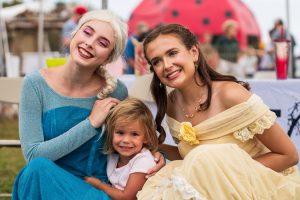 Making a royal comeback is the Saturday Princess Party presented by SALT Performing Arts, and there's a new Encanto Sing-Along on Monday. The princesses from SALT ensure a magical time with song, dance, autographs, photo-ops and more for those dressed up in their fanciest royal attire.
On Monday there's more equestrian action, including hunter classes and fast-paced show jumping, plus the Labor Day Antique Car show, sponsored by the Historic Car Club of Pennsylvania. The horse show culminates with their signature $10,000 Mini-Prix.
IF YOU GO:
Sept. 3–5, 8 a.m. $10/carload. 1325 Pottstown Pk., Glenmoore. LudwigsHorseShow.com.
Devon Fall Classic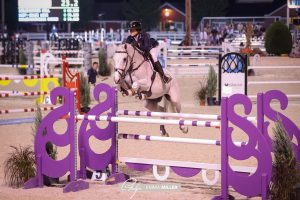 Look for the Devon Fall Classic's show-jumping action at the historic Dixon Oval from September 14 to 18. Festivities kick off at 4 p.m. Wednesday, when the show grounds open for live entertainment, with the competition running from Thursday through Sunday.
Wednesday is Community Night with free parking and admission. Bring the family to ride the Ferris wheel, shop at specialty vendors, and enjoy great food and entertainment from 4 to 9 p.m.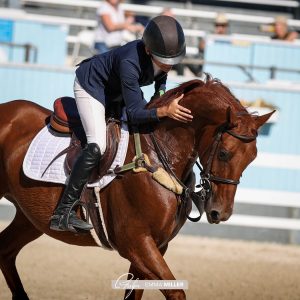 Equestrian competition begins Thursday morning with an exciting all-jumper program. Watch young and adult riders of different skill levels soar over obstacles while competing for the fastest time. Highlights include the Welcome Stake on Thursday night, Speed Stake Friday night and the highly anticipated Devon Fall Classic Grand Prix on Saturday night, when riders compete for a $25,000 prize.
There's plenty of fun away from the Dixon Oval, too, with a full carnival midway featuring family-friendly rides and nightly entertainment. At the Vendor's Village, you can browse pop-up boutiques, jewelers, artisan stalls and art galleries.
Keep your energy up with tasty treats at the Country Fair from Bassett's Ice Cream, Carlino's Market, Devon's JT Wilder BBQ and the ever-popular Devon Tea Cart. Head over to Clydesdale's Corner for nightly musical acts, a beer garden with favorites from Levante Brewing and tasty snacks from the Philly Hots food truck.
The Fall Classic wraps up on Sunday in true Devon fashion, with a plant sale after the last class of the show — a perfect souvenir from a weekend of fun!
IF YOU GO:
Sept. 14–18, $3–$10. 23 Dorset Rd., Devon. DevonHorseShow.com.
Plantation Field International Horse Trials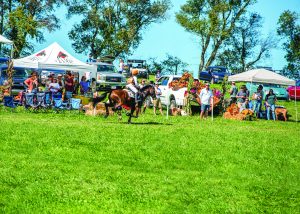 Experience the grace, excitement and thrills of equestrian eventing at the Plantation Field International Horse Trials, September 14 to 18.
Watch some of the best riders in North America compete in an equestrian triathlon. Seasoned Olympians and the next generation of rising stars compete in the three disciplines of dressage, cross country and stadium jumping.
Spend the weekend tailgating on Plantation Field's 350 acres, surrounded by Chester County's rolling hills. Look out over the cross-country course and raise a glass while horses and riders leap over, across and through astonishing obstacles. And remember to enter the newly-revived tailgate competition — this year's theme is Top Gun!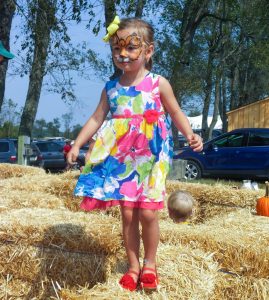 Take a break from the competition and head to the Country Fair for more family fun. Kids can enjoy pony rides, face painting and the Cheshire Pony Club petting zoo, while parents check out the new beer and wine garden or the cigar lounge. Musicians perform live every night, and the Amazing Spaghetti returns for a magic and puppet show for the kids … and kids at heart! On Saturday and Sunday, brave souls can take the (mechanical) bull by the horns for a ride.
Before you go, stop by the Vendor Village for a shopping spree. Stock up on country clothing, jewelry, antiques, artwork, equestrian gear and more.
IF YOU GO:
Sept. 14–18. Thurs. and Fri., free; Sat. and Sun., $25/car ($30 on the day). 347 Green Valley Rd., Unionville. PlantationField.com.
Brandywine Polo Club
Looking for a different kind of equestrian fun? See the Brandywine Polo Club in action before their summer season ends September 25.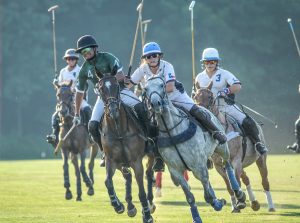 Located on 122 gorgeous acres in the Brandywine Valley, Toughkenamon's polo club is the largest US Polo Association club on the Eastern Circuit. The passion of polo meets the spirit of the local community at this Chester County tradition of over 70 years. Bring family, friends and a picnic to tailgate on the grounds and watch the sport of kings.
Friday twilight polo and Sunday afternoon matches are held weekly through September 25.
IF YOU GO:
Through Sept. 25, $15–$20. 232 Polo Rd., Toughkenamon. BrandywinePolo.com.
Maryland 5 Star at Fair Hill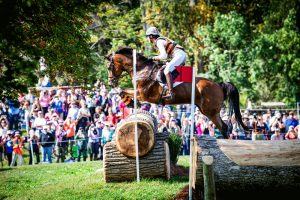 Wrap up your fall equestrian season with the second annual Maryland 5 Star at Fair Hill, October 13 to 16.
This event is one of only two 5 Star equestrian events in the United States and just the seventh worldwide. The prestigious 5 Star designation is the pinnacle of eventing, best described as an equestrian triathlon, where elite riders and their horses compete in dressage, cross country and show jumping, like the competition at Plantation Field. Eventing is one of the few sports where men and women compete alongside each other as equals, including at the Olympic level.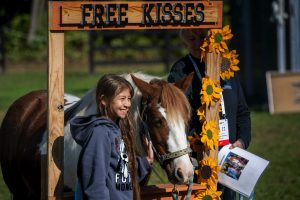 Experience four days of world-class competition at the highest level, with $325,000 in prize money. The venue features a cross-country course designed by Olympic silver medalist Ian Stark and state-of-the-art dressage and show jumping arenas within the historic turf track's infield.
Between events, check out the retail vendors — including on the new Main Street Row and Chalet Way — food and beverage offerings, and special events. On Saturday, the Beer, Wine and Spirits Showcase features tastings from local craft beer, wine and spirits producers from across Maryland and Delaware.
On Sunday, the Maryland Department of Agriculture hosts the Fresh Food Fest, a farmers market featuring seasonal fruits, vegetables, dairy products, meats, seafood and more. Spend your morning sampling fresh products from Maryland's finest farmers, growers and makers — then head back to the arena for more equestrian action!
IF YOU GO:
Oct. 13–16, $15–$81, under 10 free. 4600 Telegraph Rd., Elkton, MD. Maryland5Star.us.
back to top