Make Your Virtual Health Visit a Success
Telemedicine has been around for years. Now you may get to use it.
How Do Virtual Health Visits Work?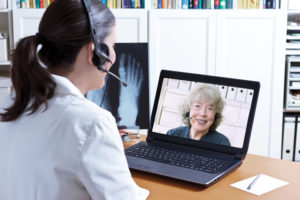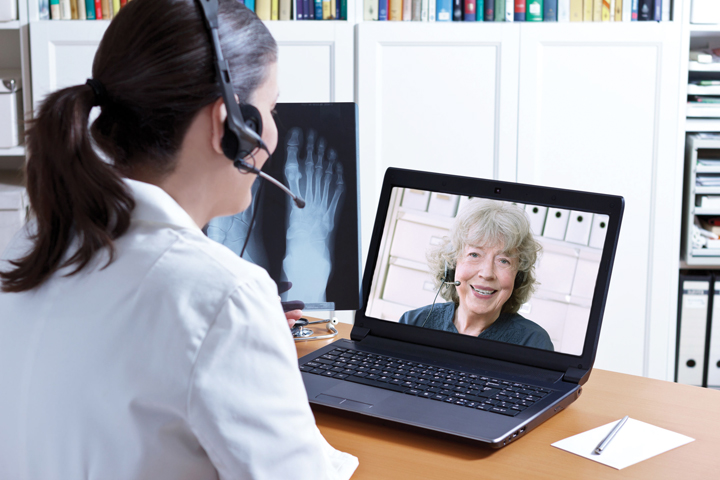 In response to the COVID-19 pandemic, many primary and specialty health care practices are offering expanded "virtual" access to their providers through telemedicine services.
Telemedicine visits use audio-only or video conferencing applications such as Apple FaceTime, Microsoft Skype or Zoom to connect patients with their care providers online. Most providers and insurers prefer conducting these visits with video, to make this as much like an in-person office visit as possible.
These virtual appointments are typically scheduled directly through the clinicians' offices or via a scheduling service offered by the health system.
How do you Prepare for Your Virtual Visit?
During virtual health visits, health care providers want to spend as much time as possible addressing their patient's concerns and providing them with the care they need. To do this, it's helpful for you to prepare for your virtual appointment. This means making sure you have access to your most current medical information, are familiar with the technology you'll be using, and come prepared with a list of questions you have for your provider.
Here are a few simple steps to take to prepare for your virtual health visit:
1. Familiarize Yourself with the Technology
This is the first time most patients have used a video conferencing app for a health care appointment. If it's your first time or the first time you're using the video app used by your provider, contact the care provider's office ahead of time. Ask for a tip sheet or recommendation for a webpage that includes instructions on how to use the platform.
If necessary, download or install the video conferencing platform you'll be using before the day of your appointment (Zoom, Skype, etc.). Taking these steps before the day of your visit will likely help reduce the stress of using the video app for the first time.
2. Make Sure Your Connection is Stable
Whether you're using your smartphone, tablet, laptop or desktop computer, you'll want to make sure it's fully charged and capable of hosting a video call.
While most smartphones, tablets and laptops have a video camera, not all desktop computers do. Check to make sure your device is connected to a camera that works with the video app you'll use. If possible, choose a location with a strong internet connection and a steady Wi-Fi signal.
Do a practice video call to make sure everything works well. Make sure your device is well-charged before the visit. Try to be ready 10 minutes ahead of your virtual visit appointment time.
3. Gather Your Health Information and Have It On Hand
Like most in-person appointments, virtual health visits will likely include your care provider asking questions about your current medications, allergies to medications, medical history and concerns. Having this information on hand to start your visit will save time, ensure the provider's advice is the most appropriate for your situation and help ensure your questions and concerns are fully addressed before the end of the visit.
4. Prepare to Talk About Your Concerns
Your virtual visit is an opportunity for you to talk openly with your provider about your concerns and questions. Prepare a list of questions, and be able to specifically describe or demonstrate symptoms you're having.
Pick a comfortable location with good lighting. Close windows and doors to ensure the room is private and quiet.
If you share a living space with roommates or family members who you don't want to overhear any medical information, ask that they give you privacy during your virtual visit. Wear headphones so only you can hear what your provider is saying.
You can learn more about telemedicine capabilities from your health care provider and read about how doctors are keeping patients safe as they return to area hospitals, health centers and physician offices.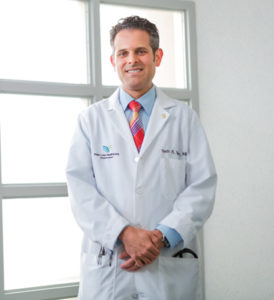 Dr. Rubin specializes in family medicine and is the Medical Director for Primary Care, Main Line HealthCare and Associate Medical Director of Main Line Health Physician Partners, a clinically integrated network of primary and specialty care providers serving patients in the area. His expertise is in quality improvement, healthcare value, clinical workflows and communication about health care.
back to top