Local Real Estate in the Time of COVID-19
SLAMMED, FLAT-OUT, IN OVERDRIVE—LOCAL REALTORS ARE FINDING THE CHESTER COUNTY MARKET IS BOOMING. WHAT'S GOING ON?
There was a time when your home was your haven, your castle, your refuge. And buying a new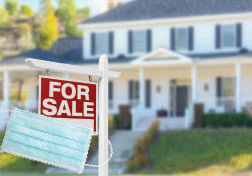 home was an exciting next life step, filled with hopes and dreams as you planned for a family or upsized your nest.
But now, your home may also have to be your office, gym, movie theater, bar, kids' classroom and more. And if you're spending most of your time in your home, surrounded for longer hours by your entire family, you want to love the place where you live.
So, what's the real estate market like during the time of COVID? We talked with some local realtors to learn more.
What's Happened?
Moving from total shutdown in mid-March, when Governor Wolf declared real estate a non-essential business, to what Holly Gross of the Holly Gross Group described as "opening the floodgates around June 1," local realtors have experienced the whiplash of a dramatic narrow-U-shaped curve of activity.
And there were other complications. "Realtors were deemed essential in the early months in other states, but weren't permitted to cross state lines," says Margot Teetor of ReMax Preferred.
Existing home sales countrywide fell 26.6% in May 2020 from the prior May, but later rose over 20% in June over May. At the same time, median housing prices rose in every region of the country, according to the National Association of Realtors.
Zillow economist Jeff Tucker said, "The Philadelphia market is quite hot now." Yes, our area is even more attractive now than before the pandemic, confirming choices made by those of us who live here. The move away from cities, in search of larger homes and more accessible outdoor space, has made Chester County an even more desirable location for a new home.
Add to the buying frenzy, historic low mortgage interest rates. "Rates fell below 3% on 30-year mortgages for the first time ever, with jumbo rates approaching 3%," says Stephen Gross of the Holly Gross Group, confirming the strong local market. Mark July 16, 2020 as the date for breaking the 3% mark.
These conditions are spurring many to enter the real estate market for the first time. Older millennials (a significant group) wanting to own, city dwellers looking to the 'burbs, others ready to trade up for more space, and still others motivated by FOMO (fear of missing out on low, low mortgage rates).
What Do Buyers Want?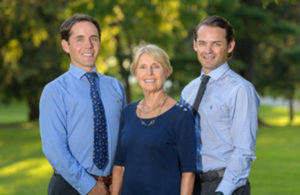 The image of a dream house and its location are both evolving. Searches for houses with pools have tripled and searches for single family homes are up 40% on the Compass Real Estate website, as condo and co-op searches have decreased.
New house hunters want plenty of outdoor space—fresh air, big yards, pools, patios, decks—places to be outside for the whole family, including pets. And to be able to entertain in a responsible socially distant manner.
Proximity to more outdoor space is also a goal, whether it's parks and bike paths or lakes and beaches. "People know we'll be spending more time outdoors for the foreseeable future, so the green space of Chester County is a big draw," says Rob Van Alen of Country Properties.
Interestingly, homeowners are searching for different kinds of indoor space. The quest for open floor plans is being supplanted by a need for some separate rooms. A home office is in high demand—sometimes two home offices for dual-career families who may have dueling Zoom meetings. Additional private space may also be needed for home schooling activities, with separate space for each child on a different schedule.
"Others are in search of space for a family compound, bringing the extended family together for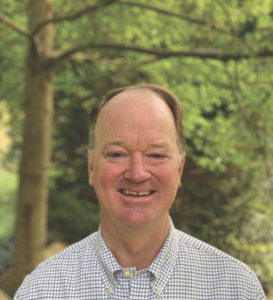 short or long term," says Van Alen.
As for location, location, location, that parameter has changed, too. No longer is a short commute to work near the top of the wish list. With work-from-home plans continuing until who knows when, home buyers are less tethered to their workplace. "We're seeing interest in our area from people working in New York, New Jersey, Connecticut, and even some from the Midwest" says Van Alen.
And with home delivery becoming the new normal, even for those who hadn't jumped on the PeaPod wagon before, being near shopping is less pressing. Same for living near great bars and restaurants.
How Good Is it to Still be A Seller?
Even before the pandemic, inventory of existing residential housing was low. "There's far too little inventory in our area," says Stephen Gross.
It's clearly a seller's market in our area. In the "sweet spot"—homes under $750,000—offers are quick and plentiful. "We had one property get 30 offers!" says Stewart Gross.
Beyond bidding wars, some buyers are waiving inspections—generally against their realtor's advice—and others are making cash offers to simplify the deal. (With low mortgage rates, the new buyers can get their mortgage after closing.)
How to Be Safe?
Although it's great to be a seller, there are safety concerns with opening your home to strangers—agents, prospective buyers, inspectors, appraisers. Plus there's paperwork to complete for those who enter homes, a special Covid form that asks about symptoms and contact with others (COVID-19 Property Access Notice (Form COVID-PAN)).
Fortunately, technology has come to the rescue. The pandemic accelerated use of virtual walkthroughs, 3-D mapping and drone surveys of residential properties, says Holly Gross.
Facebook live open houses, video conferences and Facetime tours are increasingly popular. "Homebuyers can take a virtual tour—using services like Matterport for 360-degree virtual home tours—then review the specifics and questions with their realtor," says Van Alen.
Most sellers want to limit visits to serious buyers only. Buyers should be pre-qualified for a mortgage, including a job verification. Careful buyers should also drive through the neighborhood and do a "drive-by" to make sure the area feels right, advises Stewart Gross.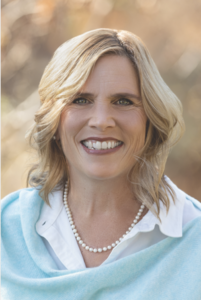 "Beyond the Covid forms, virtually all sellers require masks, some require gloves and booties, plus sanitizing before and after visits inside," say Teetor. The number of people inside and the time may also be limited—30- to 45-minute visits—with time allotted between visitors, Teetor adds. But experienced realtors recommend an in-person visit for a decision as important as a new home.
Now most of the process of buying and selling a home, from negotiating a deal to writing an offer, can be done electronically, using DocuSign and other services. "Much of the due diligence process still requires inspectors to come in, but we ensure all the safety measures are in place for all concerned." says Teetor.
Questions Remain
As with other areas of life, we wonder what impact the pandemic will have on how our homes are bought and sold. How will this very personal business evolve?
back to top