Home & Garden Tours in the Brandywine Valley
A guide to local tours and plant sales
Spring!
Time to head out to the plant sales and fill those wagons with perennials and a few annuals to keep it interesting. Visit the many homes and gardens that are open to us and be inspired to re-create or just spruce up your own garden. Take a walk through woodlands or public gardens, a conservatory or estate and let your imagination soar. And most important of all—have fun!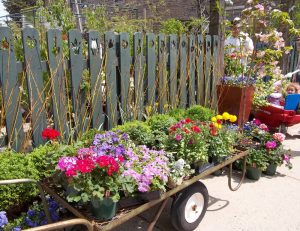 April 30–May 1
Jenkins Arboretum & Gardens Plant Sale Weekend. A large sale co-sponsored by the Valley Forge Chapter of the American Rhododendron Society. Jenkins Arboretum, 631 Berwyn Baptist Rd., Devon. 610-647-8870; JenkinsArboretum.org.
May 1
Chestnut Hill Home & Garden Festival. Explore plants, crafts and artwork from over 150 vendors as home and garden design and supplies take the spotlight. Germantown Ave., Chestnut Hill. 11 to 5. Rain date May 15. 215-247-6696; ChestnutHillPA.com.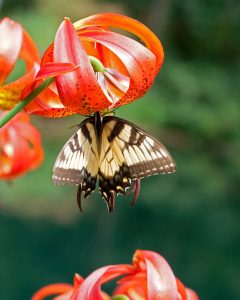 May 1
Wildflower Celebration at Mt. Cuba Center. Experience a magnificent display of native spring blooms, enjoy live music, gardening activities, outdoor family programming and more. Native plants will be available for purchase, while supplies last. Register at MtCubaCenter.org/Wildflower.
May 4, 11, 18, 25
Garden Insider at Winterthur Museum & Gardens. Go behind the scenes each week with a specialist who will share insights and expertise about the Winterthur garden and estate. Incl. with adm. Rt. 52, Winterthur, DE. 10 to 3. $5–$20. 800-448-3883; Winterthur.org.
May 5–7
100th Wilmington Flower Market + Music Festival. Benefits dozens of nonprofit Delaware children's agencies. Carnival rides, art, gifts, entertainment, flowers and plants of all kinds are available. Rockford Park, Wilmington. Thurs– Fri, 10 to 8; Sat, 10 to 7. Free. 302-995-5699; WilmingtonFlowerMarket.org.
May 6–7
Arasapha Garden Club's 80th Anniversary May Market in Historic New Castle. Unique flowering plants and herbs, shrubs and artisan crafts. Market Square, 201 Delaware St., New Castle, DE. Fri, noon to 5; Sat, 9 to 3. 302-322-7895; Arasapha.org.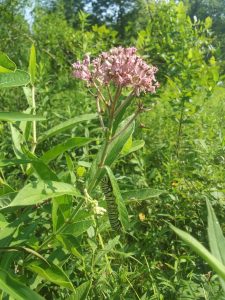 May 6–7
DE Nature Society Native Plant Sale. More than 300 rare varieties of native wildflowers, trees, shrubs, ferns and aquatic plants for sale. Many species that attract wildlife. Coverdale Farm, 543 Way Rd., Greenville, DE. Fri, 3 to 7 (member day); Sat, 9 to 3. 302-239- 2334; DelNature.org/NPS.
May 6–7
Landis Valley Museum Herb & Garden Faire. Featuring plants from Landis Valley Museum's Heirloom Seed Project plus heirlooms, natives and other hard-to-find varieties from vendors spread out over the historic village area. 2451 Kissel Hill Rd., Lancaster. 9 to 5. 717-569-0401; LandisValleyHerbFaire.org.
May 7
Azaleas & Bluebells at Winterthur Museum & Gardens. The day's events will include plant sales and tours of the azaleas, both guided and self-guided. Incl. with admission. Rt. 52, Winterthur, DE. 10 to 3. $5–$20. 800-448-3883; Winterthur.org.
May 7
Wilmington Garden Day's 75th Annual Tour. Homes and gardens are featured at this rain-or-shine event. Walk through a majestic bamboo forest, a formal English garden and be inspired by patio container plantings. Benefits Delaware's children in need. 10 to 4. $35. WilmingtonGardenDay.org.
May 7
Stoneleigh: A Natural Garden—Spring Flowering Tree Tour. Join Stoneleigh staff and explore the fascinating collection of early-blooming trees, from dogwoods and redbuds to silverbells and serviceberries. 1829 E. County Line Rd., Villanova. 10:30 to noon. $15. 610-353-5587; StoneleighGarden.org.
May 7
Mother's Day Weekend at Welkinweir. The gardens, with azaleas at their peak, will be open, as well as the estate house. Bring a picnic to enjoy in the garden or in the tent. Free. 1368 Prizer Rd., Pottstown. 610-469-7543; Welkinweir.org.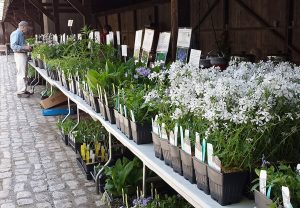 May 7–8
Brandywine River Museum of Art Wildflower, Native Plant & Seed Sale. Shop for a wide variety of native grasses, ferns, vines, shrubs and trees. Staff and volunteers will be on hand to answer questions and provide planting information. Rt. 1, Chadds Ford. 9:30 to 4:30. Free. 610-388-2700; BrandywineMuseum.org.
May 9
Mid-Atlantic Peony Society Tour and Reception at Scott Arboretum. Join the tour that will focus on tree peonies. Reception to follow. Swarthmore College, 500 College Ave., Wister Center, Swarthmore. 5 to 7 pm. Free. 610-328-8023; ScottArboretum.org.
May 11
48th Annual Shipley School Secret Gardens Tour. Explore magnificent properties located in Main Line neighborhoods with a luncheon to follow. Tour and seated lunch, $80; tour only, $45. 8:30 to 4:30. 610-525-4544; ShipleySchool.org/SecretGardens.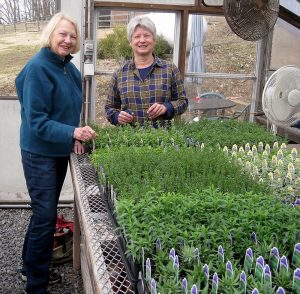 May 12
83rd Annual Phila. Herb Society of America Herb Sale. Culinary and fragrant herbs and many rare and unusual scented geraniums and salvias will be featured. The Made By Members boutique highlights herbal specialties. Historic Yellow Springs, 1685 Art School Rd., Chester Springs. 10 to 1, rain or shine. 610-585-6560; HSAPhiladelphia.org.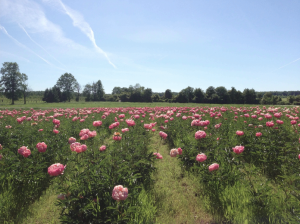 May 14–31
Festival of the Peony. Walk through 25 acres with more than 55,000 peonies and cut your own to take home. 4313 S. Creek Rd., Chadds Ford. Daily 8 to 6. $8–$20. 610-616 3839; StyersPeonies.com.
May 14, 28, June 25
Home and Garden Day at Stoneleigh: A Natural Garden. Historic architecture, towering trees and evolving native plant landscapes are highlighted. 1829 E. County Line Rd., Villanova. 10:30 to noon. $15. 610-353-5587; StoneleighGarden.org.
May 21
A Day In Old New Castle. Take a rare and exclusive look into the private homes and gardens, historic landmarks and museums. 10 to 5. $5–$30. 302-322-5774; HistoricNewCastle.com.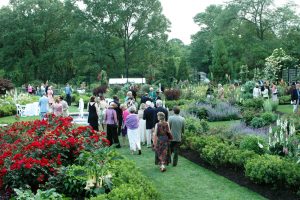 June 3
Moonlight & Roses at Morris Arboretum. Dining and dancing under the stars, surrounded by the beauty of roses in bloom. The annual fundraising event supports all aspects of the Arboretum's mission. For info and to purchase tickets, MorrisArboretumGala.org.
June 4
Garden Day at White Horse Village. The senior living community showcases the talents of resident gardeners. Self-guided tours, 10:30, complimentary lunch at noon, reg. req. 535 Gradyville Rd., Newtown Square. Free. WhiteHorseVillage.org.
June 7
Beautiful Blooms at Bear Creek Preserve. Take a hike through this expansive preserve's forest and stream valleys to discover an amazing array of ephemeral beauties. 47 Rabbit Run Ln., Bear Creek. 9 am to noon. $10. NatLands.org.
September 10-11
N.G.C. Standard Flower Show at Longwood Gardens. Seven local garden clubs introduce the public to new and different horticultural experiences in display and design. This year's show is titled "From Sea to Shining Sea." Longwood Gardens, 1001 Longwood Rd., Kennett Square. Sat, 1 to 9; Sun, 10 to 6. Free with gardens admission. 484-362-3499.
September 18–October 16
Bucks County Designer House & Gardens. Moving to the fall this year. Check website later this summer for details. Benefits Doylestown Hospital and the Village Improvement Association. BucksCountyDesignerHouse.org.
The Philadelphia Flower Show "In Full Bloom"
June 11–19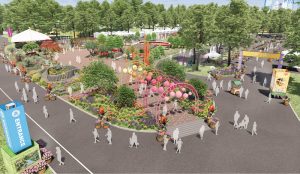 The 2022 Philadelphia Flower Show invites you to a spectacular presentation of all-new displays, plus activities for gardeners, plant enthusiasts, design aficionados, families and more! Take an Early Morning Tour, enjoy a delicious bite to eat at the Food Bazaar, attend Flowers After Hours to sip botanical-inspired cocktails and enjoy live music performances, or visit Family Frolic for a fun day of family-oriented activities and events. All events are in accordance with health and safety precautions. Benefits the Pennsylvania Horticultural Society. FDR Park, 1500 Pattison Ave. & S. Broad St., Philadelphia. Check website for times and special events throughout the show. $20–$50. 215-988-8800; PHSOnline.org/The-Flower-Show.
America's Garden Capital Passport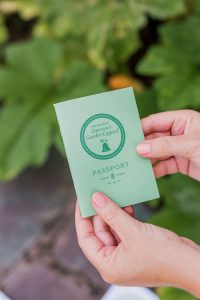 The America's Garden Capital Passport is an exclusive guide to exploring the region's public gardens. Use the Passport to log garden visits to all 38 gardens located here in America's Garden Capital! Organized by geographic region, the Passport provides need-to-know information and must-visit experiences at each garden. Treasure your garden memories by collecting stamps, stickers, code words, and staff signatures, and draw your own pictures at each of the gardens. To see the complete list of gardens and download your passport, visit: AmericasGardenCapital.org.
back to top