Having a Healthy Pregnancy During the COVID-19 Pandemic
Education is the best way to prepare.
What Are the Risks?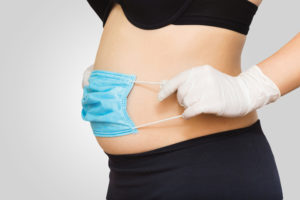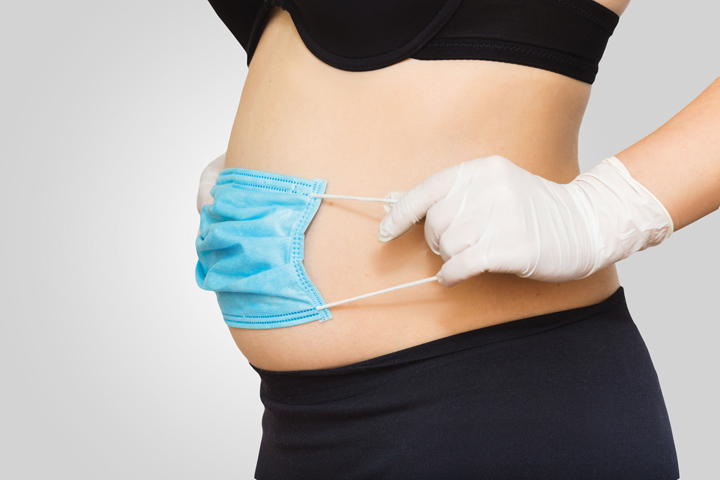 Current research does not indicate that pregnant women are at a higher risk of getting COVID-19. But, pregnant women who are COVID-19-positive do have a higher rate of hospitalization and a greater need for respiratory support, according to the Centers for Disease Control and Prevention. These hospitalizations may reflect caution on the part of the health care professional who is caring for not one but two patients: mother and baby.
Statistics are showing that race and ethnicity raise the risk of getting COVID-19. Nationally, Hispanic and African American communities have been disproportionately affected by the virus.
It's also been found that youth can be an advantage. Most pregnant women are young, and COVID-19 symptoms are typically milder in younger people. But youth is not complete protection. Women of any age who have high blood pressure or diabetes are at an increased risk for more severe COVID-19-related illnesses.
What Can a Mom-to-be Do?
Like the general population, moms-to-be should follow these standard practices to protect themselves and their unborn baby from the virus:
Wash your hands frequently with soap and water for at least 20 seconds, especially before and after eating. If water and soap are unavailable, use a hand sanitizer with 60% alcohol content.
Avoid touching your eyes, nose and mouth with unwashed hands.
Avoid people who are sick, and stay at least 6 feet away from others in public places.
Wear a face covering when out in public.
Wear a face covering to doctor's appointments.
Consider how to social distance, like waiting in your car rather than in a waiting room for your doctor's appointments.
Many hospitals ask moms to wear masks during labor. And while that may present a challenge, health care providers can help patients who have concerns.
Are Prenatal Appointments Safe?
Yes, it's safe and vital to your health and your baby's to keep your prenatal appointments. Health care providers and doctor's offices have adapted services to include such things as virtual visits that enable moms to connect with their doctor from the comfort of their own home and other ways to help pregnant women stay on top of their health.
Local medical providers have created a variety of services to help. For example, ChristianaCare recently launched the Pregnancy Care Coach app for mobile phones to let moms-to-be monitor their health, track their baby's growth and prepare for their baby's arrival.
Similar apps guide women through their pregnancy and contain approved content from medical experts—including information about COVID-19. The medical community learns new things about this virus with each passing week and wants to keep patients informed.
Other lower tech examples include such things as offering blood pressure cuffs for home monitoring for moms-to-be who need to track that information.
Are traditional Baby Showers and Babymoons Safe?
To help keep the risk of COVID-19 low, moms-to-be should consider alternatives to a traditional baby shower or a babymoon trip. Virtual and drive-by showers are popular and safer. A babymoon getaway for the parents-to-be might look more like an at-home picnic or take-out from a favorite restaurant now.
What If You Suspect You Have COVID-19?
If you suspect you have COVID-19, ask your health care provider immediately about getting tested.
Testing centers are designed to promote social distancing, and the teams wear personal protective equipment. You may need a prescription and an appointment to get tested at some locations, so call ahead.
Most hospitals offer COVID-19 testing to all women who come there for delivery. So far, the numbers in our area have been reassuring, with only a small number of positive cases in moms coming for delivery. If a mom tests positive, your health care provider will teach her how to safely care for herself and her baby while recovering from COVID-19.
Several area health care centers including ChristianaCare's new Center for Women's & Children's Health in Newark, Delaware, have specially trained staff prepared to care for women with COVID-19 who come to deliver their baby. A dedicated space for moms with COVID-19 is generally provided.
Can COVID-19 be Passed to the Baby?
Scientists are studying whether there's "vertical transmission," which happens when a baby contracts the virus while still in the womb. In instances where this may have occurred, the babies have had only mild symptoms. That's likely because the virus is more infectious in older populations.
What's more, moms also pass antibodies to their babies, which protects them. However, at this point further research is needed.
Should You Wait to Get Pregnant?
We have no idea how long COVID-19 will be part of our lives. For now, there's no immediate end in sight. But there's no reason to be overly concerned if you are pregnant.
Admittedly, it's a stressful time, and pregnant or not, we all need to find time to relax.
 Take breaks from the news and social media.
Keep your regular appointments and talk to your health care providers about any concerns.
Try relaxation techniques, such as prenatal yoga, meditation or other resources online.
Stay informed through trusted sources, such as the CDC.
If women take the proper safety precautions, there's no reason why they can't have a healthy, happy pregnancy whenever they wish.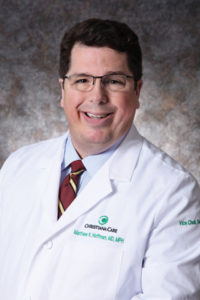 Dr. Hoffman is the Marie E. Pinizzotto, M.D., Endowed Chair of Obstetrics and Gynecology at ChristianaCare. A clinician and researcher, he's contributed to reducing Delaware's infant mortality rate and unnecessary procedures during childbirth, improving patient care. A fellow of the American College of Obstetrics and Gynecology, he lectures and publishes widely on women's health and conducts research internationally.
back to top