Your Guide to The Devon Horse Show & Country Fair
Photos by Brenda Carpenter
So much to see and do during the exciting 11 days of Devon. May 24—June 3, 2018.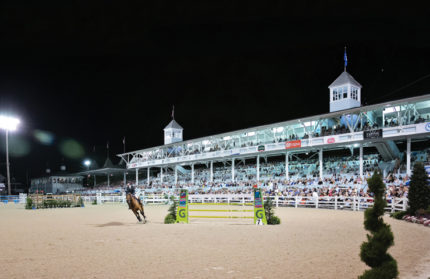 What will you do at the Devon Horse Show & Country Fair this year?
The grounds will soon come alive behind the sky blue fence along Lancaster Avenue. With 11 days of action in the Dixon Oval and the Wheeler Ring—plus scores of tempting shops throughout the Country Fair and tons of fun around the Midway—all vying for your attention, decisions are difficult.
Let our Guide below and the one-page schedule of events help you plan your visit. Choose whether to come for the Dog Show at the Horse Show or for Family Weekends. Plan to watch the tiny riders in the Lead Line, the colorful Costumed Pony Hunt Cup or the expert riders at the Sapphire Grand Prix. Visit on Ladies Day or for the Tribute to our Heroes.
Join over 100,000 visitors—plus horses, riders, vendors and volunteers—who are captivated each year by the tradition that is the Devon Horse Show and Country Fair!
Just make sure you go!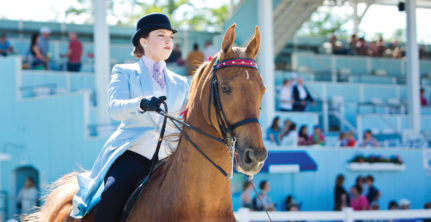 Family Day launches the fun on Thursday with specials on Midway rides, souvenirs and food, The evening's highlight is the Dog Show at the Horse Show at 7:30 p.m., where you can show off smaller four-legged friends that compete in six classes. Register early!
It's also time for future stars of the Dixon Oval to shine as the Junior riders show their Hunters and Jumpers.
On Saturday, even younger riders are in the spotlight with Lead Line cuties at 1 p.m. and colorful Costume Pony Hunt Teams in the Wheeler Ring at 4:30.
Check the schedule for more Devon fun: the Radnor Hunt Hounds, lemon sticks and Country Fair shopping!
Tribute to our Heroes on Memorial Day fittingly recognizes the service of military, police, fire, EMS and their families at 6:30 p.m. The day is filled with fun from the break-neck scurry driving to the popular Shetland Pony races, plus clowns and face-painting.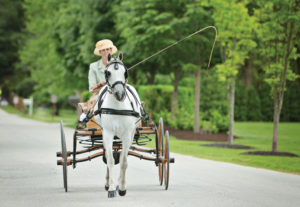 On Sunday antique carriages parade through local neighborhoods for the Pleasure Drive, concluding with awards in the Dixon Oval. See everything from simple one-horse carts to grand four-in-hand teams—all with period-appropriate costumed passengers.
Then catch the Handicapped Riders' Division later in the day.
Sunday night is Eventing Night, when riders vie for a $50,000 prize as they race on a course spanning two rings, with a dozen cross country and show jumps mixed in to add to the thrills and chills!
Devon remembers the ladies on Wednesday, Ladies Day, with free admission for ladies wearing elegant hats. Stay for special events (tickets required), goodies—edible, drinkable and more—and, of course, a hat contest. Create your own unique chapeau or coordinate with a group of friends. This year's theme, "Rosé All Day," should inspire a day of fun.
And yes, there's still plenty of action in the ring. Ladies Side Saddle is a featured event highlighting women riding gracefully in skirts and sitting aside, not astride, while clearing jumps.
Hackneys, Saddlebreds and more keep things interesting. For the evening's excitement, stay for the International Speed Stake, where open Jumpers can win $35,000.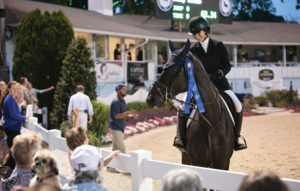 Thursday is the big night—the Sapphire Grand Prix—a thrilling display of show jumping by the best riders at Devon performing before one of the most knowledgeable and appreciative audiences in the country. Olympians, Olympic hopefuls and our best local talent jump astonishing heights on exquisite equine athletes competing for the $250,000 purse. This exciting event is often sold out far in advance, so reserve your space early! Be sure to check out the elegant tailgating and entertaining in the spectators' boxes.

During the day there's plenty to see with Jumpers, Hunters, Hackneys, Saddlebreds and more Coaching events from 8 a.m. to 6 p.m.

This is also the night of the big drawings for the Operation Goldmine raffle of a stunning gold handmade bangle bracelet with ten full cut round diamonds. You, too, can be a winner at the Grand Prix!

Though the 11 days of Devon are winding up, the entertainment is far from over. After the world-class riders of Thursday's Grand Prix, the rings now welcomes amateur owners of Jumpers and Hunters. And instead of high jumps, you'll see the elegant high stepping Saddlebreds circle the ring. This American breed, sometimes called the "peacock of the show ring," is distinctive in both its gait and rider's attire. Also check out winners for Coaching and Coach Horn.

Capping off Friday and Saturday evenings are the $35,000 Devon Speed Challenge and the $70,000 Idle Dice Jumper Stake, plus the Devon Derby, featuring a two-year lease on a Buick Encore SUV along with other prizes, including Phillies tickets.

Family fun opens and closes Devon. Here's one more chance to visit before next year, during the final weekend offering plenty of fun for kids. Spend time at the Midway on games, the carousel and Ferris wheel. Nosh on Devon fudge, lemon sticks, pizza, bugers, ice cream. And make sure to join the Itty Bitty Hat Parade.

Parents can check out the Art Gallery at Devon—even if they missed the festive First Night Party. Or shop at the Country Fair for Devon souvenirs or catch the Plant Sale.

Make sure you stock up on Devon memories, too.

Notice: Trying to access array offset on value of type bool in /www/wp-content/themes/countylines-v2/single-article.php on line 69 Notice: Trying to access array offset on value of type null in /www/wp-content/themes/countylines-v2/single-article.php on line 69
If you go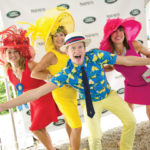 What: The Devon Horse Show & Country Fair
Where: Devon Horse Show Grounds, Lancaster Ave., Devon
When: May 24–June 3; gates open at 8 a.m. and close around 10 p.m.
Information: DevonHorseShow.org and Facebook
back to top