Events Blog—May 9–15
Welcome back to our weekly events blog!
Our events experts have rounded up another quick list of hits you don't want to miss. Pull out your datebook!
Find more events on our Events Page on this website.
Willowdale in White—May 10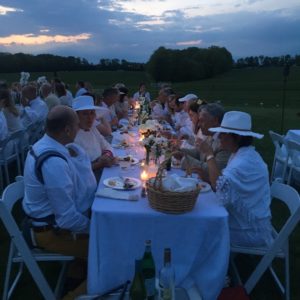 Kick off the Willowdale race weekend in style! Wear white, bring dinner and drinks, table settings and decorations, then dance under the stars at this Dinner in White. Watch your email that morning for the secret location.
Arrive at 7 p.m. to set up. Dinner starts at 7:30 at the sound of a trumpet flourish. Prizes for the best individual place settings, best turned out table and best dressed. Tickets $40–$300. More at Willowdale.org.
The dinner's location will be emailed Friday, May 10th to ticket holders. 7 p.m.
Willistown Conservation Trust Barns & BBQ—May 11
Join an exclusive tour of several of the Willistown area's unique and beautiful barns and farms, followed by a bountiful barbecue supper. Cocktails, hors d'oeuvres, barbecue and auction follow.
Barns on the tour include a simple and lovely frame barn on a 4-acre wildflower meadow, a Chester County bank barn on a farm with donkeys and goats, and a historic bank barn and reproduction 18th-century thatched roof sheep shed. Benefits the Trust's conservation works. Tickets $300. Reservations required. More at WCTrust.org.
Tour begins at 3 p.m.
Phoenixville Beer & Wine Festival—May 11
Craft beers, wines, meads, ciders, spirits—the Phoenixville Beer & Wine Festival has more than 150 for you to sample. Listen to music by Blow The House Down, a band 50 years in the making featuring some of the top blues players in the Philly area. And bring some cash along for food from local restaurants and food trucks.
Benefits local nonprofit groups designated by Building Better Neighborhoods for the arts, abuse shelters, veterans groups, animal rescues and more. Tickets in advance, $45; designated drive, $10. More at PhoenixvilleBeerWineFestival.com.
762 Pike Springs Rd., Phoenixville. Noon to 4 p.m.
27th Willowdale Steeplechase—May 12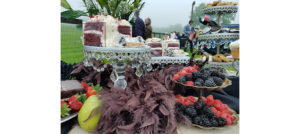 Celebrate Mother's Day at the races! Tailgate or purchase lunch on site and bring the family to join in this community tradition. Take Mom shopping at the shops, admire the vehicles at the Antique Car Display and grab drinks and lunch from the restaurant booths. And of course there are races—six horse races, a sidesaddle race, pony races and even a Jack Russell Terrier race!
Benefits The Stroud Water Research Center, The U. Penn School of Veterinary Medicine's New Bolton Center and Quest Therapeutic Services. Tickets $40. More at WillowdaleSteeplechase.org.
101 E. Street Rd., Kennett Square. Gates open at 10 a.m. and close 6 p.m.
Chester County Community Foundation Silver Anniversary Reception—May 19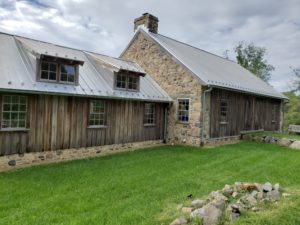 Join this milestone reception celebrating the Foundation's 25th anniversary of supporting local philanthropy through legacy giving. The evening will feature food by John Serock Catering, a 25th-anniversary cupcake creation by Cheryl's Sweet Delights and jazz music by the New Street Heat Jazz Trio.
Plus there's a high-end wine tasting curated by Michael Horak of Collier's of Centreville, along with wines from Galer Estate, Pantone Cellars and Stargazers Vineyard. Beer fans will enjoy tastings from East Branch Brewing. Tickets $125 and up. More at ChesCoCF.org.
Abbott Barn, 315 N. Creek Rd., West Chester. 3 to 5 p.m.
back to top