Events Blog—May 30–June 5
June is almost here and we're so excited, our Events Experts picked 6 noteworthy events this week instead of the usual 5. Festivals, museums, galas, beer and more—County Lines country has it all!
For more events, go to the Events Page on this website.
Brandywine Health Foundation Strawberry Festival—May 30–June 2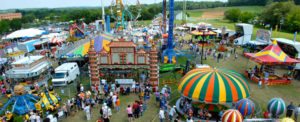 What began in 1973 as a one-day event on the grounds of the Coatesville City Hall has grown into a four-day extravaganza with amusements, fireworks and more. If you've got young kids, head for Strawberryland, with a moon bounce, inflatable obstacle course, inflatable slides and more. After that, check out the Strawberry Stage for live music performances.
And be sure you catch the fireworks Friday night, May 31, at 9:45 p.m. Admission is free; some charges for other activities apply. Benefits Coatesville's Public Library, Rotary Club and Youth Initiative plus the Thorndale Volunteer Fire Co. More at BrandywineStrawberryFestival.com.
Brandywine Hospital, 201 Reeceville Rd., Coatesville.
Backyard Bash at Delaware Art Museum—May 31
Live performances, great food, art—Delaware Art Museum's annual Backyard Bash is back! Dance to tunes by local musicians, including the Universal African Dance and Drum Ensemble, enjoy family-friendly activities like face painting and lawn games, and browse goods from art vendors. And don't forget to come hungry, because food trucks and bar service will be there all evening.
Be sure to catch the night's closing performer, Delaware native and former contestant on "The Voice," Nadjah Nicole. Buy tickets ($5–$15) before the event to avoid the lines. More at DelArt.org.
2301 Kentmere Pkwy., Wilmington. 6 to 9:30 p.m.
Philly Beer Week—May 31–June 9
More than 500 events at over 100 venues in the city and 'burbs, highlighting our region's diverse beer scene, its world-class breweries, neighborhood taverns, restaurants and rich beer culture. Keep an eye out lots of fun—yoga, dog-friendly excursions, panel discussions.
Come out on May 31 for the Opening Tap event, featuring more than 60 breweries, live music and karaoke. Plus, get the first sampling of Duveldelphia, a hoppy blonde ale collaboration from La Cabra Brewing and Duvel Moortgat. Opening tap tickets, $46–$66. More at PhillyLovesBeer.org.
Opening tap, 2300 Arena, 2300 S. Swanson St., Philadelphia. 6:30 to 10:30 p.m. Other locations and venues on website.
Home of the Sparrow's 25th Anniversary Gala—June 1
Spend an evening celebrating women and children who escaped the cycle of poverty and homelessness with Home of the Sparrow's support. Dance to live music by Chatterband, a 9-piece band with over 50 years of experience, enter to win a one-of-a-kind travel experience in live and silent auctions, and enjoy a dinner and open bar.
The 25th Anniversary Gala will be a true celebration of what a community can achieve together. Tickets $75–$150. Benefits women and children in the County to prevent and end homelessness. More at HomeOfTheSparrow.org.
The Phelps School, 583 Sugartown Rd., Malvern. 6 to 10:30 p.m.
17th Annual Up on the Roof—June 1
Sip a specialty martini as you watch the sunset from a unique vantage point. The West Chester Downtown Foundation and West Chester BID join forces for an evening under the stars with buffet dinner, music, dancing and open bar on the rooftop of the Chestnut Street Garage.
Enjoy cocktails and appetizers as the sun sets, and hear live music by local West Chester musician, Josh K and the Sons of Thunder. And throughout the evening, sip wine, beer or the always-popular Rooftop Martini. Tickets $105–$120. Benefits the beautification of West Chester. More at DowntownWestChester.com.
14 E. Chestnut St. (Garage), West Chester. 7 to 11 p.m.
Annual Green Festival at Holy Trinity Greek Orthodox Church—June 3–8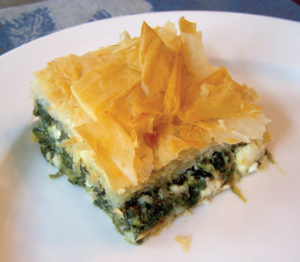 Close your eyes and imagine being in a Greek village, where locals are celebrating with authentic food, dance and music. And you're invited!
Try traditional comfort foods like pastichio (Greek lasagna) or domades (stuffed grape leaves) at the Hellenic Community Center from 11 a.m. to 9:30 p.m. Or grab gyros, souvlaki and calamari outside, daily from 5 to 11 p.m. while you listen to Philadelphia's Atlantis, a regionally renowned orchestra. In other words, you'll want to come by for a taste of Greece! Festival admission is free; costs apply for food vendors. More at GreekFestDE.com.
808 N. Broom St., Wilmington. Daily 11 a.m. to 11 p.m.
back to top