Dream Kitchens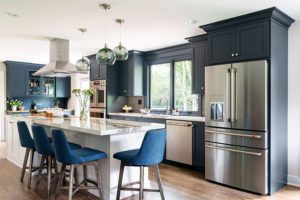 Have you been spending more time in your kitchen lately? Cooking more family meals, working on your bread-making game, lingering over coffee before facing another day?
And maybe your "heart of the home" has become busy 24/7 with working-from-home coffee breaks, remote school sessions and just hanging out.
Why not elevate everything you do in the kitchen by making 2021 the year you get the kitchen of your dreams? Here are a few gorgeous inspirational designs to help you create your new favorite room. From classic white to comfy colors to warm wood details—so many ideas to dream about!
back to top