Dining Guide 2019
Keep this guide handy all year long and make a resolution to try as many of these great restaurants as you can!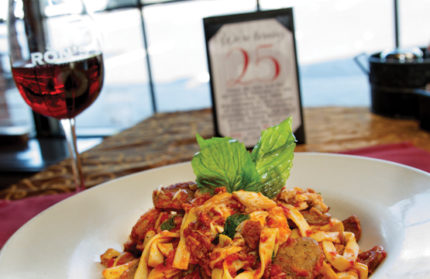 Keep this guide handy all year long and make a resolution to try as many of these great restaurants as you can!
Some of Our Favorites
★ "Best of the Best" Winner
✻ Restaurant in a historic building
Pennsylvania
Avondale
✻ The Farmhouse Restaurant at Loch Nairn
514 McCue Rd.
610-268-2235; LochNairn.com
Berwyn
30 Main Bistro
660 Lancaster Ave.
610-220-2367; 30MainBistro.com
Nectar
1091 Lancaster Ave.
610-725-9000; TasteNectar.com
Birchrunville
✻ Birchrunville Store Cafe
1403 Hollow Rd.
610-827-9002; BirchrunvilleStoreCafe.com
Bryn Mawr
Bryn + Dane's
915 W. Lancaster Ave.
610-527-1787; BrynAndDanes.com
Cerise Craft Steakhouse
1011 Lancaster Ave.
610-527-4400; RestaurantCerise.com
★ Enoteca Tredici
915 W. Lancaster Ave.
484-381-0268; TrediciBM.com
Opening in Downingtown, summer 2019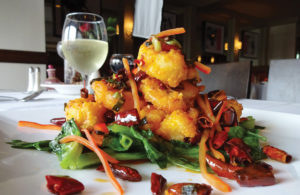 ✻ Yangming
1051 Conestoga Rd.
610-527-3200; YangmingRestaurant.com
Always included in "Best Of Awards," this Chinese-fusion rock star offers cuisine to delight your taste buds in a newly renewed and redesigned interior. Jumbo lump crab cakes, firecracker veal and capellini with shrimp are can't-miss choices. Happiness hour, Mon–Fri, 4:30 to 6:30. Also named in Best Chinese Restaurants list in Travel & Leisure Magazine. Banquet facilities. Open 7 days.
Chadds Ford
✻ Brandywine Prime
1617 Baltimore Pk. (Rts. 1 & 100)
610-388-8088; BrandywinePrime.com
★ Chadds Ford Tavern
1400 Baltimore Pk.
484-800-4084; CFTavern.com
★ The Gables at Chadds Ford
423 Baltimore Pk.
610-388-7700; TheGablesAtChaddsFord.com
You'll find a combination of fresh seasonal cuisine, rustic yet elegant charm and enchanting outdoor dining that will keep you coming back time and again. Have a cocktail in the lounge while listening to live piano Thurs, Fri and Sat evenings, or sample the bar menu outside in the fire pit area. Enjoy great Happy Hour specials weekdays from 4:30 to 6:30, including discounts on all beers on the rotating draught list.
Chester Springs
★ ✻ Eagle Tavern & Taproom
123 Pottstown Pk.
610-458-5331; EagleTavern.com
★ Epicurean Garage
570 Simpson Dr.
610-615-5189; EpicureanGarage.com
Liberty Union Bar and Grill
325 Simpson Dr.
484-359-4061; LibertyUnionBar.com
Limoncello Chester Springs
499 W. Uwchlan Ave.
610-524-3112; LimoncelloRestaurant.com
✻ Yellow Springs Inn
1657 Art School Rd.
610-827-7477; YellowSpringsInn.com
Concordville
✻ Concordville Inn
Baltimore Pk. (Rt. 1)
610-459-2230; ConcordvilleInn.com
Devon
★ Terrain Café at Devon
138 Lancaster Ave.
610-590-4675
ShopTerrain.com/Devon-Restaurant
★ Amis Trattoria
138 Lancaster Ave.
610-590-4782; AmisTrattoria.com
Downingtown
Amani's BYOB
105 E. Lancaster Ave.
484-237-8179; AmanisBYOB.com
★ Bangles Indian Cuisine
889 E. Lancaster Ave.
610-269-9600; BanglesIndianCuisine.com
Beaver Creek Tavern
1350 Bondsville Rd.
484-593-0481; BeaverCreek-Tavern.com
Station Taproom
207 W. Lancaster Ave.
484-593-0560; StationTaproom.com
Victory Brewing Company
420 Acorn Ln.
610-873-0881; VictoryBeer.com
Drexel Hill
Shere-E-Punjab
Drexel Line Shopping Center, 5059 State Rd.
484-452-8140; ShereEPunjab.com
Exton
Al Pastor
560 Wellington Square
484-341-8886; EatAlPastor.com
★ Appetites on Main
Main Street At Exton, 286 Main St.
610-594-2030; AppetitesOnMain.com
Casual American comfort food at a good value with a taproom atmosphere in front and a family/quieter section in back. During warmer months, they open the pet-friendly outdoor patio. Happy hour daily, 4 to 6, and weekly entertainment including Free Texas Hold'em tournaments, karaoke, live music, DJs. Daily specials, H-price wings on Mon. Open daily, 11 am to 2 am, full menu until 1:30 am.
★ Bluefin Eagleview
555 Wellington Square
610-458-3234; BlueFinEagleview.com
Brickside Grille
540 Wellington Square
610-321-1600; BricksideGrille.com
✻ Duling–Kurtz House & Country Inn
146 S. Whitford Rd.
610-524-1830; DulingKurtz.com
Nudy's Café
541 Wellington Square
610-458-7667; NudysCafes.com
The Pour House
116 N. Pottstown Pk.
610-280-7900; PJsPourHouse.com
Red Star Craft House
146 Exton Square Mall
610-524-5893; RedStarCraftHouse.com
★ Ron's Original Bar & Grille
74 E. Uwchlan Ave. (Rt. 113)
610-594-9900; RonsOriginal.com
Serving real food, for the health of it! Prepared from scratch on site daily with all natural ingredients. American/Italian cuisine with daily specials and a School Night Value Menu Sun–Thurs. Live music, Wed–Fri–Sat; Happy hour, Mon–Fri. Lunch and Dinner, Mon–Thurs, 11 to 9:30; Fri, 11 to 11; Sat, 11 to 10; Sun, 11:30 to 9. Bar is open until midnight; Thurs until 1 am, Fri–Sat until 2 am.
★ Suburban Restaurant & Beer Garden
570 Wellington Square
610-458-2337; SuburbanBG.com
★ ✻ Vickers Restaurant
192 E. Welsh Pool Rd. (corner of Gordon Dr.)
610-363-7998; VickersRestaurant.com
Don't miss the famed Steak Diane prepared tableside at this Chester County gem. Specialties like bison, lamb and Dover sole have been menu staples at this historic farmhouse-turned-fine-dining spot since 1972. Dine fireside or cozy up to the mahogany bar to enjoy an award-winning wine list, vintage cocktails and live piano. Mon–Sat, 5:30 to 9; Happy Hour, Mon–Fri. Private rooms for rehearsal dinners, special events and weddings.
Glen Mills
Bluefin Sushi & Asian Cuisine
Cross Road Center, 1102 Baltimore Pk.
610-459-2055; BlueFinGlenMills.com
★ Byrsa Bistro
128 Glen Mills Rd.
610-558-4700; ByrsaBistro.com
Harvest Seasonal Grill & Wine Bar
549 Wilmington-West Chester Pk.
610-358-1005; HarvestSeasonalGrill.com
Shere-E-Punjab
301 Byers Dr.
484-841-6345; ShereEPunjab.com
Terrain Garden Café
914 Baltimore Pk.; 610-459-6030
ShopTerrain.com/Glen-Mills-Restaurant
Kennett Square
Country Butcher Fine Foods Market
145 S. Walnut St.
610-444-5980; CountryButcherMarket.com
The Creamery
401 Birch St.
484-732-7040; KennettCreamery.com
✻ Grain Craft Bar + Kitchen
108 W. State St.
610-444-7232; MeetAtGrain.com
★ Hearth Kitchen
Shoppes at Longwood Village
484-732-8320; HearthKennettSquare.com
✻ Kennett Square Inn
201 E. State St.
610-444-5687; KennettInn.com
★ La Verona
114 E. State St.
610-444-2244; LaVeronaPA.com
Using only the finest and freshest ingredients, highlighting the northern region of Italy, they're committed to making your meal a memorable one, with professional service in a welcoming social atmosphere. There's a private dining area for parties up to 65. Join them for Happy Hour, Mon–Fri, 4 to 6. Serving lunch and dinner, Mon–Thurs, 11:30 to 9:30; Fri, until 10; Sat, noon to midnight; Sun, noon to 9.
★ Lily Asian Restaurant
104 W. State St.
610-925-3700; LilySushiAndGrill.com
Drawing fans in Kennett since 2011, this stylish, modern Asian restaurant serves Japanese, Chinese and Thai dishes insisting on high quality food, freshly prepared with the finest ingredients. Meet friends for lunch, have dinner with family or come for a celebration. Tuesday is all-you-can-eat sushi. BYOB, enjoy the comfortable ambiance, delicious food and excellent service. Lunch and dinner 7 days, Sun–Thurs, 10:30 to 9:30; Fri–Sat, 10:30 to 10:30.
Sovana Bistro
696 Unionville Rd.
610-444-5600; SovanaBistro.com
Sunrise Café & Tearoom
127 E. State St.
610-444-8141; SunriseCafeKSQ.com
★ Talula's Table
102 W. State St.
610-444-8255; TalulasTable.com
Two Stones Pub
843 E. Baltimore Pk.
610-444-3940; TwoStonesPub.com
★ Verbena BYOB
102 State St.
484-732-7932; VerbenaBYOB.com
Victory at Magnolia
650 W. Cypress St.
484-730-1870; VictoryBrewing.com
Kimberton
✻ The Kimberton Inn
2105 Kimberton Rd.
610-933-8148; KimbertonInn.com
King of Prussia
Davio's Northern Italian Steakhouse
King of Prussia Town Center, 200 Main St.
610-337-4810; Davios.com/KoP
★ Eddie V's Prime Seafood
670 W. DeKalb Pk.
610-337-7823; EddieV.com
Fogo de Chão Brazilian Steakhouse
King of Prussia Town Center, 155 Main St.
484-965-9655; FogoDeChao.com
★ MidiCi The Neapolitan Pizza Company
201 Main St., Suite 100
484-322-2579; MyMidici.com
★ Mistral Restaurant
160 N. Gulph Rd.
610-768-1630; MistralKOP.com
★ North Italia Restaurant
350 Mall Blvd.
484-751-9000
NorthItaliaRestaurant.com
Paladar Latin Kitchen & Rum Bar
King of Prussia Town Center, 250 Main St.
484-965-9779; PaladarLatinKitchen.com
sweetgreen
KOP Mall, 350 Mall Blvd.
610-312-0195; Sweetgreen.com
Landenberg
Paradocx Vineyard
1833 Flint Hill Rd., 610-255-5684; Paradocx.com
Malvern
Anthony's Pizza & Italian Restaurant
127 W. King St.; 610-647-7400
AnthonysItalianRestaurant.com
★ Avola Kitchen + Bar
625 N. Morehall Rd.
484-328-8584; AvolaKitchenAndBar.com
Bryn + Dane's
615 N. Morehall Rd.
610-296-5555; BrynAndDanes.com
Bunha Faun
152 Lancaster Pk.
610-651-2836; BunhaFaun.net
Christopher's A Neighborhood Place
335 E. King St.; 484-568-4127
ChristophersANeighborhoodPlace.com
The Classic Diner
352 W. Lancaster Ave.
610-725-0515; TheClassicDinerPA.com
★ The Desmond
The Fork & Bottle, Fox & Hounds Pub, Sunset Grille
1 Liberty Blvd.
610-296-9800; DesmondGV.com
✻ The Farmhouse Bistro
39 Conestoga Rd.
610-647-8060; TheFarmhouseBistro.com
Fattoush Restaurant
182 Lancaster Ave.
484-568-4465; On Facebook
★ ✻ General Warren
9 Old Lancaster Rd.
610-296-3637; GeneralWarren.com
A charming 18th-century historic country inn serving new American cuisine paired with classic Continental specialties. Fresh fish, steaks, lamb, small plates, vegetarian and vegan entrées, too. Private party rooms for 15 to 60 guests. Rehearsal dinners and intimate weddings. Beautiful Springhouse Terrace for al fresco dining and all-season receptions. Eight lovely guest suites available for overnight accommodations. Lunch, Mon–Fri, 11:30 to 2:30; Dinner, Mon–Sat, 5 to 10.
★ Malvern Buttery
233 E. King St.
610-296-2534; MalvernButtery.com
Margaret Kuo's Mandarin Restaurant
190 Lancaster Ave.
610-647-5488; MargaretKuo.com
★ Restaurant Alba
7 W. King St.
610-644-4009; RestaurantAlba.com
The Office Bar & Grille
1021 Morehall Rd.
484-318-7806
TheOfficeBarAndGrille.com
★ Tonino's Pizza & Pasta Co.
235 Lancaster Ave.
610-240-9566; ToninosPizzaAndPasta.com
This is a family-run business that prides itself on using the freshest ingredients to make authentic homemade Neapolitan pizza, pasta and signature Italian dishes. They invite you to come in and dine, BYOB, Mon–Sat, for lunch and dinner, Sun, noon to 9 pm.
Media
320 Market Café
21 W. State St.
610-565-8320; The320MarketCafe.com
★ Ariano Restaurant & Bar
114 S. Olive St.
610-892-6944; Ariano.net
✻ Azie Restaurant
217 W. State St.
610-566-4750; Azie-Restaurant.com
Desert Rose
305 W. State St.
484-442-8012
DesertRoseMediaPA.com
Fellini Café Trattoria
106 W. State St.
610-892-7616; FellinisCafe.com
Iron Hill Brewery & Restaurant
30 E State St.; 610-627-9000
IronHillBrewery.com
Margaret Kuo's Media
4–6 W. State St.
610-892-0115; MargaretKuo.com
La Porta
1192 Middletown Rd.
610-358-5104; LaPortaRistorante.com
★ Pinocchio's Restaurant
131 E. Baltimore Ave.
610-566-7767; PinPizza.com
Recognized as the very first pizzeria in Delaware County more than 60 years ago, this family-owned restaurant is still setting the standard for fresh, homemade pizza of all types. The extensive menu also offers cheesesteaks, strombolis, appetizers, sandwiches and pasta. Their award-winning Beer Garden To Go offers over 1,000 specialty beers, 25 rotating on draft as well as crowlers and growlers.
Quotations Restaurant
37 E. State St.
610-627-2515; On Facebook
Shere-E-Punjab
208 W. State St.
610-891-0400; ShereEPunjab.com
★ Tom's Dim Sum
13 E. State St.
610-566-6688; TomsDimSum.com
Mendenhall
✻ Mendenhall Inn
323 Kennett Pk., Rt. 52
610-388-1181; MendenhallInn.com
Tavern 52
329 Kennett Pk.
610-388-1033
Tavern52Restaurant.com
Tavern 52's family-friendly environment attracts locals and tourists alike. Whether you're looking for a light bite or full meal, the menu offers apps, soups and comfort food. From classic pub fare to traditional pasta dishes, there's something for everyone. Join them daily for lunch, dinner and brunch on Sundays, where a dedicated staff welcomes you for an incomparable casual dining experience.
Mohnton
✻ Emily's
3790 Morgantown Rd.
610-856-7887; EmilysBerks.com
This charming 1827 historic inn offers casual fine dining in one of five dining rooms, the unique bar or on the spacious covered deck that accommodates up to 100 people. Located on 5 acres 10 minutes from downtown Reading, it is great for small, intimate settings, group gatherings, weddings and banquets. Open Tues–Fri, 11:30 to 2 for lunch and Tues–Sat 4:30 to 9 for dinner.
Newtown Square
Firepoint Grill
3739 West Chester Pk.
484-428-3093
FirepointGrill.com
✻ Ristorante La Locanda
4989 West Chester Pk. (Rt. 3)
610-353-7033; LaLocandaPA.com
Teca Newtown Square
191 Newtown Street Rd.
484-420-4010; TecaNewtownSquare.com
Teikoku
5492 West Chester Pk.
610-644-8270; TeikokuRestaurant.com
Tratorria Giuseppe
4799 W. Chester Pk.
610-353-4871; Mussotra.com
Paoli
Trattoria San Nicola
4 Manor Rd.
610-695-8990; SanNicola.net
Phoenixville
★ Bacon Me Crazy Café & Market
119 Main St.
484-924-8324; BaconCrazyCafe.com
★ Bistro On Bridge
210 Bridge St.
610-935-7141; BistroOnBridge.com
Black Lab Bistro
248 Bridge St.
610-935-5988; BlackLabBistro.net
★ Great American Pub Hotel, Bar & Grill
148 Bridge St.
610-917-3333; GreatAmericanPub.com
✻ Il Granaio Italian Restaurant
184 Bridge St.
484-924-8423; IlGranaioPA2.com
★ Iron Hill Brewery & Restaurant
130 E. Bridge St.
610-983-9333; IronHillBrewery.com
★ Liberty Union Bar and Grill
519 Kimberton Rd.
484-927-4244; LibertyUnionBar.com
★ Louette's BYO
106 Bridge St.
484-924-9906; LouettesBYO.com
Majolica
258 Bridge St.
610-917-0962; MajolicaRestaurant.com
✻ Seven Stars Inn
263 Hoffecker Rd.
610-495-5205; SevenStarsInn.com
★ Sips Bistro & Bar
400 Bridge St.
484-924-9721; SipsPhoenixville.com
★ Sly Fox Brewhouse & Eatery
520 Kimberton Rd.
610-935-4540; SlyFoxBeer.com
TASTE
236 Bridge St.; 484-924-9530
SandCastleWinery.com/Taste-Phoenixville
Thai L'Elephant
301 Bridge St.
610-935-8613; ThaiLElephant.com
Vecchia Pizzeria
249 Bridge St.
610-933-1355; VecchiaPizzeria.com
Pottstown
Lily's Grill
115 E. High St.
484-945-1008; LilysGrill.com
Sly Fox Tasting Room
520 Kimberton Rd.
610-935-4540; SlyFoxBeer.com
Springfield
★ Tavola Restaurant + Bar
400 W. Sproul Rd.
Springfield Country Club
610-543-2100; Tavolas.com
Tavola offers a fun, relaxing restaurant and bar experience with their newly renovated dining room, golf course views and fire pit lounges. Menus feature eclectic American cuisine and brick oven specialties with fresh ingredients sourced from onsite vegetable and herb gardens. Enjoy live acoustic music along with fast and friendly service. Happy Hour, Mon-Thurs from 4 to 6 or Sunday Brunch that includes a complimentary mimosa for guests 21+.
Swarthmore
Broad Table Tavern
10 S. Chester Rd.
610-543-7500; TheInnAtSwat.com
With menus inspired by the seasons, Broad Table Tavern showcases locally sourced ingredients and regional artisan products. This full service restaurant was created to celebrate the partnership with local farms, vineyards, breweries and purveyors who share their vision. Offering an approachable beverage selection, convivial atmosphere and warm staff, the Broad Table Tavern is the ideal gathering spot for colleagues, family and friends.
Unionville
Catherine's Restaurant
1701 W. Doe Run Rd.
610-347-2227; CatherinesRestaurant.com
✻ Foxfire at The Stone Barn
Rt. 842, (3 mi. N. of Rt. 1)
610-347-2414; TheStoneBarn.com
Villanova
Azie On Main
789 E. Lancaster Ave.
610-527-5700; AzieOnMain.com
★ Main & Vine California Bistro
789 E. Lancaster Ave.
484-380-3688; MainAndVineBistro.com
Wayne
A Taste of Britain
Eagle Village Shops, 503 W. Lancaster Ave.
610-971-0390
ATasteOfBritainInWayne.com
★ At The Table BYOB
11 Louella Ct.
610-964-9700; AtTheTableByob.com
Ardé Osteria & Pizzeria
133 N. Wayne Ave.
484-580-6786; ArdeWayne.com
Autograph Brasserie
503 W. Lancaster Ave.
610-964-2588; AutographBrasserie.com
★ ✻ Black Powder Tavern
1164 Valley Forge Rd.
610-293-9333
BlackPowderTavern.com
Located just outside Valley Forge National Historical Park, combining local flavors with American history. The menu features a variety of small and entree-sized plates that pair well with the extensive craft beer offerings. Ask about private dining options. Mon–Thurs, 11 am to 10 pm; Fri–Sat, 11 am to 11 pm; Sun, 10:30 am to 9 pm, brunch until 2. Daily Happy Hour.
Christopher's A Neighborhood Place
108 N. Wayne Ave., 610-687-6558
ChristophersANeighborhoodPlace.com
The Goat's Beard
103 N. Wayne Ave.
484-584-4979; TheGoatsBeardWayne.com
Margaret Kuo's, Wayne
175 E. Lancaster Ave.
610-688-7200; MargaretKuo.com
✻ Paramour
139 E. Lancaster Ave.
610-977-0600; ParamourWayne.com
The Silverspoon Restaurant
503 W. Lancaster Ave., Eagle Village
610-688-7646; SilverspoonWayne.com
★ Teresa's Café and Next Door Bar
120–126 N. Wayne Ave.
610-293-9909; Teresas-Cafe.com
White Dog Café
200 W. Lancaster Ave.
610-225-3700; WhiteDog.com/Wayne
West Chester
(See the West Chester article in this issue
for more dining options.)
★ Andiario
106 W. Gay St.
484-887-0919; Andiario.com
★ Bango Bowls
109 W. Gay St.
484-266-7389; BangoBowls.com
Bar Avalon
116 E. Gay St.
610-436-4100; AvalonRestaurant.net
Country Bagel and Bakery
145 E. Gay St.
610-696-8890; CountryBagel.com
Established in 1998 and family owned, Country Bagel and Bakery offers fresh bagels, pastries, donuts, coffee, breakfast sandwiches, cakes and more. They feature 25 varieties of Kettle-boiled and stone hearth-baked bagels, made from scratch every morning. Open Mon–Fri, 6:30 to 3; Sat–Sun, 7-3. Breakfast, lunch, delicious.
The Classic Diner
16 E. Gay St.
484-947-0809; TheClassicDinerPA.com
✻ Dilworthtown Inn & The Inn Keeper's Kitchen
Old Wilmington Pk.
610-399-1390; Dilworthtown.com
Dolce Zola
134 E. Gay St.
484-887-0760; DolceZola.com
★ Fiorello's Café Old World Italian Cuisine
730 E. Gay St.
610-430-8941; On Facebook
High Street Caffe / Vudu Lounge
322 S. High St.
610-696-7435; HighStreetCaffe.com
★ Iron Hill Brewery & Restaurant
3 W. Gay St.
610-738-9600; IronHillBrewery.com
Kildare's
18–22 W. Gay St.
610-431-0770; KildaresPubWC.com
Kooma
123 N. Church St.
610-430-8980; KoomaRestaurants.com
★ La Baguette Magique
202 W. Market St.
610-620-4729; MagicBaguette.com
An authentic taste of France in the heart of West Chester. Artisanal, all-natural bread baked fresh every day, luscious French vienoisserie, the best croissants this side of the Atlantic and a savory array of lunch options. Open every day but Monday, eat in or take home. Catering orders and private on-site events custom designed.
Landmark Americana Tap & Grill
158 W. Gay St.
610-701-9900; LandmarkAmericana.com
This is the spot to watch the big game or just to get together with family and friends. Serving a wide variety of burgers, tacos, mac 'n' cheese, finger foods as well as healthy options of soups, salads and lighter fare. They carry a full gluten-free menu plus kids' and late night menus. A large private room with full bar is available for parties, meetings and other events. Open Mon–Sun, 11 am to 2 am.
★ ✻ Limoncello Ristorante
9 N. Walnut St.
610-436-6230
LimoncelloRestaurant.com
★ ✻ The Lincoln Room
28 W. Market St.
610-696-2102; On Facebook
Enjoy a quiet lunch, a cozy pot of tea or High Tea for one, two or three in one of West Chester's most famous historic buildings. Select from their extensive menu of specialty teas, sweet and savory scones and seasonal favorites. Their signature dessert is Croissant Bread pudding with Crème Anglaise. Loose leaf tea available; BYOB. Open Wed–Sat, 11 to 3. Private parties, Sun–Tues. Reservations suggested.
★ Love Again Local
18 S. Church St.
484-266-7381; LoveAgainLocal.com
★ Más Mexicali Cantina
102 E. Market St.
610-918-6280; MasMexicali.com
The Caulfield family invites you to enjoy award-winning Mexicali Fresh cuisine with a rock-n-roll flair in the first floor Cantina, second floor Velvet Lounge & Tequila Bar or "Más on the Roof" with a great view. The hip Cantina ambiance sets the stage for family favorites like traditional tacos, plus veggies and tofu, too. Perfect and unique spot for your next private party or catering for your offsite event.
✻ The Mediterranean Restaurant
150 W. Gay St.
610-431-7074; TheMedWCPA.com
★ Opa Opa Greek Restaurant
122 E. Gay St.
610-696-4100; OpaOpaGr.com
Pica's Restaurant
1233 West Chester Pk.
610-789-7770; Picas-Restaurant.com
★ ✻ Pietro's Prime Steakhouse & Martini Bar
125 W. Market St.
484-760-6100; PietrosPrime.com
Family-owned and operated, Pietro's Prime is the place to eat in West Chester, serving nothing but prime beef and fresh seafood in a casual, comfortable atmosphere. They have live music in the bar Wed–Sat. Lunch Mon–Sat, 11 to 4. Dinner Sun–Sat, 4 until … Bar open 'til 2 am. Come have a drink and/or a bite to see what you're missing.
★ Rai Rai Ramen & Hawaiian BBQ
124 E. Market St. 610-738-8808
On Facebook
Roots Cafe
133 E. Gay St.
610-455-0100; RootsCafeWC.com
✻ Ryan's Pub
124 W. Gay St.; 610-344-3934
Ryans-Pub.com
Saloon 151 Whiskey Bar & Grill
151 W. Gay St.
610-701-8489; Saloon151.com
Side Bar & Restaurant
10 E. Gay St.
610-429-8297
SideBarAndRestaurant.com
Social Lounge & Bar
117 E. Gay St.
610-738-3948; TheSocialWC.com
★ Spence Cafe
131 N. High St.
610 918-1272; Spence.Cafe
Recently winning 2018 Best Pre-Theater Dinner, The Original Spence Café will not disappoint those looking for a quick and delicious lunch or a romantic, refined dinner enjoyed with a favorite bottle of wine. Specializing in fresh seafood, Chef Andrew Patton's attention to detail and culinary expertise make this quaint BYOB a place you will want to visit over and over again.
Star of India Restaurant
155 W. Gay St.
610-429-0125; On Facebook
Teca
38 E. Gay St.
610-738-8244; TecaWC.com
West Grove
✻ Twelves Grill & Cafe
10 Exchange Place.
610-869-4020; TwelvesGrill.com
West Marlborough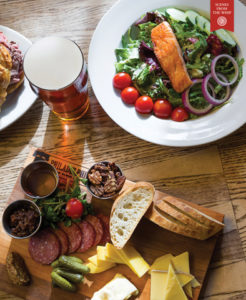 ★ The Whip Tavern
1383 N. Chatham Rd.
610-383-0600; TheWhipTavern.com
Nestled in the Chester County countryside, the warm and inviting atmosphere of this English pub radiates at the heart of horse country. If you're nearby, stop and settle in for a cozy toast by the fire and share glad tidings and flavours from The Whip. Enjoy traditional pub fare and American favorites. BYO for wine or choose from over 50 seasonal, local and imported beers. Lunch, 11 to 4; dinner Sun, Mon, Wed, Thurs, 4 to 9, Fri–Sat, 4 to 10; brunch, Sun, 11 to 2. Closed Tues.
Delaware
Centreville
✻ Buckley's Tavern
5812 Kennett Pk.
302-656-9776; BuckleysTavern.com
✻ The Centreville Cafe & Montrachet Fine Foods & Caterers
5800 Kennett Pk.
302-777-4911; CentrevilleCafe.com
Located in a beautiful, gentle historic area, Centreville Cafe is the perfect spot for gatherings, events, visiting doggies and all the good things in life. Catering by Montrachet Fine Foods designs menus for your preferences—meeting special dietary needs and requirements is one of their specialties, preparing foods that are vegetarian, vegan, sugar-free, wheat and gluten free, kosher, and organic, in addition to special diet programs.
Greenville
★ Pizza By Elizabeths
3801 Kennett Pk.
302-654-4478; PizzaByElizabeths.com
Montchanin
✻ Krazy Kat's
Rt. 100 & Kirk Rd.
At the Inn at Montchanin Village
302-888-4200; KrazyKatsRestaurant.com
Wilmington
Banks Seafood Kitchen & Raw Bar
101 S. Market St.
302-777-1500; BanksSeafoodKitchen.com
Chelsea Tavern
821 N. Market St.
302-482-3333; ChelseaTavern.com
★ Columbus Inn
2216 Pennsylvania Ave.
302-571-1492; ColumbusInn.net
One of Wilmington's most beloved and oldest restaurants, Columbus Inn has welcomed guests for decades to enjoy its contemporary American cuisine, warm hospitality and excellent service. The Inn serves a superb selection of seasonal American fare, eclectic wines and classic to craft cocktails. There is a dining atmosphere for every occasion in the rustic tavern, romantic dining rooms, outdoor seating and private dining.
★ Domaine Hudson Wine Bar
1314 N. Washington St.
302-655-9463; DomaineHudson.com
Named "a must-visit restaurant" by The News Journal, Domaine Hudson features Zagat-rated New American food, an award-winning wine list, and impeccable service. Enjoy private dining, exclusive wine dinner events, happy hour specials and more. Awarded Open Table's "Best Wine List in the Greater Philadelphia Region," this has been noted as one of Wilmington's best restaurants.
Hotel du Pont, The Green Room
11th & Market Sts., 302-594-3154
HotelduPont.com/Dining/Green-Room
La Fia
421 N. Market St.
302-543-5574; LaFiaWilmington.com
Mikimotos Asian Grill & Sushi Bar
1212 Washington St.
302-656-8638; Mikimotos.com
Tonic Bar & Grille
111 W. 11th St.
302-777-2040; TonicBarGrille.com
back to top