COVID-19 in Children
For Covid and MIS-C, Preparation is key
What to Know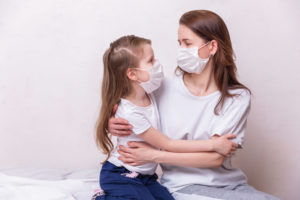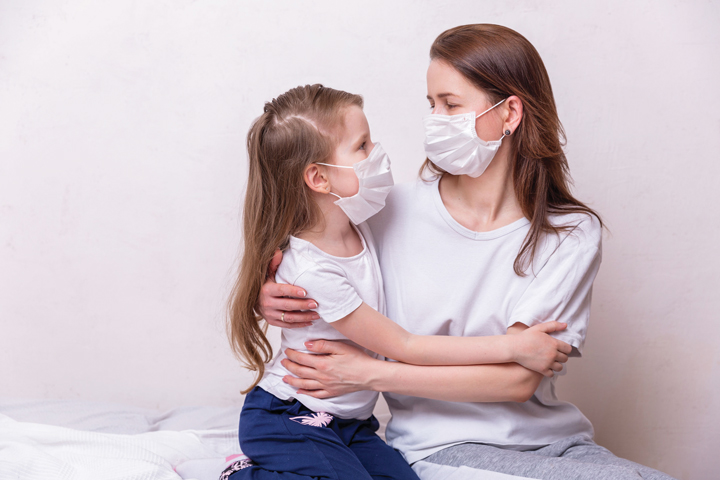 Symptoms of COVID-19 in children can be the same as other common viruses. Some children will get respiratory symptoms such as cough and shortness of breath, while others get gastro-intestinal symptoms with vomiting and diarrhea.
According to pediatrician Dr. Cynthia Schadder, "Most children with COVID-19 will get a fever." She recommends monitoring your kids for other signs of illness. "We ask parents to contact us with symptoms when their child has a fever, is not able to drink enough fluids to stay hydrated or urinate regularly, if the child is lethargic or irritable, has problems breathing, or a has a new rash—especially if it's dark red or purple or doesn't turn white or briefly fade when you push on it."
There are more symptoms to monitor. "Some children with COVID-19 have presented with red or purple toes, referred to as 'COVID toes,'" says Dr. Olubunmi Ojikutu, Chair of Pediatrics at Tower Health. "Recently, we have seen belly pain, with or without vomiting and diarrhea. Less common but important symptoms are chills, shivering, sore throat, muscle pain, headache, loss of smell or taste, and skin rashes," she continues.
To help prevent infection, both physicians echo the importance of teaching children to wash their hands for a minimum of 20 seconds, coughing or sneezing into their elbow, and practicing social distancing. Children over 2 should wear a mask when in public places indoors, although masks are not recommended for children under 2 due to the risk of choking or breathing problems.
Helping Children Manage the Stress of COVID-19
Because children often take their cues from adults, it's important for parents to remain calm and reassuring when discussing COVID-19 with their kids. Keep the conversation simple, avoid blame or exaggeration.
You might start by asking your kids open-ended questions about what they know and what questions they have. This helps you identify gaps in your child's awareness and will help you how to reassure and correct misinformation.
"I recommend parents use phrases such as 'we will go through this together as a family' and 'we are here for you' to help reassure children when discussing the virus," says Dr. Ojikutu. She believes it's also important to leave children with one or two simple things they can do to prevent getting sick, like washing their hands or using a mask as recommend.
Dr. Schadder recommends children "practice" wearing their mask at home so they have experience with it before going out in public. Children should also be taught not to share their mask or touch others' masks.
During these uncertain times, parents should be on the lookout for stress in their kids. And parents should be sure to model healthy stress responses to help children deal with their feelings.
"Stress might look different in children," says Dr. Ojikutu. "They can become anxious, fearful, sad or depressed. If the source of stress is prolonged and compounded—as we are seeing during the COVID-19 pandemic—children could have a combination of these responses."
Dr. Ojikutu adds that children might become clingy or angry, worry about others, sleep poorly or excessively, eat poorly or eat too much. They may also become more argumentative than usual or lose interest in the things they typically enjoy.
Social isolation and loss of peer relationships that are happening as a result of staying at home and social distancing can put teens at risk of depression or thoughts of suicide.
If you have a child already under care for mental health, it's important to continue the counseling services and other behavioral health care. And if you have a teen who is showing new signs of depression, don't minimize those concerns. It's best to contact your pediatrician immediately.
Coping
Dr. Ojikutu recommends that parents help children explore and develop coping mechanisms to deal with their feelings. The loss of normal routines makes many individuals look for something else to control.
She recommends helping children find something safe they can be in control of, or steering the child into healthier diversions. It may also be useful to try to maintain some forms of normalcy, including things like following a healthy sleep routine.
Many young children will be excited to explore new activities if the people they love join them. Consider taking a walk, playing games as a family, playing in the backyard, learning (silly) dance moves, or doing regular Zoom sessions with others the child is close to but cannot be with.
Positive attention is one of the best ways to reassure your children that your family will weather any difficult situation—including COVID-19—together.
Since daily routines have changed, it's more important than ever for everyone, including children, to get daily exercise. Dr. Schadder recommends being outdoors to enjoy the benefits of fresh air and natural vitamin D. Exercise is beneficial for both mental and physical health and helps prevent obesity as well as depression.
Additional COVID-19 online resources are available on the websites for
Centers for Disease Control and Prevention, at CDC.gov
American Academy of Pediatrics, at AAP.org, and
American Academy of Pediatrics, at HealthyChildren.org.
If you have additional questions or concerns, you should contact your pediatrician or other healthcare provider.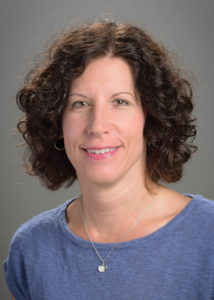 Dr. Schadder is a pediatrician at Pediatrics – Tower Health Medical Group in Wyomissing. She earned her M.D. at Penn State University and is board-certificated in pediatrics, with more than 26 years of medical experience.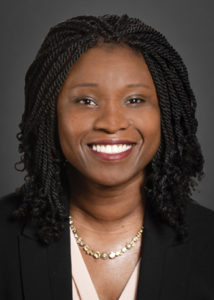 Dr. Ojikutu, Chair, Department of Pediatrics, has practiced as a pediatrician at Reading Hospital since 2005. As Chair, she ensures delivery of high-quality care to Tower Health's youngest patients. She is board-certified in pediatrics and earned her M.D. at the University of Medicine and Dentistry of New Jersey.
back to top
Our Favorite Resources
Lower Bucks Hospital
Roxborough Memorial Hospital
Surburban Community Hospital