Beautiful Backyards
Ideas to inspire your outdoor oasis
Summer is coming up, and it's time to get your backyard ready! Whether you're dreaming of a major renovation or planning a smaller project, there are so many ways you can elevate your outdoor space. Here are ideas to inspire you to create your very own outdoor oasis.
The Pleasure of Pools
Nothing says "outdoor oasis" quite like a pool. So, what to do to get the most out of yours?
This year, pools are all about nature-inspired designs that incorporate natural materials into your pool area, including stone and wood elements. This trend also makes use of popular water features — picture a secluded rock grotto underneath a waterfall. Add greenery for an especially natural look.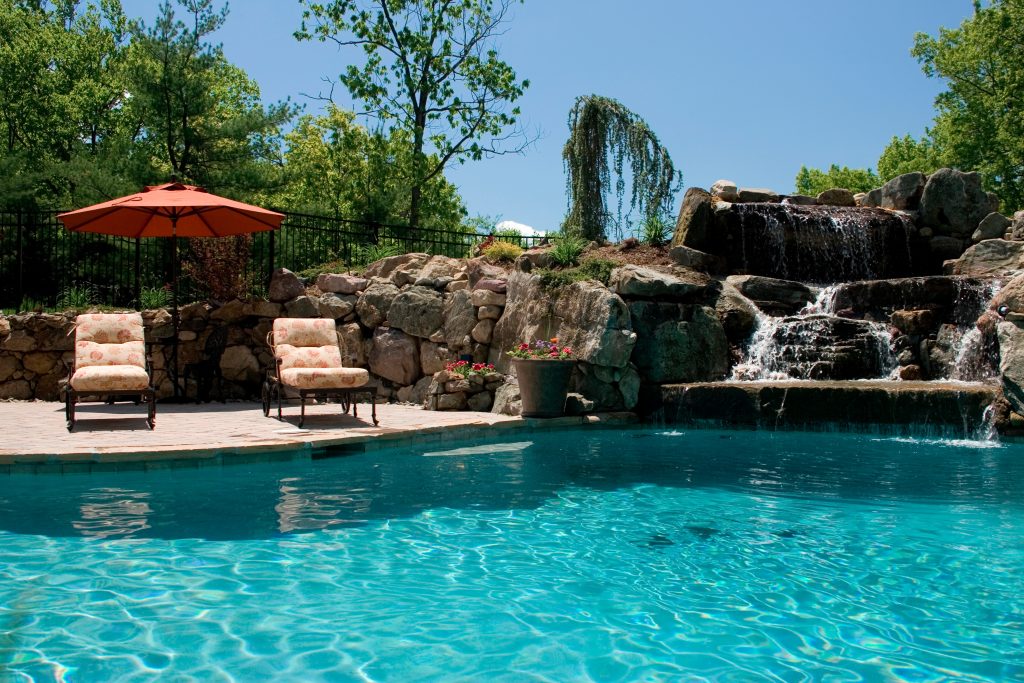 Another major trend is the infinity pool. Vanishing-edge pools have been popular for years, but pool designers are doing more with multi-tiered pools. These pools use infinity edges so each level of the pool flows seamlessly into the next. This technique can also be used for elevated spas that spill over into the pool. For homes with a view, put an infinity edge behind a swim-up bar (another trending pool feature), so you can sip your drink overlooking a scenic vista.
Consider adding a tanning ledge to your pool. Known as a Baja shelf, this feature is a shallow ledge, just a few inches deep, where you can sunbathe while staying cool in the water. It's a great place to play with kids or pets who aren't ready to go all the way into the pool. And it's perfect for simply relaxing with a cold drink.
Finally, try experimenting with a unique pool color. Because it absorbs most other colors, pool water tends to look blue, which is reinforced by a blue, white or gray pool finish. Turn your water a tropical green by using a green, brown or tan finish. Or go for a less natural, more modern look with a striking black pool. Or create the effect with colored LEDs (learn more in the Outdoor Lighting section).
Decks and Patio Spaces
Take your deck or patio to the next level — literally — with a multi-level design. Besides giving your outdoor space a unique look and feel, multiple levels can create separate areas for different activities. For relaxing, add builtin seating or a fireplace. For dining and entertaining, build an outdoor kitchen or bar.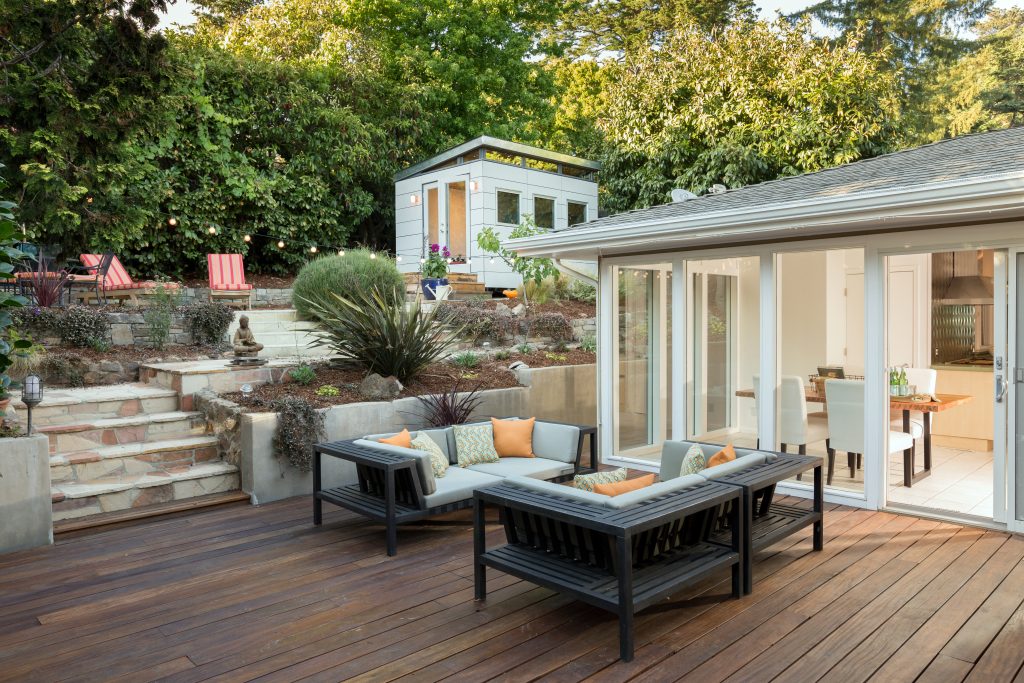 Outdoor kitchens, a popular feature for outdoor entertaining, can be as large or small as you like, plus customized to your needs. They can include built-in grills, refrigerators, sinks, storage or a pizza oven to cook woodfired pies al fresco.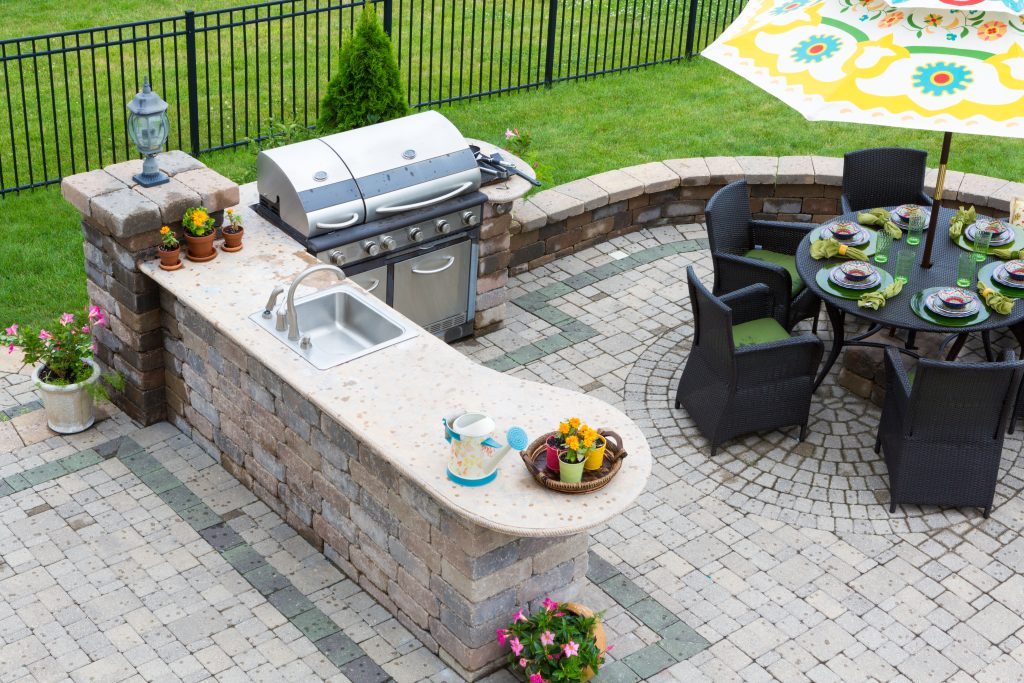 Consider adding a garden to your deck or patio. Grow fruits and veggies right outside your kitchen with permanent raised beds, planter boxes or vertical planters — which come with the added benefit of increased privacy. Fragrant fruit trees, insect-repelling herbs, vine-ripe tomatoes — what's not to love?
When it comes to building decks, sustainability is all the rage. Choose eco-friendly materials like composite decking (made from recycled plastic and wood fibers), bamboo or reclaimed wood. These materials look great, plus they're low-maintenance, long-lasting and have a reduced environmental impact.
Lush Yet Sustainable Gardens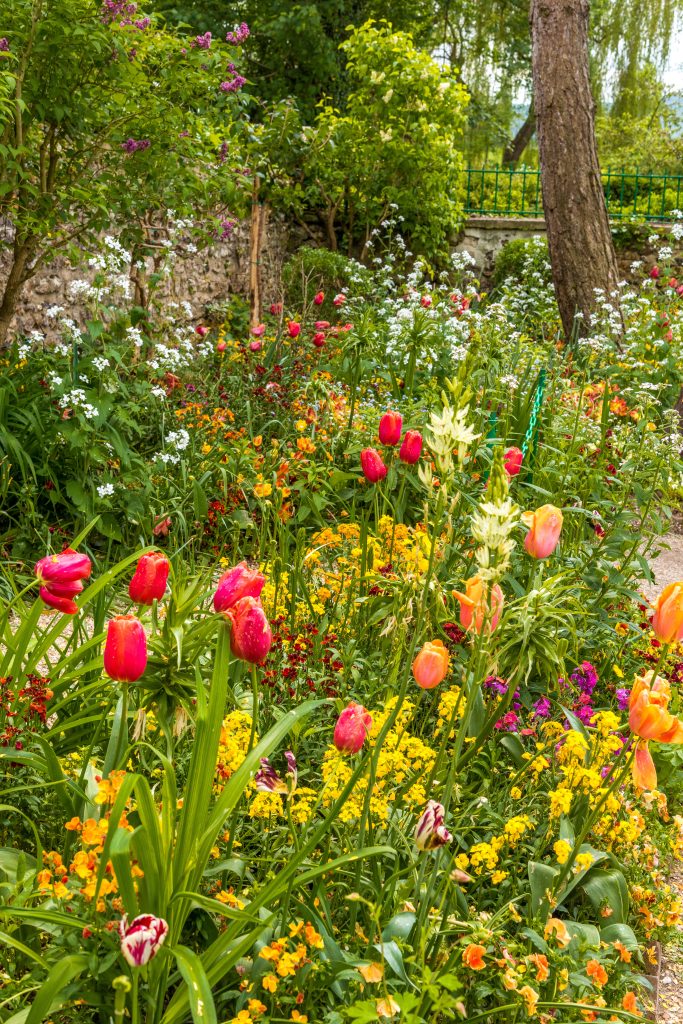 As with decks, eco-friendly gardens are increasingly popular — and necessary! Consider adding native and drought-tolerant plants to your garden for low maintenance. Pollinator-friendly plants are trending as well. Not only do they add a pop of color to your garden, but they attract birds, bees and butterflies. Some avid gardeners are removing turf lawns altogether, replacing them with clover or native wildflowers.
When planning your sustainable garden, get recommendations from the experts. Recent articles in County Lines from Willistown Conservation Trust and Jenkins Arboretum & Gardens are a great place to start.
Another gardening trend is edible landscapes. The idea here is to create an attractive garden that provides food as well. Don't confine your edible plants to one spot in your garden. Instead, plant herbs, vegetables and berry bushes all around your yard.
Finally, expect to see a more maximalist garden aesthetic this year, incorporating bold colors, volume and texture. Don't be afraid to mix and match! The goal is a less structured, more organic design. "Meadowscaping" is rising in popularity, incorporating soft ornamental grasses, wildflowers growing free and meandering stone pathways to emulate the feel of a natural meadow in your oasis.
Outdoor Lighting
Get creative with your outdoor lighting. Put lights in and around your pool. Use uplighting to accent certain plants, garden statues and water features. Illuminate your deck at night with lights on the underside of railings. Place lanterns along pathways, for safety and aesthetics. Hang string lights for a warm ambiance.
Today, LED lights are the top choice — they're brighter and more energy-efficient than incandescents. Plus they can be customized, so you can adjust the color and intensity to suit the mood. Similarly, solar-powered lights are a sustainable, cost-effective option. They collect the sun's energy during the day, then turn on automatically at night.
And consider investing in a smart lighting system that allows you to control all your outdoor lighting from your phone or smart home device (Amazon's Alexa or Google Home).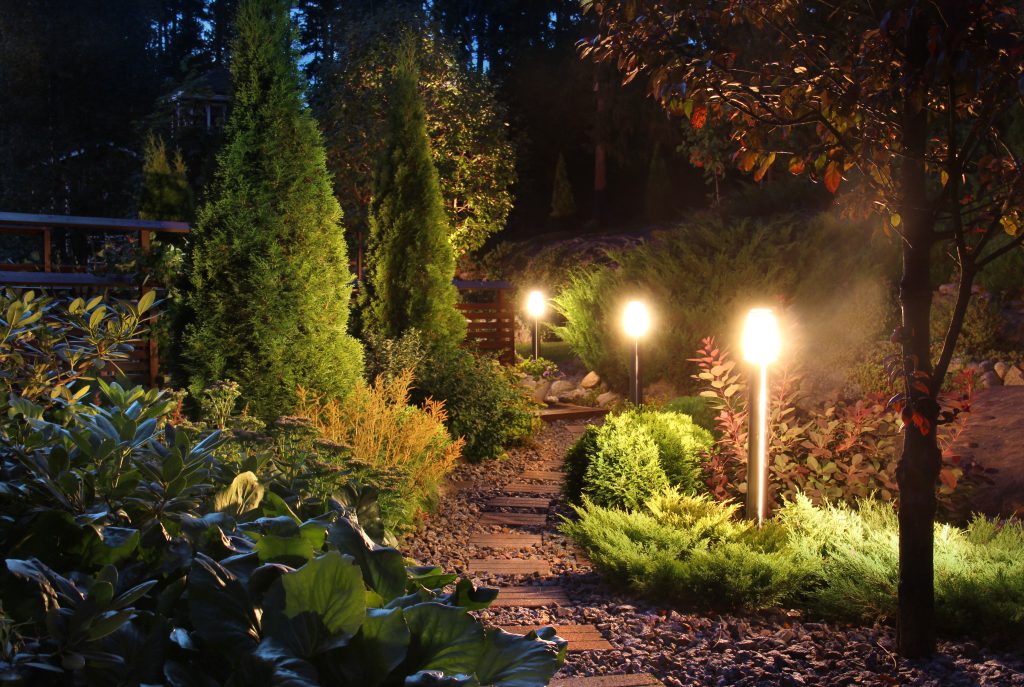 back to top