Always Keep Growing
Gardening for Personal Growth: An Essay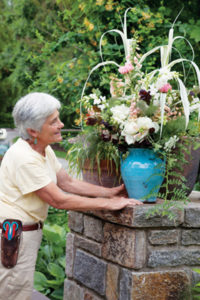 If a single word were to exemplify gardening, it may be growth. From the annual cycle of renewal and decay to the long-term growth of species over time, gardens are growth incarnate.
A comparable exemplar is us, humans. Like the garden, we move through the seasons of life, growing and changing at various rates, responding to our conditions. Hopefully, over time, we age into something distinct.
It's no coincidence, then, that many find gardening such a fulfilling practice—it mirrors the human experience.
At Chanticleer Garden both staff and guests are encouraged to engage with the garden in their own personal way, as everyone approaches life—and gardening—differently. Despite these differences, we are united by the constant of growth.
Although some plants seem to continue to grow—physically—virtually indefinitely, we do not. This is not to say our growth is complete—it's simply manifested in other, non-physical, ways—notably through learning. And while we may physically "peak" relatively early in life, knowledge, experience and subsequent wisdom continue to be garnered through the years, should we be open to them.
Anyone who practices a special skill knows this well as they practice, fail, refine and master the new talent over time. Gardeners are particularly well acquainted with this reality, and the best get better with age because of the vast knowledge and experience they gather from a lifetime of partnering with plants.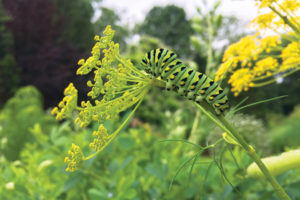 For many, gardening is a practice discovered later in life, an activity for when they finally have the time, once the kids are grown or when retirement begins. As a result, it's common for people to feel they're late to the game.
Yet if gardening were a race with a finish line, this may be true. Fortunately it's not. Gardening is an ongoing and ever-evolving practice. The only constraints are those you set yourself. Endless opportunities for growth abound as we each approach this pursuit in our own personally enriching way.
Growth is at the heart of what gardening accomplishes for both plants and people. As we say, good gardens are about the plants, great gardens are about the people.
So how is growth as a gardener achieved? That depends on your approach and desire, since gardening is essentially a personal endeavor. To know plants is to grow, and more often than not, kill lots of plants.
We all come to know plants by interacting with them intimately, planting and tending to their needs as we would a child. Similarly we have the privilege of watching them grow and thrive, and in the case of herbaceous perennials and woody perennial plants that return year after year, become increasingly independent over time.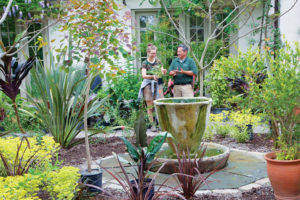 The important thing is to try, fail and try, try again. Many of us fear the loss of a plant because we're caring people, but some loss is okay. We must acknowledge that loss is inevitable, especially in the garden. When this occurs, we're fortunate to be able to rely on fellow gardeners who comprise a generous and enthusiastic group ready to offer advice and support from their own experiences.
Growth as a gardener may come from the very traditional avenue of enrolling in school or a class. Local gardens, arboretums and garden centers offer a wide range of classes for every level of gardener.
Through its collaborations with other area organizations, Chanticleer offers classes on gardening techniques through both the Pennsylvania Horticultural Society and Mainline School Night. These courses, designed to educate and inspire, cover a variety of topics from native plants, small trees and shrubs for the home landscape to late season fall gardening and maintenance.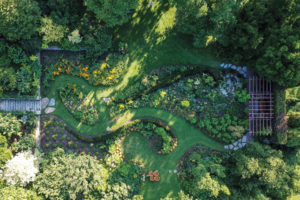 If growth is in part a response to surrounding conditions, then those of us who live in the Delaware Valley are better primed for growth than anywhere else in the United States. Philadelphia is America's Garden Capital with over 30 public gardens within 30 miles of the city, including Chanticleer, Jenkins Arboretum, Tyler Arboretum, Scott Arboretum, and or course, Longwood Gardens. Like the plants they contain, each garden is unique and diverse, offering a tremendous variety of experiences and learning opportunities for local gardeners.
At local gardens staff members are encouraged to constantly strive to learn, grow and improve as gardeners. This same enthusiasm is transferred to visitors who take inspiration from the public gardens to make their personal horticultural dreams a reality.
A classic adage of gardeners is the best time to do something is when you're thinking about it—so start now! Whether you're a seasoned gardener or just getting started, give gardening a try and start today.
There are few things more grounding and gratifying than connecting with the world around you. Plant lots, fail often and strive to continue to learn. We are fortunate to be in America's Garden Capital so visit gardens, try something new and always keep growing.
Chanticleer is a dynamic, ever-changing garden. The staff welcomes guests to visit, observe the garden frequently throughout the seasons, ask questions and be inspired. To learn more about classes, visit ChanticleerGarden.org. Chanticleer is open until November 3rd, 2019, Wed.–Sun., 10 a.m. to 5 p.m. and is located at 786 Church Rd., Wayne.
back to top