Your Health is Trending!
Cheers to healthier wines
Have you noticed some new labels at your local wine shop? Your favorite wine producers are making interesting wines you need to check out ASAP! You'll find options that are low calorie, low sugar, low alcohol, gluten free and even combinations of some or all the above.
But what does this mean for your sipping pleasure? Here's a brief overview, along with some recommendations.
Low-Calorie Options
Low calorie anything and everything has been trending for what seems like eons. And for good reason. As we know, controlling your calorie intake and sources can be a major method for controlling your health.
Perhaps surprisingly, wine is also an area where you can cut your calorie intake, if you choose. An average glass of wine contains about 100 to 125 calories for a 5-ounce serving. And today since many wineries are changing their formulas or creating secondary labels for wines to feature lower calorie options, fans have many more choices to enjoy. These low-cal sips range from 70 to 100 calories per serving. (Check the information on the back label or producer's website for the accurate calorie count of your favorites.)
Producing a low-sugar wine can be difficult since the main ingredient — grapes — is full of sugar! And it's the sugar that becomes alcohol in the fermentation process. Yet winemakers have found a way.
As a baseline, the average glass of wine has roughly 0.9 to 1.4 grams of sugar, which is part of the daily maximum for men and women of 36 or 25 grams, respectively. This sugar content has spurred winemakers to innovate, and in the past few years, methods have been developed for removing sugar from wine before and after fermentation to create wines that are both low in sugar and low in alcohol.
One rough method for estimating sugar levels in wine is to check the alcohol content. This is not an iron-clad rule, but typically the higher the alcohol level, the drier the wine, which means less sugar. This works in the reverse as well — when there's less alcohol, there's likely more sugar.
Low-Alcohol and Alcohol-Removed Wines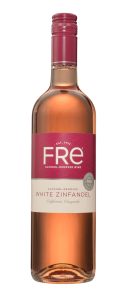 Much as low-calorie options have been all the rage, low-alcohol (and alcohol-removed) beverages have also been trending. Dry January begat Sober October, the sober curious plus other months when many opt for no- or low-alcohol drinks.
Clearly, there are many reasons for lowering alcohol consumption, and health is just one of them. Although lower alcohol wines tend to be sweeter when produced by traditional methods, many winemakers now use newly developed processes to remove sugar and alcohol. This results in many more styles of low-alcohol wines — from very sweet to very dry. Not only are these wider options available for low-alcohol wines but for alcohol-removed wine as well.

The trend in alcohol-removed wines —aka dealcoholized wines — has also been increasing rapidly. Currently, Fre (from Sutter Home) is the main option — offering brut ($9.99), chardonnay, red blend, white zin ($8.99) — but this should change as more people want real wine with little to no alcohol. Fre uses a spinning cone method with centrifugal force to evaporate alcohol from the wine, while preserving the aromas and flavors.
It's important to note that even alcohol-removed wines still have faint traces of alcohol left, though usually no higher than .5% alcohol by volume (ABV). And the alcohol levels of wines vary widely. The average glass of wine contains about 12% alcohol, but bottles range from as little as 5.5% to as much as 20%. Alcohol level varies by the variety of wine, the winemaker and their desired ABV.

There are also certain styles of wine that are naturally low in alcohol – such as vinho verde — that are are typically associated with summer as they are light and easy to drink. Try Aveleda ($12.49) and Gazela ($11.39), both with only 9% alcohol yet still crisp to the taste.
In addition, certain sweet wines also have a low alcohol level because of the fermentation process. Moscato wines have an alcohol content that ranges from 4% to 11% but have a much higher sugar content in exchange for the lower ABV.
Low-alcohol options also extend to mocktail-related products that are trendy now. The are many variations on the classic mimosa, French 75 and other drinks that hold all the flavor and fizz with little to no alcohol.
Recommendations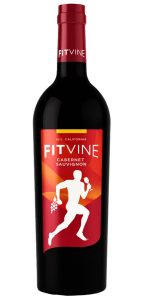 Armed with this short background on the low-calorie and low-alcohol trends, it's time for recommendations. There are now many options to choose from, so try a few to find the ones you like the best.
One of the biggest names on the market is FitVine, making chardonnay, pinot grigio and cabernet sauvignon ($14.99). It's one of the first companies to create low-sugar wines and to make them affordable and popular. Their process allowed the wines to be lower in tannins, sugars and histamines, while also being vegan and gluten free.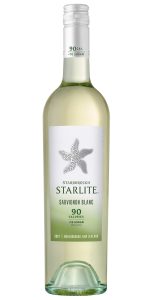 Starborough's Starlite Sauvignon Blanc ($13.99) is a 90-calorie wine with less than a gram of sugar per serving and tastes as light as a tropical breeze.
Kim Crawford's Illuminate Sauvignon Blanc and Rosé ($18.99; $16.99) are also quickly gaining traction with their new label coming in at 70 calories per glass, plus a lower alcohol content of 7%.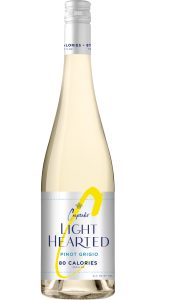 Cupcake's Light Hearted line — chardonnay, pinot grigio, sauvignon blanc, rosé, pinot noir ($11.99) — is extensive and truly has it all. These wines have 80 calories, 8% alcohol, less than a gram of sugar, and are gluten free. Healthy options.
Need to serve a big group, and a few bottles just won't do it? Make a beeline for the box wine aisle for economy-sized options. These days, there's no shame in serving box wine, which had improved significantly in quality over the years.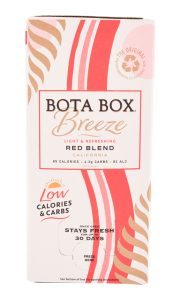 Bota Box Breeze ($22.99) features four different wines — pinot grigio, sauvignon blanc, dry rosé, red blend — that are all 80 calories, lower in sugar, lower in carbs, 8% alcohol and gluten free. Black Box's Brilliant Collection ($22.99) is a second option, offering chardonnay, pinot grigio and cabernet sauvignon, all 70 calories and 6.5% alcohol. Both of these wines come in 3L boxes, so there's plenty to share with friends and family.
There's still so much more to learn on these topics, so stop by your local wine shop to find out more from a wine specialist.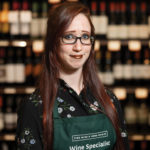 Jessica Roberts has worked with Fine Wine & Good Spirits for six years, taking the position of Wine Specialist a year and a half ago. What began as a hobby soon blossomed into a satisfying career. Jessica works at the Premium Collection store in Phoenixville. Stop by for one of her tastings or just to ask a question. Learn more at FWGS.com.
back to top