You'll "Fall" for this Season's New Books
Almost a dozen reasons to grab a book
What a difference a year makes. Last fall, Covid-19 upended the publishing world, but this season, your choices are endless! Many of your favorite authors will release new books in the next few months.
Whatever your interest or passion, you'll find some great reads at your independent bookstore this fall.
Here's a small sample.
Top Picks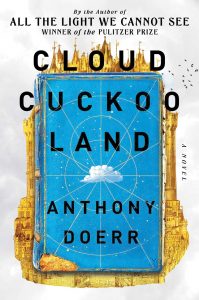 Amor Towles ("A Gentleman in Moscow") returns with another multi-layered novel, this one set in 1950s America. "The Lincoln Highway" tells the tale of an 18-year-old orphan, just released from a work farm in Nebraska after serving 15 months for involuntary manslaughter. Emmett Watson just wants to grab his younger brother and head to California for a fresh start. But two friends from the work farm have other ideas … and they blow up his plans in a big way.
Anthony Doerr ("All the Light We Cannot See") is back with another lovely story about outsiders and dreamers. In "Cloud Cuckoo Land," we meet children on the verge of adulthood, trying to navigate different worlds. Two are living through the 1453 siege of Constantinople, another is in the center of an attack on a public library in present day Idaho, and the fourth is on a spaceship decades in the future. They're connected by an ancient text as the story moves back and forth in time.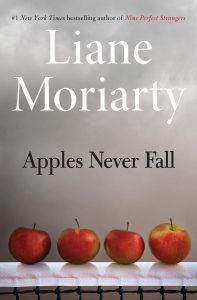 Fans of "Normal People" rejoice! Irish novelist Sally Rooney brings us another coming-of-age story of life and love among a group of friends in Dublin. "Beautiful World, Where are You?" follows four young adults as they cope with pressures of relationships, work, politics and their future. In other words, life.
In "Apples Never Fall," Liane Moriarty asks the question: If your mother was missing, would you tell the police? Even if the most obvious suspect was your father? If Moriarty's blockbuster "Big Little Lies" is on your bookshelf (or your DVR), this one's for you.
Two-time Pulitzer Prize-winner Colson Whitehead ("The Underground Railroad" and "The Nickel Boys") takes a crack at a crime story set in Harlem in the 1960s. In "Harlem Shuffle," Ray Carney may look like an upstanding furniture salesman and family man, but he actually comes from a long line of shady, uptown characters. Carney dabbles in dubious doings here and there, but when money gets tight, he agrees to fence jewels from a Harlem hotel heist. And, you guessed it. Things don't go according to plan.
Prefer something a little lighter? How about the latest from essayist extraordinaire David Sedaris? Sedaris picks up where his previous volume of diaries, "Theft by Finding" left off. In "A Carnival of Snackery," Sedaris chronicles the years 2003–2020. It's sure to bring a smile to your face. Maybe even an out-loud laugh or two.
Does George Washington still matter? In "Travels with George," bestselling author Nathaniel Philbrick insists he does and retraces Washington's first tour as president through the original 13 colonies to prove it. Philbrick packs up his wife and dog, Dora, and follows Washington' s steps from Mount Vernon all the way to the Carolinas for this entertaining and enlightening snapshot of our country.
A new cookbook from Yotam Ottolenghi is always cause for celebration. "Ottolenghi Test Kitchen" provides accessible, innovative Middle Eastern-inspired recipes that are sure to be a hit at home. With chapters like "The Freezer Is Your Friend" and "That One Shelf in the Back of Your Pantry," Ottolenghi and his team show us how to get creative with our pantry and add twists to familiar classics.
For Younger Readers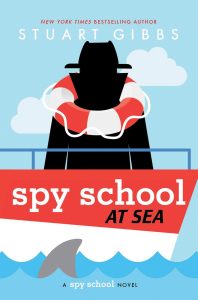 Let's not forget the younger set. There are plenty of great, new children's books to choose from.
First up, "Pony," from R.J. Palacio, author of "Wonder." "Pony" follows a young boy on his quest to find his father. He's helped along the way by a ghost and a mysterious pony. Part "True Grit," part "War Horse," this beautiful story is all about adventure, friendship and the bonds that connect us.
The ninth and latest addition to the Spy School series finds our hero on the high seas. In "Spy School at Sea," Ben Ripley and friends track his nemesis to Central America and wind up on the world's biggest cruise ship. Sounds glamorous, right? But their best-laid plans go south, and Ben and his team wind up in hot water.
And finally, the award-winning author of "The Invention of Hugo Cabret" and "Wonderstruck" is back to astonish and captivate young readers. "Kaleidoscope" is a multi-layered story about love and loss, told over 24 chapters, each featuring Selznick's iconic illustrations.
Even though some of these books aren't available just yet, you can make sure you get a copy by pre-ordering now from your independent bookstore. And if you need more inspiration, visit the store. Your friendly, neighborhood bookseller is ready and waiting to make sure you "fall" for a fabulous book.
Shelley Laurence is a bookseller at Main Point Books, an independent bookstore with a handpicked selection for every member of the family. Check out their events, book groups and children's activities at MainPointBooks.com or on Facebook, Instagram and Twitter. Order on-line for delivery or pick-up. 484-580-6978; 116 N. Wayne Ave., Wayne.
back to top