Wine Pairings for Picnics, Pools and Barbecues
Summer sipping suggestions
Summer! It's finally time to be outside, and what better way to enjoy the season than with a refreshing glass of wine!
Fortunately, there are many options on the market to choose from to enjoy your sipping in all kinds of settings. The only downside is the difficulty narrowing down your choices. But, here's a start to help you pair with summer fun.
No Glass Allowed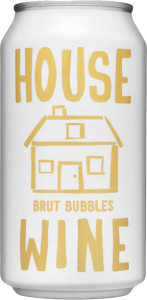 Beach, concert and pool party ventures often require special packaging for your drinks — meaning anything but glass. And there are options. The can craze isn't new, but it's a trend that has continued for good reason. Improvements in manufacturing mean you no longer have to fear the taste of aluminum in canned wine and spirits. Win-win.
That leads us to a strong candidate for your unofficial go-to house wine to grab: House Wine canned wine is a great choice for many of your summer needs. The sparkling brut bubbles and sparkling brut rosé bubbles ($6.19/can) are both top picks for the season.
Accessibility is one reason to pick up these products, but their ease of pairing with any food is another. Sparkling wines are food-friendly wines because of the natural palate cleanse you get from the bubbles. Enjoy these wines knowing each can is gluten free, environmentally friendly and well placed on Wine Spectator's "highly rated" list.
Food-Friendly Bubbles

While canned wine is growing in popularity, it might not be what you need. Many cans hold one to two glasses per can, which is great for a single person. But what do you do if you need to serve a whole party? With bigger parties — both guests and food choices — you may want to bring something flexible.
For example, have you also noticed charcuterie boards are everywhere and especially at picnics and barbecues? The boards may seem like too much on your plate to pair with one single wine. But there are options for this, too.

With the idea of sparkling canned wines still in your head, think of the many other sparkling wines to sip. The idea is the same — sparkling wine works as an excellent palate cleanser between bites. So, for a crowd, think about serving La Marca Prosecco ($18.69). This wine comes in many sizes, ranging from 375mL to 1.5L, and its crisp taste will make it the star of the show. There aren't many bubbles out there that will beat the popularity and sophisticated flavor profile of this wine.
If you're looking to switch things up, reach for a sparkling Lambrusco. The sweetness will help offset any spice you may have on your board while also offering a unique flavor profile. Riunite ($8.39) is a tried-and-true choice, but if you want something special, reach for a bottle of Alfredo Bertolani Dolce Fiore Lambrusco ($12.99).
Wines for a Barbecue

A typical barbecue meal may offer many different types of food. One of the most difficult to pair with is any grilled vegetable dish. Look no further than a grüner veltliner from Austria. Check your local wine shop for the Auer BIO Gruner Veltliner ($19.99). Not only does it stand up to roasted asparagus, it's also organically farmed and vegan.
For lighter fare, such as chicken and fish, select a lighter wine. Sauvignon blanc is a safe choice because of the acidity and fruit in the wine. Try a New Zealand sauv blanc for this pairing, such as Kim Crawford ($16.79) or Babich ($14.99), both from Marlborough and sustainably farmed.

A lighter red such as a pinot noir would pair nicely with grilled food. For classic barbecue food, like pork-based dishes, pinot noir and gamay shine. Willamette Valley, Oregon is currently producing some of the best pinots on the market and should find a spot on your table. Erath ($22.89) is a reasonably priced option, but you can elevate your game with a bottle of Solena Estate Grande Cuvee Pinot Noir ($29.99) with a 92-point score from Wine Spectator.
Fuller bodied reds pair well with big red meats. Burgers and sangiovese are a perfect match, so search the Italian section of your wine shop for a nice Chianti classico. Il Molino di Grace Chianti Classico 2019 is 100% sangiovese and one of the best Chiantis around.

If you prefer oak, try a reserva level wine that undergoes a little more aging. Canonica a Cerreto Chianti Classico Riserva 2015 ($22.89) is rated 94 points from James Suckling. At $21, this is well-priced and a choice your guests are sure to savor and ask for refills!
Cabernets and steak are another classic pair. The tannin in a robust cab will cut through the silky fat in a steak while holding up to the seasoning, depth and complexity of the meat. Treat yourself to a luxury wine, such as Austin Hope Cabernet Sauvignon from Paso Robles California ($64.99). Napa is usually the first pick of many wine buyers, but consider sampling what Austin Hope has to offer. This wine is robust enough to stand up to any heavy meat you serve and garners home-run ratings year after year.
If you're looking for something with a little more fruit but a substantial amount of body, try the Seghesio Family Vineyards Zinfandel 2020 ($21.99) from Sonoma County. Zins are usually the no brainer for any barbecue-style meal, but Seghesio works well with any sweet rubs on your grill.
With this short guide, your summer parties should be as smooth as the butter you slather on your corn. As always, if you have further questions, stop into your local wine shop to ask for more help.
Please be safe and drink responsibly. Cheers!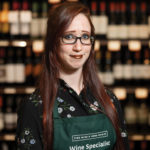 Jessica Roberts has worked with Fine Wine & Good Spirits for six years, taking the position of Wine Specialist a year and a half ago. What began as a hobby soon blossomed into a satisfying career. Jessica works at the Premium Collection store in Phoenixville. Stop by for one of her tastings or just to ask a question. Learn more at FWGS.com.
back to top