Understanding Breast Cancer Risk and How to Lower It
All women are at risk for breast cancer, and as you get older, your risk increases. Researchers estimate that 1 in 8 women will be diagnosed with invasive breast cancer at some time in their lives. This means that the average woman has about a 12-13 percent risk of developing breast cancer. That might sound scary, but if you look it at another way, there's an 87-88 percent chance that you won't develop breast cancer.
Every woman wants to know what she can do to lower her risk of breast cancer.
Today, there are many risk factors that have contributed to more women being diagnosed with breast cancer. Most breast cancers aren't inherited—only about 5 to 10 percent are. This means there are many things you can do to lower your risk of being diagnosed.
If you have no history of the disease, there are steps you can take to keep your risk as low as it can be. If you've been diagnosed, there are things you can do beyond any treatments you're receiving to reduce the risk of the cancer coming back or developing a new cancer. And if you are living with advanced-stage breast cancer, you want to do everything you can to slow the cancer's growth.
Researchers are working to learn how factors in the environments outside and inside your body may work separately and together to affect your health and your risk of developing breast cancer. The environment inside your body includes genetics (the genes you got from your parents), hormone levels and illnesses.
The environment outside your body includes air, water, food and everything else you come into contact with each day. Parts of this external environment enter your internal environment every day—the food you eat, the water you drink, the air you breathe and the vitamins or medicines you take are just a few.
Some of these factors—your sex, your age and your genetics, for example—can't be changed. But many other factors—smoking cigarettes, exercising and your food choices—can be changed or modified. By making the healthiest choices possible, you can make sure your breast cancer risk is as low as possible.
These recommendations are based on current knowledge and research. Some may seem hard—losing weight, reducing alcohol consumption or quitting smoking—but making these changes can help lower your risk of breast cancer.
Remember, no one is perfect. Set your goals and try to do the best you can every day.
Some steps yield instant payoff—like stopping hormone replacement therapy or catching up on lost sleep. Other steps require a lot of work over time before paying off—like maintaining a healthy weight.
Our aim is to give you steps that are very practical and reasonable. Set your goals and strive to do the best you can on an everyday basis!
Get Regular Exercise
Exercise is important throughout your life. Try to get at least three to four hours of exercise a week, and five to seven is even better. Here are some tips to get motivated and stick to an exercise routine even for a lifelong couch potato who doesn't know the difference between a barbell and the Liberty Bell.
•   Start slowly.
•   Try walking for 15 minutes every day and then gradually up the amount of time you walk.
•   If you walk with a friend, you can socialize and exercise. The best!
If you want to step it up a notch but aren't sure how, you may want to visit a gym or make an appointment with a personal trainer to learn about different types of exercise. Does your town have a recreation league? That's a great way to learn how to play soccer, softball or basketball or learn to swing dance or salsa.
Some people like to exercise in their homes with on-demand videos or DVDs. Others prefer gardening or fixing up their homes. A bike ride or walk with the dog in the evening can be a relaxing way to wind down after a long day and still provide important exercise.
There are so many options, there's got to be something for you. Try any type of exercise that sounds interesting to you.
Limit Alcohol Use
The risk of breast cancer increases with the amount of alcohol consumed, a 10 percent increase in risk for each 10 grams of alcohol per day (a glass of wine is about 11 grams). So, as little as one drink per day can increase risk slightly. Women who have three to four drinks per day have nearly a 50 percent increase in breast cancer risk. So it's best to reduce consumption to three or fewer drinks per week.
Here are some tips to reduce alcohol consumption, including mocktails! Here are a few of my favorites to try:
•  Pomegranate juice with seltzer/club soda, lime, and mint.
•  Margarita mix with ice or blended for a smoothie; add club soda to dilute.
•  A simple glass of seltzer and lime is really refreshing!
• Club soda is better when you add a small amount of naturally flavored syrup, such as vanilla,    hazelnut, caramel, cherry or raspberry. Starbucks sells bottles of this stuff.
• Three words: Martinelli's sparkling cider.
• Put anything in a fancy glass and you'll enjoy it more. For instance, I put yogurt in a special crystal bowl, which you can get from any local thrift store. This way an everyday snack becomes a treat—dressed up to feel special.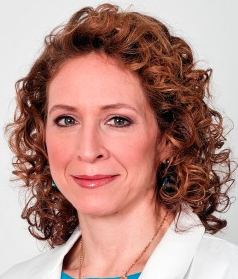 Marisa Weiss, M.D., director of breast radiation oncology and director of breast health outreach, Lankenau Hospital, Jefferson Health System, is president and founder of BreastCancer.org, the world's most used online resource for medical and personal expert information on breast health and breast cancer. She is the author of four critically acclaimed books on the topic. For more, go to BreastCancer.org.org.
back to top
Our Favorite Resources
Lower Bucks Hospital
Roxborough Memorial Hospital
Surburban Community Hospital