Stay Home—Support Local Shops Online
Great local jewelers, boutiques, home goods stores and more for you to browse!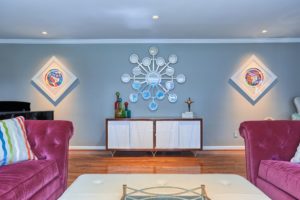 A few weeks ago we gave a big shout out to support local restaurants—those folks who provide hospitality and the setting for family gatherings and special occasions. Our area is fortunate to have so many towns that are ordinarily dining destinations. We hope you're continuing to support these local businesses and their employees as we move toward the new normal.
Another group of small businesses also deserve our attention and support—locally owned and operated shops. These are places where the owner may be the one who helps you select that special gift (at The 5 Sense, Merchant of Menace or Adorn Goods) or finds the perfect accessories for your new outfit (at Jane Chalfant, H. Rose, Phineas Gage or Tish).
Shopping for something beautiful during these difficult times is still possible at a range of area jewelers—Alexis Kletjian's inspired modern designs, Sunset Hill's antique pieces with history, and Walter J. Cook's stunning statement pieces that will turn heads and warm your heart.
We've long touted the pleasure of avoiding the mall madness and strolling charming streets lined with specialty shops. Read on to learn how local businesses are adapting to difficult times. Whether it's online shopping, phone consultations or the owner stepping in to model the latest fashions (that's you Kiki Comerford), they are continuing to serve our community.
So, surprise someone with a gorgeous bouquet from Matlack Florist, commit to that Victory Garden with help from Mostardi Nursery, or buy art from Historic Yellow Springs Art Show's online gallery. It's an investment in sustaining our community.
Here are a few of our favorite local shops and businesses we hope you'll support by shopping or buying gift cards. We're all in this together.
Stay safe and well! And have a Happy Memorial Day weekend.
Local Retailers
The 5 Senses—133 W. Market St., West Chester  | 484-888-8141 until June 3rd, then 610-719-0170
Searching for great gifts to excite your senses? Check out The 5 Senses for presents, artwork, home goods, gourmet foods and garden décor for everyone on your list. Your purchase supports local artists, and The 5 Senses uses eco-conscious wrapping. Open for private shopping appt. and phone orders. Gift cards also available.
Free local delivery within 7 miles of West Chester. Credit cards only. The5Senses.com.
Adorn Goods—5712 Kennett Pike, Centreville, DE  | 302-575-9657
Adorn Goods blends antique homewares with contemporary aesthetics. The store has tempting pick-up meals from the store's pantry of gourmet foods—including an ice cream cart available Thursday through Sunday, starting May 22. Stay up to date on sales by checking out their Instagram, @adorn.goods.
Tues.–Sat. 10 to 4; Sun 11 to 4. Call or email Info@AdornGoods.com for order and pick up options. AdornGoods.com.
Alexis Kletjian—131 E. State St., Kennett Square | 610-615-9200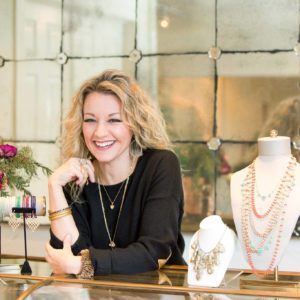 Award-winning jewelry designer Alexis Kletjian showcases beautiful baubles at her Kennett Square gallery and on her online shop. See her complete line of jewelry designs, including personalized monogram jewelry, zodiac charms, shields, evil eyes and engagement rings. Take a break from working from home and tour her Instagram, @AlexisKletjian.
Kletjian hopes to open in June. AlexisKletjian.com.
Artistic Eyewear—127 N. High St., West Chester | 610-738-7150
Need a new pair of designer sunnies or just need to check your current prescription? Artistic Eyewear can help with both. They carry fashionable eyewear from designers like Oliver Peoples, Paul Smith and Persol. The shop also has special lens technology to enhance vision and reduce eye strain.
Tues.–Wed. 10 to 6; Thurs. 10 to 7; Fri.–Sat. 10 to 6.
Ball & Ball—463 W. Lincoln Hwy., Exton | 800-257-3711 (Sales), 610-363-7330 (Service)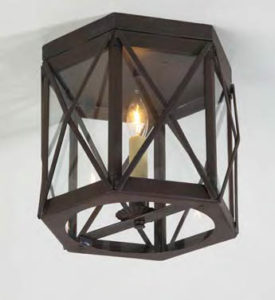 For 87 years, Ball and Ball has specialized in antique hardware reproductions and restoration. Known for their craftsmanship, they can make, match, repair or restore any kind of hardware. From cabinetry to fireplaces fenders and lighting fixtures, Ball and Ball has it all!
Showroom is closed and consultation visits are on hold. Phone and online orders at BallAndBall.com. Drop-offs for repairs and restorations.
Big Diamond Importers—15 W. Gay St, West Chester | 610-692-7707
Wishing for a shiny glimmer of hope during these times? Big Diamond Importers has engagement rings, wedding bands and designer jewelry to mark your special day or occasion forever. Visit their online store to build your own custom jewelry.
Free shipping. Make an appt. to shop by phone or online at BigDiamonds.com.
Christopher Chocolate—3519 W. Chester Pike, Newtown Square | 610-359-1669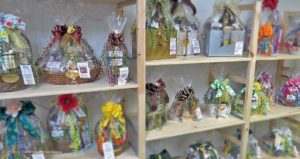 Got an ache in your sweet tooth? Christopher Chocolate has all the chocolatey goodness you've been craving. From fudge to truffles and specialties like hard candies and GiHugic Peanutbutter Cups, Christopher Chocolatess sure to make you drool. But in a good way!
Tues.–Sat. from 10 to 4. Curbside pickup for phone or email orders. Limited in-store shopping. Use their contact form online. Christopher-Chocolates.com.
Chester County Studio Tour, Downingtown | 610-942-9629
Supporting local artists is a perfect way to connect with creators and expand your art collection. Sadly, the Chester County Studio Tour has been postponed until September 19 ‑20 this year, but the delay gives these artists more time to create more amazing artwork. Visit the Chester County Artists tab of the website to view the virtual catalogue of the online Studio Tour.
Virtual 2020 catalogue of artists, and to register visit  CountyStudioTour.com.
Delaware Art Museum—2301 Kentmere Pkwy, Wilmington | 302-351-8521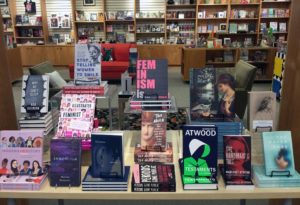 Stationary, books and puzzles—oh my! There's much more at the Delaware Art Museum Store than just posters. You can also check out museum goods like exhibition catalogs and prints. Begin your own collection at home by picking up one of the shop's artistic treasures from their website, DelArt.org.
Shipping and curbside pickup Wed.–Sat. 10 to 2.
Great Stuff ResaleDE Breast Cancer)—Talleyville Shopping Center, Wilmington | 302-478-7890 (Savvy), 302-477-1870 (Home)
Recycling the old can revitalize your life, your home and your closet. Great Stuff Savvy Resale has women's clothing and accessories for discounted prices with a rotating inventory. And the sister shop, Great Stuff Home, has a large inventory of home goods at a fraction of their original cost. Profits from these two shops benefit the Delaware Breast Cancer Coalition.
Temporarily closed, but check back as conditions change.
Rose Boutique—148 W. Gay St., West Chester | 484-887-0085
Rose Boutique has glorious gifts for all the gals in your life— "from mommom, to mommy, and me." The boutique has stylish clothing for all sizes from newborn to plus size, as well as helpful homewares and toys for your tots. The shop is sure to have the perfect goodie for her. Shop online at HRoseKiddos.ShopSettings.com.
Offering curbside pickup. Mon.–Thurs. 10 to 5; Fri.–Sat. 10 to 6; Sun 12 to 4.
Henrietta Heisler Interiors—217 W. Walnut St. 2nd Floor, Lancaster | 717-295-0324
Need a change of space in your home, office or maybe your home office? Get residential and commercial interior design services to create a space you'll love spending time in, even during our stay-at-home days. In-office and digital consultations available by appointment. Visit their website for more about services and read glowing testimonials from previous clients!
Showroom and office open Mon.—Fri. 9 to 5; Sat. 10 to 2. HenriettaHeislerInteriors.com.
Heritage Design Interiors—1064 E. Main St., New Holland | 717-354-2233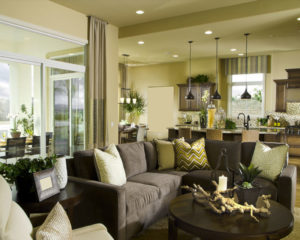 Looking for award-winning designers specializing in home décor and interior design? Try Heritage Design Interiors in New Holland for décor items, including bedding, mirrors and floral arrangements. Vendors include Hunter Douglas for custom window treatments. Call today for latest in-store promotions, and set up an in-home consultation by phone or email.
Store open Mon.—Fri. 10 to 4; Sat. 10 to 2. Private shopping by appt. Email info@heritagedesigninteriors.com. HeritageDesignInteriors.com.
Historic Yellow Springs Art Show—1685 Art School Rd., Chester Springs | 610-827-7414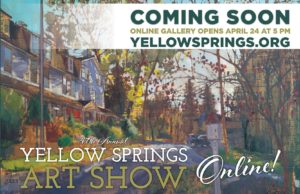 The 47th annual Yellow Springs Art Show is in full swing—online! Visit their website to tour this year's gallery, where you can see and purchase works through June 6th. Up to 35% of your purchase price may be tax deductible because sales support nonprofit Historic Yellow Springs. Proceeds benefit the art, education, historic preservation and environmental protection of the site. This first online event is sponsored by the Malvern Bank.
Pick-up available Mon.—Fri. 9 to 4. Schedule pick-up times by phone or email at jpresley@yellowsprings.org. Shipping arranged with artists; shipping fees are extra. YellowSprings.org.
Jane Chalfant—123 N. High St., West Chester | 610-696-0290
Choose sophisticated, feminine styles for your next summer look, featuring fashions from New York, California and Europe. Visit the new online store for a complete catalog—from dressy jumpsuits to trendy fabric masks—and see the House Model, Kiki herself. Try a "Kiki Box" if there's an outfit or accessory you want to try immediately. Call and assemble your box over the phone. Whatever you don't keep is free of charge—simply return items to the store.
Curbside pick-up, drop-off and UPS delivery. Contact Kiki by phone or email, janechalfant@aol.com. Mon.–Sat. 10 to 3. JaneChalfant.com.
Matlack Florist—210 N. Chester Rd., West Chester | 610-431-3077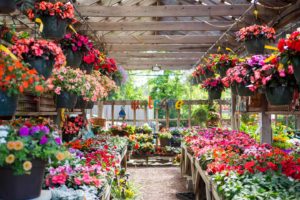 Flowers for every season of life—and for any day at all! Brightening our community for 42 years, the talented designers at Matlack Florist create each floral arrangement with their customers in mind. Gift cards and virtual wedding consultations available on the website, where you can sign up for email updates and latest promotions. Phone numbers are required for curbside pickup and next-day delivery.
Contactless pick-up and delivery Mon.—Fri. 9 to 5:30; Sat. 9 to 5. MatlackFlorist.com.
Merchant of Menace—1351 W. Strasburg Rd., West Chester | 215-704-7419
This local gallery is one-of-a-kind, specializing in creations from "re-imagined" found objects and reclaimed material. Imaginative masks of reworked metal and animal sculptures formed from odds and ends await lovers of whimsical art. Visit the website to view pieces and learn about the artists behind them.
Temporarily closed. On-site appt. available. TheMerchantofMenace.net.
Mostardi Nursery—4033 West Chester Pike, Newtown Square | 610-356-8035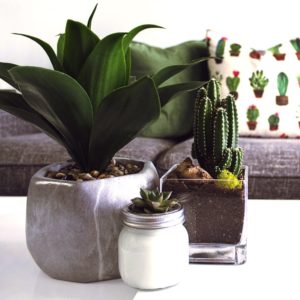 Chester County's local resource for outdoor and indoor plants can help you with your garden. An independent garden center, Mostardi provides the tools to make your landscaping and home gardening projects successful. Be sure to visit the nursery's Facebook for plant care tips and other good-to-know facts!
Temporarily closed. Offering limited 45-minute appointments of in-store shopping. Mostardi.com.
Phineas Gage—29 S. High St., West Chester | 484-266-7344
Suiting up for warmer weather or hunting down the perfect Father's Day gift? This local boutique offers a unique selection of stylish men's apparel and accessories from brands like Bonobos and Johnnie-O. Call or check social media for the latest styles and sales. While the location is closed, shop online on Instagram @phineas_gage_wc or on the store's Facebook page.
Curbside pick-up Tues.–Sat. 10 to 5. Phineas-Gage.com.
Sunset Hill Jewelers—23 N. High St., West Chester | 610-692-0374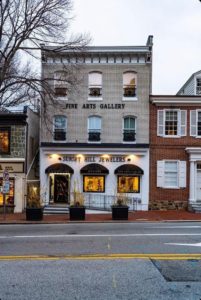 Considered West Chester's "Hometown Jeweler," this family-owned business has served our area for over 30 years. Their selection ranges from wedding rings to antique and estate jewelry, with each piece holding its own sentimental value. The store also hosts six art shows annually featuring local and other artists, including the 22nd Annual Miniature Show planned for this November.
Temporarily closed. Call or email info@sunsethilljewelers.com with questions. SunsetHillJewelers.com.
Tish Boutique—138 E. Gay St., West Chester | 610-692-7500
Passionate stylists at this ladies' boutique will assemble your next 'fit! For exclusive sales and events, subscribe to the Tish List email on the website and be first to know the latest trends and savings. Follow their Instagram, @tishstyle, for Live sessions every Tuesday and Thursday at 1:30 pm for new arrivals and announcements. Online shopping is coming soon. In the meantime, join the Hanger Club and curate a sample box over the phone—just provide credit card info. Keep your favorites and send back what doesn't suit your style in a complimentary envelope. Then look fabulous!
Walter J. Cook Jeweler—Chestnut Village Shoppes, 36 Chestnut Rd., Paoli | 610-644-5347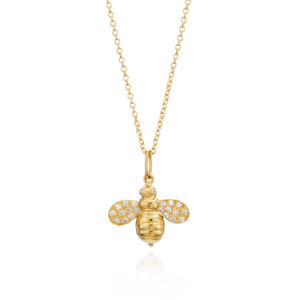 This family-owned jeweler is gearing up to reopen safely with its Annual Spring Sale! Offering a dazzling selection of jewelry for life's most memorable occasions, as well as custom designs, independent appraisals and repair services. Featuring designers like Rudolph Friedmann, Gumuchian, Suna, and Lika Behar, Walter J. Cook's jewelry helps you find exactly what your heart desires. They also have an exquisite array of artisan gifts influenced by classic European designs, with handmade creations including Orrefors crystal glasses, Match Italian pewter vases and platters, and Herend porcelain sculptures.
Temporarily closed. Call or email michaelcook@walterjcookjeweler.com with question or WalterJCookJeweler.com for updates.
back to top