Stay Home (Still)—And Support Local (More)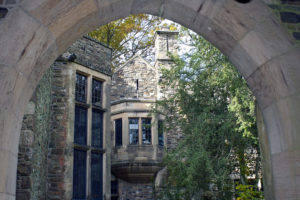 Our collective thanks to everyone who is sheltering in place and protecting our community. We want to help you find ways to continue being connected and to support local businesses and nonprofits. Here are some things we think you'll enjoy.
And if you haven't read our April Wedding Issue or our March Charity Datebook issue, the latter produced in partnership with the Chester County Community Foundation, here are the links to the digital issue to enjoy and share widely with family and friends. It's also a very green way to enjoy our magazine!
Note for those planning a wedding: Philly Mag and the New York Times have been covering couples who find ways to get married during COVID. Love will find a way!
Local Arts
Enjoy a live-streaming performance. Uptown! Knauer Performing Arts Center offers a live Facebook Jazz Cocktail Hour with West Chester University's Dr. Terry Klinefelter this Friday, April 17. Tune in from 7–8pm on Uptown's Facebook for this free performance. Or if you crave comedy, join the Clean Quarantine Comedy live internet broadcast on Friday, April 17. It's comedy for a good cause, with a live donation drive benefitting the United Way of Chester County's COVID-19 Response Fund. Watch by going to StreamGeeks.Us/Comedy from 2 to 4 pm.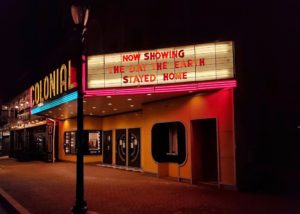 Have a chuckle with the Colonial Theatre. The Colonial has been posting funny marquee messages and even started a contest with 400 entries—first winner, The Day the Earth Stayed at Home. Others include Scarf Face; Guess Who's Not Coming to Dinner; Good Will Hunting for Toilet Paper; Social Distance Network; Some Like It Sanitized; Don't Stand By Me. Enter your own by going to the link. For more smiles, rent cat videos for $.99 or pay what you like to support the theater. After all, the Wall Street Journal says "watching silly cat videos is good for you."
Attend a virtual art show. We're looking forward to checking out the Yellow Springs Art Show Online later this month, April 24. The online gallery will become available to the public on the 24th at 5 pm. Start looking for some free wall space now! Follow @historicyellowsprings on Instagram for sneak peeks.
Get an adult coloring book. Yes, they're still a thing and are even more useful for soothing the soul. Schiffler Publishing in Avondale, PA offers a variety of adult coloring books to satisfy every stay-at-home artists: Natural Mandalas, Blooms or a coloring book for the Twisted and Unhinged. Order online, along with a box of colored pencils. Or watercolors, if that's your thing.
Sign the kids up for dance classes. Longwood Performing Arts is offering classes in jazz, hip-hop, lyrical, ballet, pre-pointe and more on Zoom for kids of all ages. For info, contact LPA or message them on Facebook. Classes are $12 each.
For the Adults
Take a class. The Chester County Night School has online classes available, starting the first of each month. Some courses include Blogging and Podcasting for Beginners, Learning to Sell on eBay and more. Find more course listings on their website.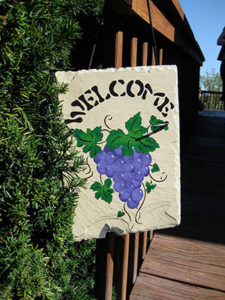 Enjoy the Berks County Wine Trail … virtually. Although this spring's Berks County Wine Trail will be different—trail followers can't enter tasting rooms—the new wines are still available. So do a virtual tour by ordering the new releases! Check the website for the new wines along with operating hours for the 11 wine trail members, including Manatawny Creek, Ridgewood Wineries and Stone Barn Cellars.
Get free marketing help. West Chester University's School of Business is offering FREE marketing support from senior marketing majors paired with businesses to help with branding, social media, website design, communications and content creation. Availability is limited. Apply by email to Prof. Tom Elmer, TElmer@wcupa.edu.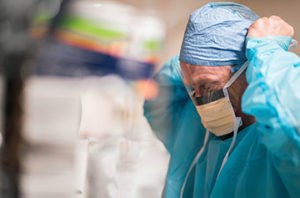 Donate food and goods to nearby hospitals. Face masks, safety goggles, hand sanitizer, wipes—local hospitals, like the Chester County Hospital, are in need of these items. If you've got extra to spare, donate! Make sure you follow all the drop-off rules set by the hospital.
Even More To Do
Try a new trail. Getting tired of walking a loop in your neighborhood? Many local trails are open to the public—social distancing rules still apply. Natural Lands preservers (but not Stoneleigh in Villanova), Ridley Creek State Park, Marsh Creek, Chester Valley Trail, Schuylkill Trail to name a few. Let us know your favorites.
Join a virtual book group. Main Point Books in Wayne is organizing online book groups and author interviews for all to enjoy. Check upcoming events by going to Main Point's website. You can join an event by emailing cathy.mainpointbooks@gmail.com to receive the Zoom meeting invitation link.
Make greeting cards for seniors. The Coatesville Area Senior Center is asking community members to make "Thinking of You" greeting cards for seniors who come through their Drive-Thru meal service. Deposit your cards at the drop box at the Center's front doors at 250 Harmony St., Coatesville.
For Our Readers in Delaware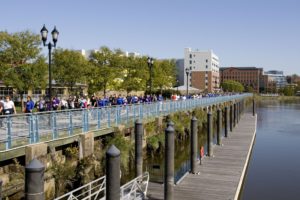 Go for a walk along the river. Although most public attractions are closed to the public, the 1.75-mile Riverwalk along the Christina River is still open. Get out of the house and enjoy!
Visit the Jack A. Markell Trail near the DuPont Environmental Education Center. While the Center is closed and programming is postponed, the nature trails and 8-mile Markell Trail is still open to the public. Enjoy searching for wildlife, and bring your bike to ride the trail.
Find at-home experiments and projects from the Delaware Children's Museum. The Museum's social media is bringing tons of fun activities, videos, experiments and more for the kiddos to enjoy. Learn how to make rainbow milk, play with DIY ping pong mazes, learn more about physiology and the human body and much more!
Take a virtual music lesson. The Music School of Delaware is offering online lessons—including virtual private lessons and virtual classes for multiple students. Register now for your lesson 6-pack. Some classes include piano, guitar, violin, voice, the history of music, ear training, arranging for beginners and opera appreciation.
Business Update
How are some of our local businesses adapting?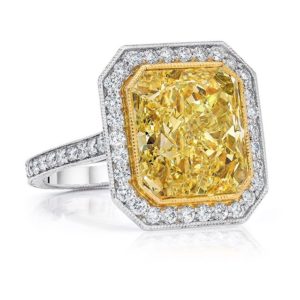 Walter J. Cook Jeweler has closed its store (some politicians don't believe jewelry is essential, go figure). But owner Michael Cook can respond to jewelry emergencies and arrange pick-ups. Emergencies would include Mother's Day, right?

Key Financial's Patti Brennan is bringing new episodes to her podcast, The Patti Brennan Show, with topics related to COVID-19. In the most recent episode, she chats with Gregg Stebben, a national radio host, author and journalist. See a teaser of the podcast, at Key Financial's YouTube, or listen to the full podcast here.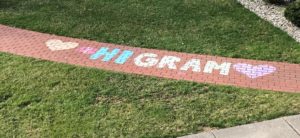 Five Star Senior Living, like many senior living places, are taking extra precautions to make sure their residents stay safe and healthy. But they are hiring! If you're currently seeking employment due to COVID-19, check out Five Star's Facebook and website for open positions.
Get your next meal from West Chester. West Chester has been a top dining destination for years. To help ensure your favorite spots come back strong, check out our Food News Online list of West Chester restaurants that continue to serve up great food, now through take out.
Continue to support local businesses. We've said it before, but buy gift cards, shop online or over the phone, maintain your regular subscriptions, create a directory of all the nearby businesses and more. Read more ways on how to support local businesses here.
back to top