Publisher's Letter
September 2023

Homes, horses, Horace Pippin… and more! We're celebrating Chester County.
Join Carol Metzker for a preview of four fabulous homes in Chester County. Also, a walking tour through the borough of Phoenixville. A project of the Women's Auxiliary to Chester County Hospital, this is the longest-running historic home tour in the country, raising more than $5 million for the Hospital. "The 82nd Tour of Tours… Chester County Day 2023."
Privacy. Peacefulness. Nature. That's the feeling Laurel Anderson gets as she approaches the "European-Inspired Manor Home in South Coventry Township." Over 36 bucolic acres, bordered by vast tracts of conserved land, this property feels even more expansive than its actual acreage.
Calling all horse show lovers and country fair fans! The fall equestrian season is back with events running from Labor Day to early November: Ludwig's Corner Horse Show and Country Fair, Devon Fall Classic, Plantation Field International Horse Trials, Radnor Hunt Horse Trials and the Pennsylvania Hunt Cup. Austin Littrell and Mackenzie Taylor tell you about the events in "Gear Up for Fall Equestrian Season."
For over 40 years, "Dressage at Devon" has brought world-class competition to the Brandywine Valley. This important show has become a staple of the fall equestrian season, as well as an entertaining event for fans of all ages. Shannon Montgomery details the background and highlights of the show, from the origins of the sport to the exciting plans for the 2023 event.
Malcolm Johnstone writes "Homage to Horace Pippin," an early 20th-century artist with roots in West Chester. A self-taught Black painter, Pippin's career took off when he submitted two paintings to the Chester County Art Association.
If you've been to a football game at West Chester University's Farrell Stadium, you know the Incomparable Golden Rams Marching Band. Combining music, marching, choreography and props, on New Year's Day 2024, the RamBand will take the national stage, marching in the 135th Rose Parade in Pasadena, California. "The Road to the Roses" is a story (and fundraising pitch) told by a former band member, our Assistant Editor, Shannon Montgomery.
The first time you see a saw-whet owl, says Monica McQuail of Willistown Conservation Trust, you'll be overwhelmed by its cuteness. Once rare, these adorable creatures can now be viewed as they make their long autumnal journey. One of their favorite local rest stops is Rushton Farm and Rushton Woods Preserve. It's "A Big Journey for a Little Owl."
For decades, California wine production has been dominated by cabernet sauvignon and chardonnay. But a new era is taking shape. According to Liz Tarditi in "Beyond Cabernet and Chardonnay," innovation, experimentation with the classics and the resurrection of obscure varietals are putting California back on the map.
Want a wedding party in an idyllic setting in Chester County's wine country—lush landscapes, historic barns and cellars? We make several suggestions in "Vows in the Vines."
This month in Brandywine Table, Courtney Diener-Stokes is shopping at the Kennett Square Farmers Market. She's finding late-season tomatoes, hearty greens, squash, root vegetables and edible flowers. She's also enjoying fruit like apples, pears, peaches and melons along with cheese, bread, honey and cider. Try the recipes geared to the market's bounty.
In "Books for Fall Reading," Cathy Fiebach of Main Point Books has found several selections that are both local and wonderful. Two are fantasy authors. Two are professors at the University of Pennsylvania. Another wrote the books that inspired the TV series Longmire and will be visiting to do a reading. More recommendations: books by a presidential poet, a rapper and a master storyteller.
Finally, check out Chester County Stories' celebration of local businesses and our Best Local Events.
At CountyLinesMagazine.com, you can read the September issue's articles online. And at Issuu.com, you can enjoy the complete digital issue FOR FREE. You can also click "Get a Copy" on the website to find locations to get a print copy.
We hope you'd like to subscribe to County Lines. Do it online or call 610-918-9300. For single issues, try Carlino's, Kimberton Whole Foods, Janssen's, Crop's Fresh Market, Country Butcher, the Well, the Foodery, Harvest Market, Wellington Square Bookshop, Reads & Company, Main Point Books or your local library. Copies are available at about 300 locations. Visiting an advertiser is also a great — and free — way to find copies!
We hope you enjoy our September issue.
Ed Malet, Publisher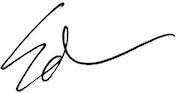 610-918-9300
---
The 82nd Tour of Tours… Chester County Day 2023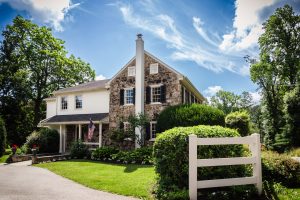 Trees are dressed in their fall finery, meadows and rolling hills stretch as far as the eye can see, birds dart across small lanes, an occasional groundhog watches passing cars. Tucked into the idyllic landscape, beautiful homes await the arrival of Chester County Day. October 7 is the premiere Saturday in October, a day to visit exquisite homes and friendly neighbors, and to honor and support the work of Chester County Hospital. The tour, an 82-year-old tradition, this year takes guests to the northeast quadrant of our beautiful county.
Gear Up for Fall Equestrian Season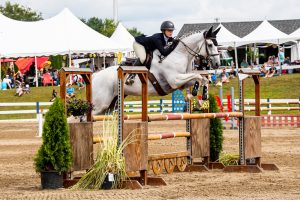 The season kicks off this Labor Day weekend at Ludwig's Corner with hunter derbies, show-jumping, a carriage exhibition, an antique car and tractor show, kids' rides and events, and delicious food at the Country Fair. Two weeks later, the Devon Fall Classic takes place. It's an all-jumper show, also accompanied by family-friendly events. Then, a week later, comes the Plantation Fields International Horse Trials. Some of the best riders in North America will compete in an equestrian triathlon, while you and the kids enjoy the amusements of its Country Fair and the rich views of southern Chester County. And the equestrian fun stretches into October and November with the Radnor Hunt Horse Trials and the PA Hunt Cup. So saddle up!
Homage to Horace Pippin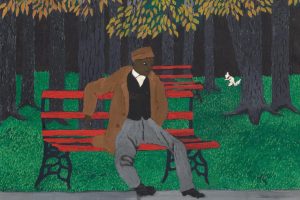 If you've lived in Chester County for any length of time, you've likely heard of Horace Pippin. Born in West Chester, he was a self-taught Black artist, a 20th-century painter who became a favorite son of the American modern art community. His work, some 140 paintings, expressed the horrors of war, depicted poverty among African Americans and celebrated everyday life. At the same time, he gave a voice to a new style of expression.
back to top