Publisher's Letter
September 2021

Horses are racing and dancing in Ludwig's Corner, Devon, Plantation Field and Fair Hill in Maryland. Antique cars are on display at Radnor Hunt and Hagley Museum and firing up in Coatesville. And we're getting ready for Chester County Day! It's September at County Lines.
Start your engines! Hear the roar! On Saturday, September 18th, the 5th Coatesville Vintage Grand Prix gets under way. Sixty cars and 12 motorcycles take off on the only Grand Prix in North America this year! I tell you about the three-day event.
Chester County Day—always the first Saturday in October—will be presented by the Women's Auxiliary of Chester County Hospital touring homes and historic buildings primarily in the southwest section of the county, plus the Everhart Park section of West Chester. Four of the homes are previewed by writer-photographer Matt Freeman. Read the "80th Tour of Tours."
For a piece of paradise, built originally in the 18th century, North Hill Farm is a 64-acre family compound in Chester Springs. Laurel Anderson tours the "Home of the Month," with its five bedrooms, two fireplaces, hardwood floors, built-ins and more. And that's just the main house! There's a carriage house, a pool and the makings of a 12-stall equestrian complex, too!
At the end of the month, the top horses in the world will dance at Devon. It's hard to imagine that dressage, with its pageantry and costumes, was originally a military strategy. In "Welcome to Dressage at Devon," Ginny Simon traces dressage from its origins to this world-class event happening in our area.
Four more action-packed horse shows! Gallop into the fall season and celebrate Chester County's rich equestrian tradition. "The Fall Equestrian Season is Back!" writes Madison Meinel. She previews the Ludwig's Corner Horse Show, the Devon Fall Classic, Plantation Field International Horse Trials, and Maryland 5 Star at Fair Hill.
After 2022, though its excellent restaurant will continue, the Loch Nairn Golf Course will close, enduring as preserved land. In "The Legacy of Loch Nairn," Carol Metzker looks back at the history of Hank and Virginia Smedley, the founders.
Michael Cook has been selling diamonds and other jewelry for 75 years! Before him, Walter J., his father, owned the store. Read about how the business was founded and has flourished in "A Diamond Jubilee."
And for more about the businesses that make our community great, read "Chester County Stories," highlighting Key Financial, Adorn Goods, Benchmark Federal Credit Union, Hazley Builders, Malvern Bank and Malvern Prep.
Bees are responsible for our food crops, promote biodiversity, have an astonishing sense of smell and, of course, produce honey. Monica McQuail of Willistown Conservation Trust writes about bees, their value and their declining populations in the "The Latest Buzz at Rushton Farm."
"You'll 'Fall' for these New Books," says Shelley Laurence of Main Point Books. I don't doubt it. Many of your favorite authors are releasing new books soon. Shelley shares eleven.
Jessica Roberts recommends several young red wines in "Light Reds & Easy Drinking." While doing so, she shares several you may have overlooked and recommends specific bottles to enjoy during this transition period.
Alyssa Thayer of Brandywine Table asks us to open our minds (and mouths) to exotic mushrooms. She talks with Woodland Jewel Mushrooms' Norman Fetter, who grows and sells golden/silver oyster, shiitake, lion's mane, royal trumpets and pioppini, and provides them fresh at local markets. Savor the delicious recipes as well.
Check out our events section for the best things to do in September! Plus "Family Fun" has ideas for things you can share with your kids!
At www.countylinesmagazine.com, you can read the September issue's articles on-line. And at www.Issuu.com, you can enjoy the complete digital issue FOR FREE. You can also click Get A Copy on the website to find locations to get a print copy.
We hope you'd like to subscribe to County Lines. Do it online or call 610-918-9300. For single print issues, try Wellington Square Bookshop, Reads & Co. and Main Point Books. Visiting an advertiser is also a great—and free—way to find copies! You can also get our free on-line events newsletters by signing up on our website.
We hope you enjoy our September issue!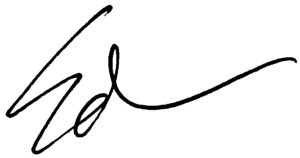 Ed Malet, Publisher
610-918-9300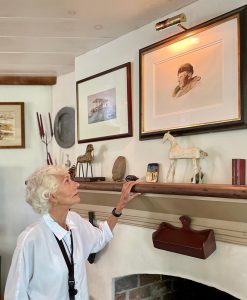 The Legacy of Loch Nairn
The romance began in the 1950s, when Hank Smedley saw Virginia at a gas station and pestered her for a date. Eventually, they married. In 1970, they bought the Red Fox Inn in Avondale and transformed it over decades into the Loch Nairn golf course and several wonderful restaurants. In 2011, Hank died, but not before he became friends with Andrew Wyeth and Johnny Cash. In June of this year, Elizabeth agreed to sell Loch Nairn after the 2022 golfing season concludes. The land will become preserved land open to the public. She and her family will continue to operate the well-loved restaurant, The Farmhouse.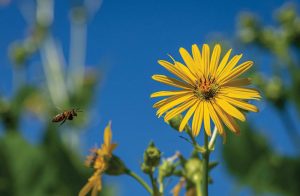 The Latest Buzz at Rushton Farm
Unlike store-bought honey, local honey is akin to a fine wine, offering unique flavor profiles with each batch and influenced by location. The nuance is the result of the food sources within two to three miles of the hive, as well as the temperature and weather when collected. In spring, for example, clover, black locust and dandelion pollen result in local honey that's milder in taste and lighter in color. Come fall, the honey is bolder and darker, due to the goldenrod, rudbeckia and mondarda.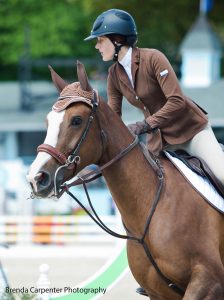 The Fall Equestrian Season is Back
Summer is ending, but the fall equestrian season is just beginning. At Ludwig's Corner, you can celebrate Labor Day with three rings of equestrian action, plus a variety of games, activities for kids, alpacas and dogs, not to mention food trucks and beer. Next, attend the Devon Fall Classic for the exciting all-jumper competition, the Parade of the Radnor Hunt Hounds, and other events. You might also enjoy Plantation Field International Horse Trials, accompanied by a Country Fair. Until the end of September, you can take in polo on Fridays and Sundays. And, come October, attend the Maryland 5 Star at Fair Hill. It's one of only two 5-star equestrian events in the United States!
back to top