Publisher's Letter (October 2020)

The summer of 2020 is behind us. The leaves are turning now. The weather is cooling. The fall calendar looms. And the campaign season is upon us. County Lines is … anticipating.
West Chester, the Main Line, Downingtown and Exton, Wilmington, Delaware County: Madison Meinel has checked her map and is in her car visiting our area towns. She invites you on a tour as she drives "Across County Lines."
Carol Metzker focuses on one of our largest towns: Phoenixville. She looks at how the town has risen to its challenges: not the first time and probably not the last. Noting that "The Phoenix Always Rises," she looks at its "can-do" residents, its businesses, and even its restaurants are "rising to every occasion."
The summer heat may be gone, but the market for homes, especially in Chester County, has become very hot. Cindy Walker wonders why and speaks with several real estate agents about it in "Local Real Estate in the Time of COVID-19."
In her "Home of the Month" column, Laurel Andersen visits Draycott Cottage: on 29 acres, overlooking the former King Ranch and The Laurels Preserve. Designed by John Milner, this property is true to the character and history of the land.
Marci Tomassone has put together a "Guide to Private Schools." I found myself wondering about the changes at schools since March, when they closed and went into a virtual lockdown. Schools are opening now, with masks, distance, plexiglass, virtual learning … Read "The Great Restart" and see how it's going.
Plans also required changes for the Art Trust Gallery at Meridian Bank in downtown West Chester. Their opening receptions, with 100+ people, sipping wine and rubbing elbows with artists and fellow patrons, became a thing of the past with COVID. In "Art with Heart," Liz Ruff explains what the Art Trust is doing instead to find a way.
When you think of Chanticleer Gardens, you probably think about its flowers, shrubs and trees. But what about crops? In "Vegging Out," Katherine Startup, an Assistant Horticulturist at Chanticleer, reports how your garden can become a "resplendent source of fresh food."
Having grown up in Alabama, Brian Howell, of Uncle B's, knows barbecue. He spoke with Alyssa Thayer of Brandywine Table, who shared his suggestions about how to make it. You can read about them in "Cue Up the Flavor."
Let's not forget that it's October. In Germany, that means Oktoberfest: almost 2 million gallons of beer consumed in 16 days! Sarah Jagiela of Sly Fox Brewing shares some of history of the two-centuries-old festival. Ultimately, though, she hopes you'll enjoy "Oktoberfest in Your Backyard." And bid you, Gemutlichkeit!
Remember, you can subscribe on our website. Or read it all for free at Issuu.com. We hope you enjoy our September issue. And stay safe!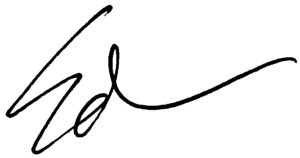 Ed Malet, Publisher
County Lines Magazine
Local Real Estate in the Time of COVID-19
Declared by the state to be a non-essential business, the real estate market in Chester County is now booming. Locations out of the city, larger homes with lots of land, open floor plans but separate rooms for studying and home offices, low inventory combined with historically low interest rates: it's all combined to create a once-in-a-long-time seller's market.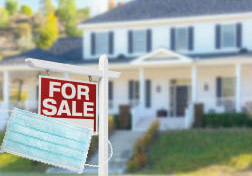 The Phoenix Always Rises
Since Phoenixville got its name, the Phoenix always rises. And Phoenixville residents this year have been rising to their challenges. To fight COVID-19, one resident organized others to make and distribute masks. Bridge Street has transformed to an open-air market; the Colonial Theatre is being rented for private showings, some of the town's restaurants and bars have managed to open, offering services in innovative ways.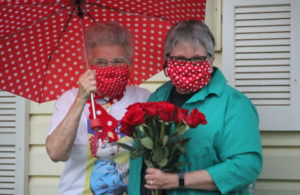 Cue Up the Flavor
The owner/chef of Uncle B's Bar BQ grew up in Alabama and knows barbecue. His father taught him at the age of 8. Time, temperature and wood are the essentials. Since 2013, Uncle B's Brain Howell has been perfecting his craft. Since 2019, he partnered with Root Down Brewing and now invites "you and yours around the table to share a meal and good company." Learn about barbecue styles, recipe for rub, Boston Butt, ribs and more.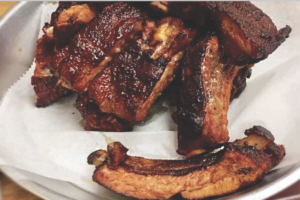 back to top